Now that the next Light + Building will take place in 2022, if you are launching major new KNX products in 2020 send your press release or news item to info@knxtoday.com.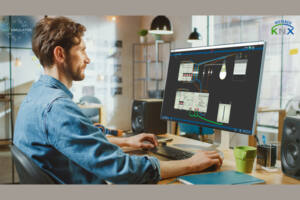 KNX Simulator S.L., is a Spanish startup that has developed innovative KNX home automation simulation software. Our wide experience related to the construction sector and
Read More ›
ALL 2020 PRODUCT LAUNCH NEWS
The new Smart Home & Living solution for more living comfort, security and energy efficiency in the KNX world is the central unit CasaConnect KNX.
Read More »
Early this year, Basalte introduced Chopin, their first mechanical keypad after 12 years of exclusively making touch-sensitive keypads. Today, Chopin is shipping worldwide for KNX
Read More »
The new Basalte flagship keypad, Fibonacci, is now shipping for KNX and Crestron control systems. With an avant-garde design that is inspired by the golden
Read More »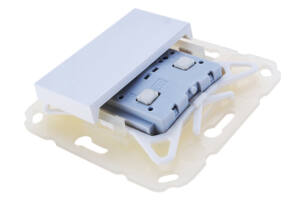 The KNX Association celebrates its 30th anniversary this year. In the world of technology, thirty years is a very long time. Most technical standards from
Read More »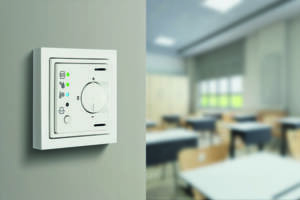 The new B.E.G. KNX VOC sensor measures air quality and humidity and is also a temperature controller. The air quality is measured using organically volatile
Read More »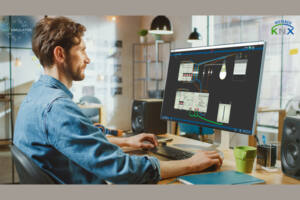 KNX Simulator S.L., is a Spanish startup that has developed innovative KNX home automation simulation software. Our wide experience related to the construction sector and
Read More »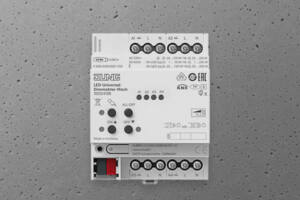 Consciously put rooms into their best light The new JUNG KNX dimming actuator forms the interface between the bus system and the lighting. The actuator
Read More »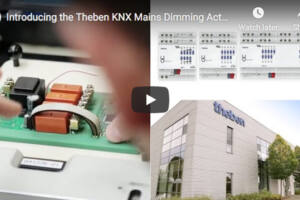 Ivory Egg and Theben are pleased to introduce the KNX Mains dimming actuators. The video below looks through the main product features and benefits. Manufactured
Read More »
GVS officially released the new KNX+ZigBee 3.0 smart home model at Guangzhou Electrical Building Technology Exhibition (GEBT). GVS subverts the industry's traditional way of integrating,
Read More »
Many functions, one solution A system that allows you to manage all the technology of a property in a simple and intuitive way. Manage the
Read More »