The importance of AC control is rapidly growing within residential, commercial and hospitality projects and choosing the right gateway to work with your KNX system is essential. Zennio offers a range of gateways that provides bi-directional communication between the KNX and split VRV or hybrid VRF systems.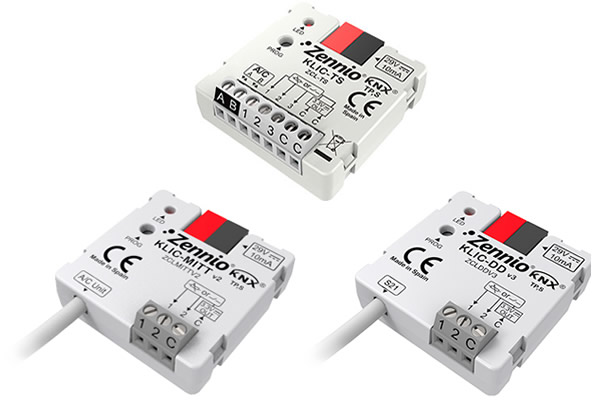 Because of the bi-directional communication the air conditioning system can be controlled from the KNX system in the exact same manner as it would be through its proprietary controls. In addition, the actual status of the controlled indoor unit can be monitored and periodically sent to the KNX bus to inform other devices.
Our extensive range includes bi-directional gateways for Daikin, Mitsubishi, Toshiba, Fujitsu/General/Hiyasu/Fuji Electric, LG, and Panasonic.
The outstanding features of Zennio' AC gateways are:
Bidirectional control of A/C units through the connection wires provided by the manufacturer or the IT Terminal connector.
Control of the main functions of the A/C unit; On/Off, temperature, mode of operation, fan speed, position of the flaps, etc.
Error management to handle specific error codes from the A/C unit itself as well as any communication issues that may arise.
Up to five scenes.
Two or three analogue-digital inputs (dependant of version) for the connection of temperature probes, motion detectors or binary pushbuttons or switches.
10 customisable, multi-operation logic functions.
Heartbeat or periodical "still-alive" notification. The "heartbeat" function is extremely useful for maintenance purposes, and when combined with BMS software, gives the facility or maintenance manager almost instant notification when a device has failed.