As demand for efficient smart room technology continues to grow, ABB introduces its intuitive KNX room control device featuring swipe technology.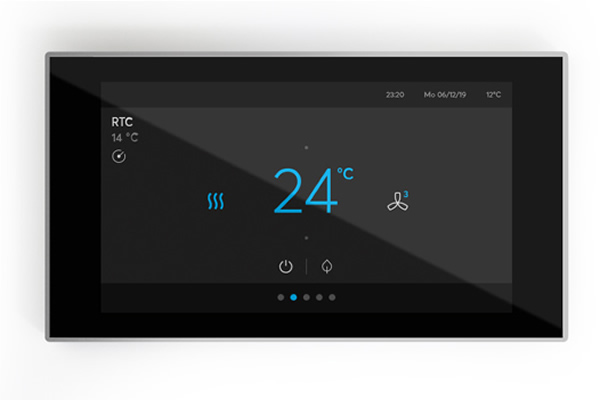 With analysts predicting the number of IoT devices worldwide to exceed 75 billion by 20251, ABB continues to innovate to make smart building control more intelligent and easier than ever.
One of ABB's Smart Cities' Mission to Zero solutions, its new ABB RoomTouch® control device is designed to support customers in operating more sustainably today and in the future. It features a modern, sleek design, allowing users to control every element of their smart room from one easy to use wall-mounted panel by simply swiping the screen.
With ABB RoomTouch® users can easily control functionality, from swiping up to open the blinds or swiping down to shut them. They can create personalized room scenes, such as a movie setting, where the blinds come down and the lights dim, by simply using the touch panel. The panel can also be controlled by sliding through the menu or tapping to confirm an operation like switching on the lights.
For added energy savings, the device features a standby mode and turns on automatically when it senses the presence of someone close by. It also offers a day and night mode to complement the lighting of the room.
The device is designed to reduce complexity for users and allow all daily routines in smart living – from lighting to HVAC, weather stations and audio – to be easily controlled by one device.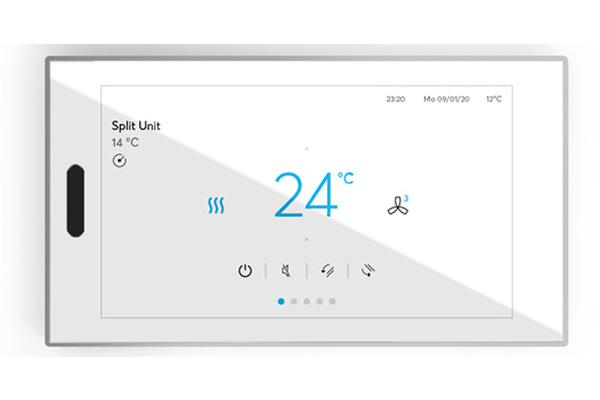 "Smart technology has transformed the way that we live, to create more intuitive and welcoming spaces. This latest device combines stylish design with high levels of functionality to give users total control over their smart rooms. As part of our Smart Cities' Mission to Zero initiative, it will help to shape the way we think about the energy we use. It's these simple step changes in the way that we use our spaces that will help to improve energy efficiency for the future," said Oliver Iltisberger, Managing Director of ABB's Smart Buildings business line.
With a super slim 11mm design, ABB RoomTouch® features a sleek metal frame and high-quality glass panel and is available in stylish black or white colorways. To ensure maximum visibility, users can decide before installation if they want to install it landscape or portrait.
In addition to the smart home sector, ABB RoomTouch® control panel is ideally designed for use in commercial applications such as conference rooms, offices and medical practices.
Source 1: McKinsey