Iridum Mobile has announced the European launch of iRidium server UMC, a controller for automation systems, including KNX and IoT devices.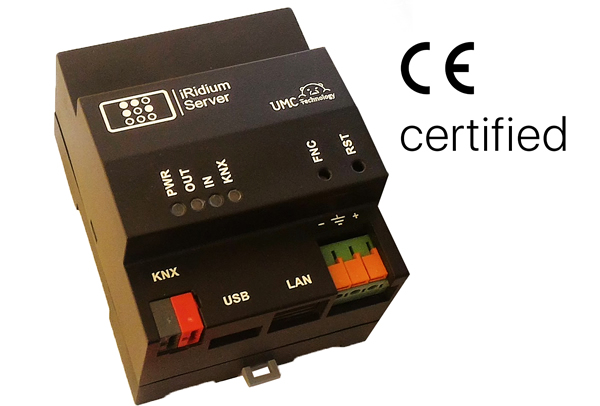 iRidium server UMC supports KNX, BACnet, Modbus and MQTT, and has a built-in Global Caché IR database. It supports javascript, block schemes, and has a built-in engine for schedules and rules.
An extensive API, database generation and a beautiful user interface with free graphics, set it apart from most KNX solutions on the market, whilst its IoT-oriented approach gives access to cloud services with data analytics and custom development opportunities.
iRidium server UMC is compatible with iRidium pro – a solution for complex installations with a unique user interface and logic.
Learn more at www.iridiummobile.net