By Yasmin Hashmi, KNXtoday.
As I write, the world is facing two obvious crises; COVID-19 and the climate. In both cases, the most pressing imperative is to save lives. The second, arguably, is to balance a sustainable world economy with a healthy environment. This is where KNX plays an important role.
My publisher, Stella Plumbridge and I, are both engineering graduates. Our first publications were in the broadcast industry, where there were many amazing audio and video editing systems, each with their pros and cons. They could not, however, easily speak to each other. It was a frustration for the industry and ultimately led to just two or three brands being preferred. Relying on so few manufacturers can be precarious.
Having expanded into the smart home market some 17 years ago, where there were also many amazing systems that could not easily talk to each other, we were delighted to meet Colin Price of distributor Ivory Egg, at a trade show. He introduced us to KNX, a backwardly-compatible worldwide communication standard for building control, not just in homes, but in public and commercial buildings too. A standard! We were immediate converts. As engineers, this made complete sense. Another fortuitous meeting with Heinz Lux of KNX Association ultimately led to the creation of KNXtoday. Here we are.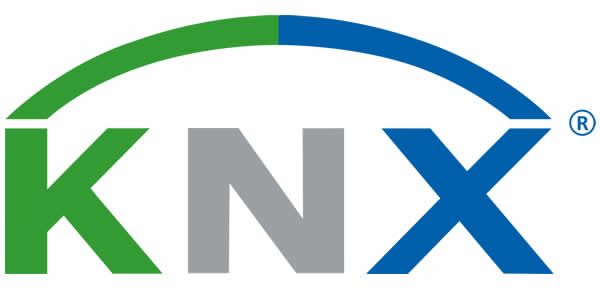 KNX promotes efficiency
In view of the continuing climate crisis, it is unthinkable that, once we have learned how to live with this pandemic and get industry moving again, builders will not have energy efficiency as a top priority. KNX was born to promote efficiency – not only in terms of the energy it helps to save through intelligent control, but through the way KNX systems are physically structured and programmed using one software tool (called ETS). In addition, rather than contracting, the number of manufacturers complying with the KNX standard has been expanding, as has the reach of KNX (see our various articles on KNX IoT and KNX Secure now becoming the world's first vendor-independent security standard for building automation).
Manufacturer cooperation through the KNX Association results in high quality and forward thinking. It also means security of choice and support for customers. With KNX, you can mix and match the most suitable products for your requirements, safe in the knowledge that your installation can be updated at any time, and be supported by a large worldwide resource of KNX experts. Furthermore, through gateways, KNX can interact with other control systems, meaning yet more freedom of choice and flexibility. The following interviews, with a focus on commercial projects, illustrate these points well.
Interview 1 – Federico Catriel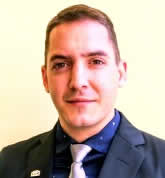 Federico Catriel is the Secretary of KNX Argentina, and Founding Partner of Levint Partners SRL, a company specialising in KNX building automation.
Here, he talks to us about the YPF Torre Puerto Madero commercial tower project in Buenos Aires.
Q: Who was behind the project and what was the aim?
A: It was a joint project between the facility manager, G4S Detcon, and my company, Levint Partners SRL. The client was YPF. The tower was inaugurated in 2008 in Puerto Madero, Buenos Aires. Our job was to recondition the existing KNX installation that had been done over ten years previously by another company, in order to comply with the current regulations of the company that owns the building. In this new system, the aim was to save energy. We carried out the project in 2019, and added many new functions. We saved the old KNX modules – they still work well, and added some upgrades. G4S made the modifications to the installation and Levint Partners SRL programmed the tower.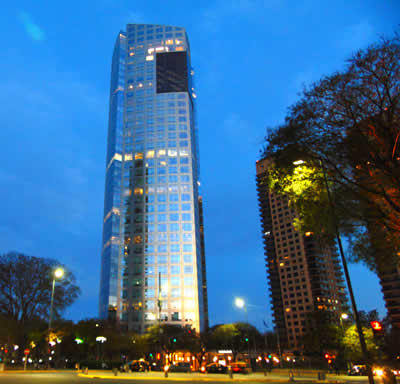 Q: How was the installation designed to save energy?
A: This installation uses DALI-KNX interfaces to control the lights. The first step was redesign the lighting scenes to reduce consumption. The lights were limited to a maximum of 75% (500lx without sunlight), and unnecessary lights could be turned off. The tower has presence and light sensors to make full use of daylight, and we also added a power metering system to check the energy usage.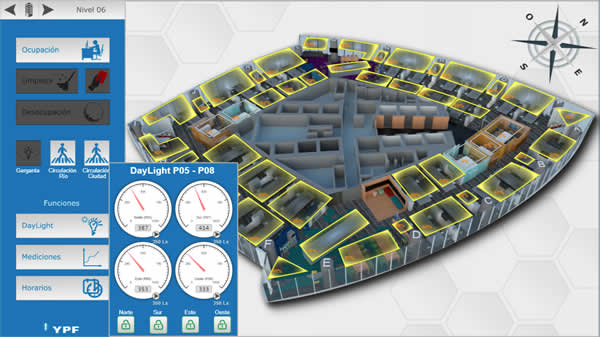 Other modifications were made in the individual office spaces, where the first key on a keypad will now turn the lights on at 40% instead of 100%, whilst the second key turns the lights to 80%, and the last key turns the lights off. Usually people only use the first key, so unless they need more lighting, the light in each room remains at 40%.
Q: How much energy was saved?
A: Around 40% more than with the old system.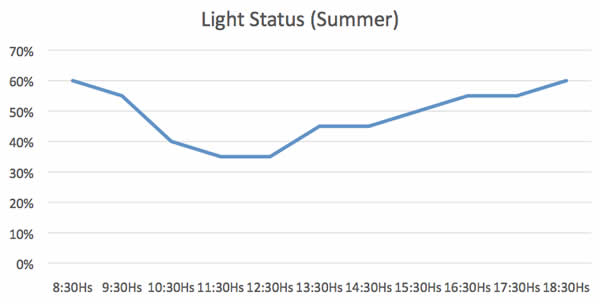 Q: What did KNX uniquely offer to this project?
A: KNX offered the possibility of unlimited updates, even in a ten-year-old installation. KNX ensures compatibility of new devices with old devices, and it also allows integration with other technologies such as Modbus and BACnet. Although the renovation only ended in October 2019, the success of the strategy means that we are now adding the lighting control in bathrooms and service areas.
Q: What have you learned from this project?
A: Communication is key. The building owner did not fully understand what they had in terms of the previous installation, and had started to add other technologies in frustration. Apart from providing a robust system that meets the brief, it is essential for installers to share all of the project information with the client, and to reassure them that they can always change their provider. This builds confidence.
Q: What are your main takeaways from this project?
A: This project was a personal challenge for me. Not only did I have to redesign the system using the old installed infrastructure and with the lowest possible budget, I was also under pressure to convince the client that the system really would save energy, and demonstrate that it does. The implementation of the new system had to be extremely precise; the building did not stop operating and we had to work at night without the occupants noticing our presence. As one of the largest KNX projects in the country, in an emblematic building of the city, this has helped to publicise KNX technology all over Argentina and has awoken the curiosity of many construction companies.
Interview 2 – Andres Vasco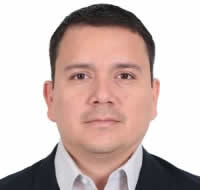 Andres Vasco is the IoT Manager – Smart Home and Solar Energy, for Marriott Group S.A, supplier of high- and low-voltage electrical items including KNX, and specialist in lighting design and smart building projects.
Here he talks about saving energy with KNX for the Marriott Group headquarters in Duale, Ecuador.
Q: What was the brief for this project?
A: The brief was to create a high-efficiency headquarters for the Marriott Group, partly by renovating its old warehouse. 30% of the building's energy is provided by its solar energy plant with 150kWp peak power, and all of the products used in its construction and design have the best efficiency on the market. I was commissioned to create the building control concept, design and implement it, and was in charge of controlling all of the electrical designs and electrical contractors. I also did the programming. I knew that KNX was the right solution for this project, as we already have retail stores that are KNX-controlled.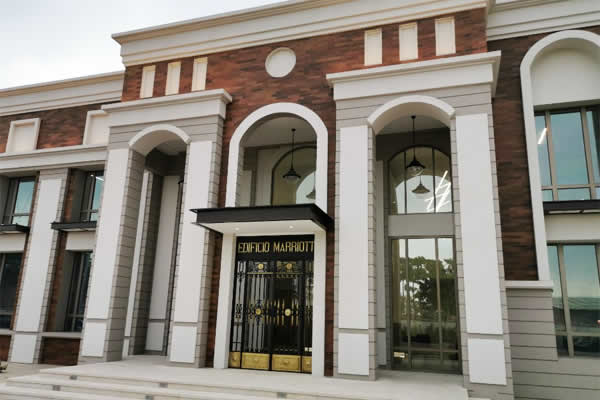 Q: How was the installation designed to save energy?
A: We were determined to use the most efficient products on the market. For example, all of the lights have a rating of 160lm/W and have the capability to reduce their power through the use of movement sensors and timers. To make further savings, we check the energy usage every month and adapt the control program accordingly.
Q: How much energy was saved?
A: A building such as this would typically use 800kW/h per day for all electrical functions such as HVAC, computers, lighting, etc. Our KNX control system has reduced the total consumption by 15-20%.
Q: What did KNX uniquely offer to this project?
A: We were able to mix and match three different brands, which helped to save costs on the implementation. This also demonstrates to our customers that using a strong standard such as KNX allows us to integrate whatever they want. In addition, I had to make certain assumptions about typical user habits when I initially programmed the system, but thanks to KNX, it has been easy to adapt the control program to suit my colleagues' requests.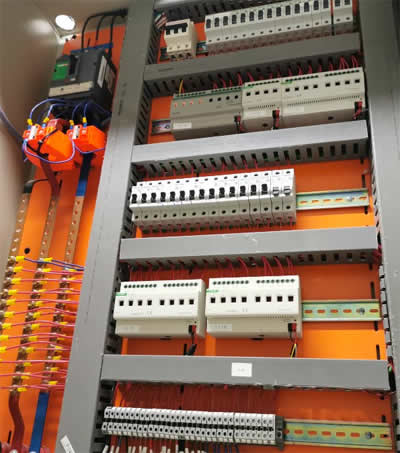 Q: What have you learned from this project?
A: Usually, I use a principal gateway on my projects, but in Ecuador, sometimes we don't have control of the IP network. This project showed me that I have to narrow emergency-case system operation down to almost just one physical button.
Q: What are the consequences of this project?
A: When we finished the project, many people came to the building to learn about the KNX protocol and KNX products. The upshot is that we have been commissioned to carry out three new projects, all of which are larger than any we have previously done.
Conclusion
Imagine if all buildings were to save anything between 15 – 40% of the energy they would traditionally be expected to use!
KNX Association is celebrating its 30th anniversary this year. Its ethos has always been to advance building automation and improve levels of comfort and efficiency through the use of technology, in a spirit of cooperation. When we emerge from this pandemic, we cannot return to business as usual. Our on-going challenge, collectively, is to improve the environment for the whole planet. We each have our role, and we are fortunate to have the technology to do it.
Yasmin Hashmi is the Editor of KNXtoday magazine.