After a very successful 2018, when KNX consolidated its position as the leading standard for intelligent building networking with the launch of KNX Secure for secure data transmission, ETS Inside software for easy commissioning and a massive expansion of the KNX RF wireless product portfolio, KNX is well prepared for the next phase of its success story, with a focus on the Internet of Things.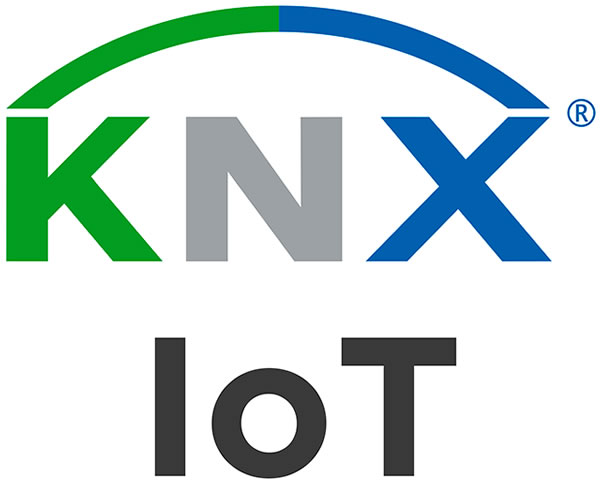 As a future standard, KNX IoT connects the large installed base of existing KNX installations with the world of IoT, which means that a home or office where many different objects, both local and remote, are connected with each other is no longer a dream.
The KNX IoT solution will open the current KNX ecosystem to 'out-of-the-box' operation, while still allowing advanced configuration and adaptation to specific customer or operational requirements. Furthermore, leveraging standards ensures that the value of KNX products is increased and long-term support can be guaranteed in a constantly-changing IoT world.
For those concerned with the environment, KNX IoT is setting new expectations in energy management, combining sectors such as transport, electricity, renewable energy, energy storage, the smart grid and heat supply as part of sectoral interconnection, and offering a holistic approach to increasing energy efficiency in the smart city.
The focus on secure transmission, ease of commissioning and especially the IoT was clearly evident at the recent General Assembly of the KNX Executive Board, held in Frankfurt, February 2019, where plans to put KNX IoT technology development centre stage, were approved.
The votes from the KNX Executive Board Member are unanimous: the natural evolution of KNX is KNX IoT
Board members were keen to stress that IP and digitalisation are permeating all areas of life, and that KNX will lead the way, providing KNX IoT manufacturers and system integrators with key technology and expertise, in a robust, future-proof and secure solution. As Martin Herms, Managing Director of Albrecht Jung GmbH & Co. KG, put it, "The prospects for KNX are very good in view of the interest that investors and builders around the world are showing. Now that the basic conditions for launches of KNX Secure products have finally been met, we would like to offer solutions as quickly as possible."
Harald Horst, Product Marketing Director of ABB Smart Buildings business Germany, and Managing Director of ABB Solar GmbH Emmendingen, notes, "Our top priority is to push KNX IoT applications in order to drive the global trend towards digitalisation."
Adalbert M. Neumann, CEO of Busch-Jaeger Elektro GmbH is also keen to push the digitalisation trend forward, noting, "The focus will be to develop IoT devices and offer digital services to make life for our customers easier than ever."
According to Christian Feltgen, Managing Director of Gira Giersiepen GmbH & Co. KG., "The next major step will be an IoT interface that is standard amongst manufacturers, that does not require a dedicated gateway and is easy to implement and use by IT and service companies outside the world of KNX."
The top priority for Sietze Jongmann, VP and R&D Manager for Osram Digital, is to ensure that IoT/connectivity plans converge rather than diverge. "KNX IoT could be game-changing the current 'IoT Chaos'," he notes, "but time is pressing and it is important to understand what the control points are for KNX key contributors in respect of Asian-based competition. Also here, standardisation versus room for differentiation is a key topic."
Oliver Borchmann, Global Vice President of Development of Home/Building Automation for Schneider Electric comments, "I'm looking forward to the integration of KNX products with the world of IoT being achieved in a more seamless and simple way."
Jean-Christophe Krieger, Global Offer Management Director for KNX Home and Building Automation at Schneider Electric insists, "We need to get outcomes from the KNX IoT working groups to allow manufacturers to start developing KNX IP products and solutions for residential and commercial buildings. We also need to provide Partners and end-customers with a value proposition and benefits linked to the move to IP."
According to Hans-Joachim Langels of the KNX Competence Center for Siemens AG, "The expectation is that KNX will further evolve and leverage its key asset of interoperability for a genuine Internet of Things that does not rely on proprietary cloud solutions for home and building applications."
This sentiment is echoed by Thomas Sell, Chief Sales Office of Theben AG, who adds, "Together, we all have the opportunity to build a 'smart' future. Now we have to take the next step towards a web interface, semantics and web services in conjunction with KNX IP Secure. Interoperability is key: KNX needs to become more open for external access, additional services and applications, particularly in the energy sector."
According to Johannes Hauck, Director of New Business & Regulatory Environment Corporate Strategy, Innovation & Business Development for HAGER Group "The KNX standard has been established worldwide for many years as a successful and leading system in building automation. With KNX IoT, we are picking up on the most important trend in digitalisation in building technology, making KNX future-proof – with new transport levels, open interfaces and a new generation of devices. In this way, we are meeting all of the key requirements for seamlessly updating the KNX success story."
For Alexander Burgbacher, Managing Director of Insta GmbH, KNX IoT is also confirmation that the KNX system is evolving in the right direction with proven interworking. He adds, "The role of the user is strengthened and the variety of their individual possibilities increases. We will actively support these developments."
Franz Kammerl, Product Management for Siemens and President of KNX International, concludes, "The next important step for KNX will be finalising the system specification for KNX IoT, and therein the definition of semantic interworking principles with the clear focus on interworking across different application fields. My top priorities for 2019 are KNX IoT as a technical focus; addressing the application field of decentralised energy systems; and addressing the manufacturers working in this area."
KNX powers on
The increasing popularity of the Internet of Things (IoT) has set new records for KNX, the world's leading standard for intelligent building networking, last year. In 2018, the KNX standard, which now has more than 470 leading technology groups from 44 countries and almost 80,000 certified partner companies in 190 countries behind it, maintained its leading position in the smart building sector. Within a year, the number of KNX certified products rose from 7,000 to 8,000 – more than ever before since the founding of the association in 1990. In addition, the number of ETS licenses sold reached new records in monthly comparison to previous years.