By Mark Warburton, Ivory Egg.
We are regularly asked if KNX works with a certain product or system. Whilst it's easy to point out how KNX is a standard, so the question really should be whether said product or system works with KNX, this doesn't actually help to move the conversation forward.
The reality is that there are numerous ways to interface or connect to a KNX system, so let's round them all up here.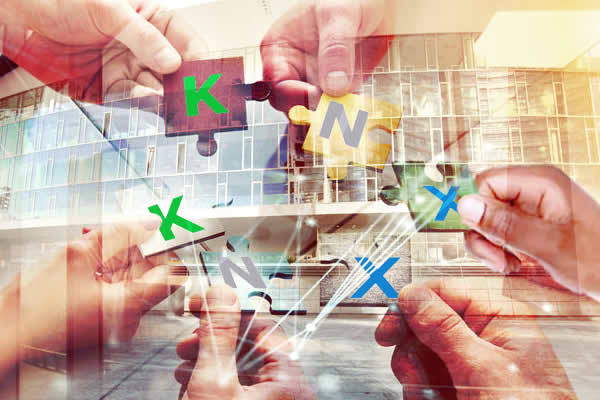 Integrating natively
Implementing KNX natively provides by far the greatest number of benefits as you can then be part of an international system with over 80,000 integrators worldwide. The best way to do this is via a product development route, using a KNX module or stack to convert your device into a KNX version. Depending on how you approach this, you may also need to register as a KNX Manufacturer and get the product certified but it is also possible to use preapproved products to convert your device to a KNX version. For an overview of KNX stacks and different ways of integrating KNX into your device, this guide from Weinzierl is a great place to start.
Integrating via IP
This route will take time though, and doesn't work if you are looking to connect an entire system with KNX. In this case, integrating via IP is the most straightforward. KNX/IP has been standardised since 2007 so it is an established and market-tested approach. You can interface via any KNX IP interface which uses a tunnelling connection, or via a KNX router using multicast. Once the protocol is implemented, it's easy to connect to any KNX system, you will just need the Group Address information which forms the main runtime communication between devices. This can be easily exported from the KNX programming software, ETS, so it's easy to link the system without any additional programming.
Secure connections

With the recent addition of IP Secure to the KNX protocol, it is also possible to encrypt either of the above communication methods, ensuring that only authorised devices are able to communicate with the system. KNX is leading the way with this latest enhancement to the system, for more information check out this article.
Using an Object server
Another IP approach is to use an Object server such as the Weinzierl IP BAOS which uses a Binary protocol or JSON (Java Script Object Notion) to link to KNX Objects. This saves the need to implement the KNX protocol, but it does require adding a device into the KNX installation and programming it in ETS. This can cause blurred lines between who is responsible for each part of the system which is why native KNX IP integration is often preferred.
Integrating other protocols with KNX
There are many products that provide integration with KNX from the simplest to the most complex protocol. In some cases, different versions are available to allow you to integrate single devices or to link together entire systems. The most common protocols supported are as follows:
BACnet
DALI
DMX
EnOcean
IFTTT
LON
Modbus
MBUS
OPC
With such a comprehensive list, it's no surprise that KNX is often used as a translator between different systems. In fact, in some of the largest KNX projects there are actually very few KNX actuators, despite huge amounts of traffic traversing the KNX system between different subsystems in the building.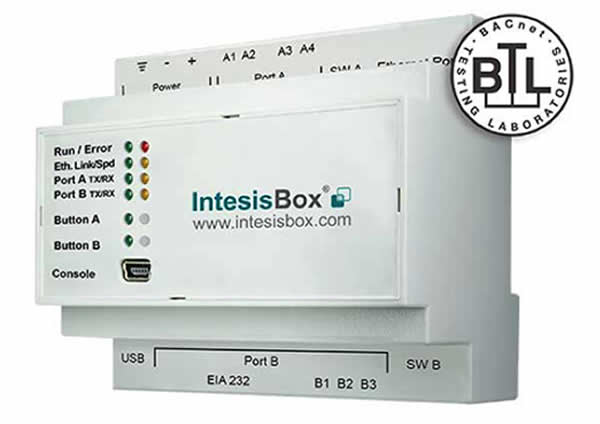 Integrating basic analogue or digital signals
The above works well when you are working with a protocol-based system, but what can you do when this isn't an option? Even in these cases, KNX has a solution, with various devices that allow you to connect via standard interfaces such as RS485/232, infrared or analogue signals such 0-10V or 4-20mA. And even if all you are left with are voltage outputs or digital I/O, you can still easily integrate with KNX. In fact, even though it is the simplest level of interface, it is often one of the most effective.
Need to integrate an alarm system with KNX? A 4-channel binary input linked to alarm outputs for Unarmed, Armed, Alarm and Fault seems an overly simple solution, however, it is more than enough information to offer a wide range of additional functions to a standard KNX system. These could include, for example, turning off the lighting and heating when the alarm is set, or turning on internal lights when the alarm changes from Armed to Unarmed.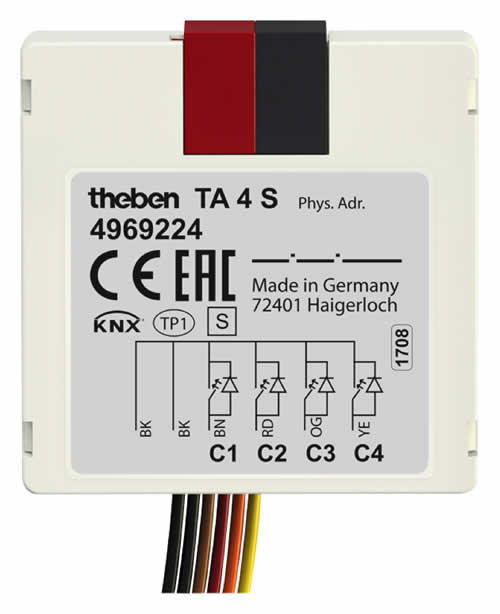 Conclusion

Although KNX is market-proven as its own eco system, the level of third-party integration means it is possible to have any number of systems or protocols connected to achieve a solution. It is only when an external system provides no means of integration, be it to KNX or any other system or protocol, that a solution isn't possible. Given how multilingual, open and standardised KNX is, the onus is really on the 'other' system to provide even a basic level of interconnection.
Mark Warburton is the Technical Director of Ivory Egg (UK) Ltd, a supplier of leading KNX products and provider of KNX training courses.