By Philip R. Juneau, ATC.
The hospitality market has shown consistent, significant growth over the years, and has been moving towards the highest end of the building technology spectrum. This can be seen in myriad high-rise, beautifully-designed hotels in Europe, the Middle-East and Asia that use KNX technology.
Take Dubai for example, where the KNX platform controls the lighting, shading and HVAC throughout these grand structures, as well as inter-operating as a complete GRMS (Guest Room Management System) together with the overall hotel management system. The result is a safe, sustainable, welcoming and aesthetically-pleasing environment.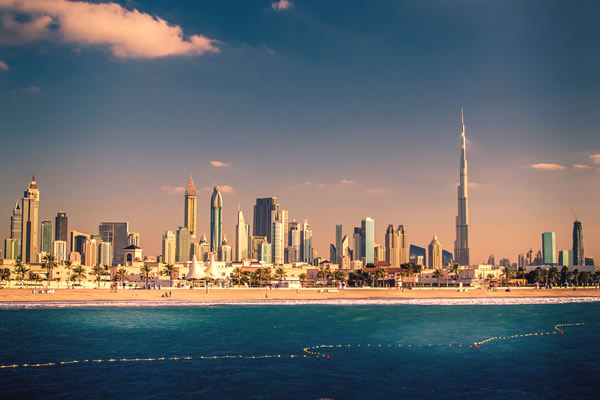 In terms of room control, the guest experience will depend on what I would call the 'occupant control interfaces'. These interfaces are the fixed switches, sockets, thermostats, and lighting and shading controls.
To get to the crux of how and why these matter, one need only speak with architects and interior designers. Feedback from these professionals shows that there are three key aspects when developing a GRMS concept, namely:
• Design
• Function
• Quality
Design
For the hospitality sector, design is crucial; we notice right away whether something is aesthetically pleasing or not, and first impressions can certainly be lasting ones. This is where KNX comes into its own. With over 400 manufacturers, there are so many occupant control interface designs to choose from in terms of style, material, colour etc, as well as many opportunities for personalisation. This means that it is much easier to find a switch that guests would find pleasing whilst remaining within the overall architectural/interior room design concept.
That said, a clear advantage with KNX is that one can change one's mind on the switch selection at any time – even at a very late stage in the design phase; in addition one can often customise the switch buttons using functional icons to pictorially represent the various room features, i.e. lights, shades, HVAC and even housekeeping status such as 'do not disturb' and 'clean room'. With these benefits, architects and interior designers can now precisely capture all of the requirements during the discovery phase of a GRMS concept.

Function
Sticking with my switch example, traditionally, building functions such as HVAC, lighting, shading, audio/visual, etc have been treated as silos, with each having their own controller. This is like an orchestra without a conductor. KNX is the equivalent of the conductor, orchestrating all building functions to the same tune through just one controller.
The KNX platform is also scalable and can be modified with additional features, in some cases with a simple programming adjustment to the switching (buttons). Through data monitoring, the functionality can grow to provide complete guest-room control across all building functions, as well as intelligent automation, for example, if a window is left open, the air-conditioning is switched off.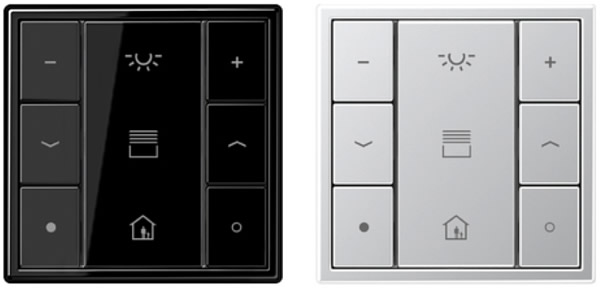 Quality
Product quality in terms of finish, longevity and reliability is crucial to the operation of guest interfaces. Sub-standard quality only needs to be experienced once to create a lasting impression; in some/most cases resulting in a low-to-zero loyalty factor.
Thanks to the KNX platform's robust, proven control communication signal, engineering tool software (ETS) and rigorous certification process, such occurrences can be avoided. How else could you persuade over 400 manufacturers (and growing) to follow the same standard?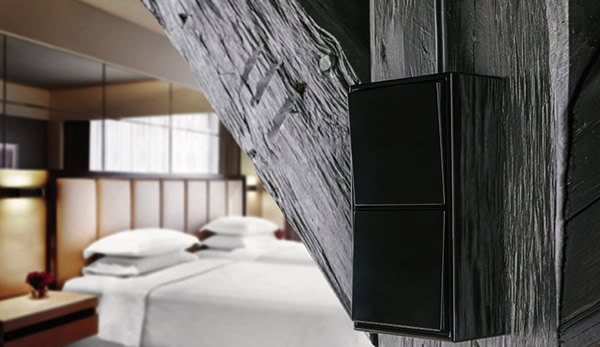 Conclusion
The hotel room is perhaps one of the most demanding environments in terms of guest expectations, which will be much higher than, say, in the office. Controls must be instantly understandable and robust, yet provide seamless interoperability between different building functions.
Add to this the fact that the hospitality market is a high-growth sector, and it makes complete sense to use KNX. The choice and quality of products is second to none, and its future-proof, scalable and flexible attributes mean that building functions no longer need to be isolated from each other, rather they can combined in harmony to provide the ultimate guest experience.
Philip R. Juneau is the Chief Commercial Officer for Automated Technology Company (ATC), and Vice President of the KNX USA National Group. ATC's mission is to transform today's buildings into tomorrow's net-zero infrastructure by ensuring the highest levels of safety, comfort and efficiency for the overall well-being of its occupants and the overall environment.