By Neil Grant, The Harris Grant Group of Companies.
Located in Central London, Five and Six Connaught Place were merged by residential property developer Redrow Homes London into a development of five lateral and two duplex apartments. With a value of the order of GBP£100 million, the apartments are situated in an area of classic colonnades and magnificent Georgian facades.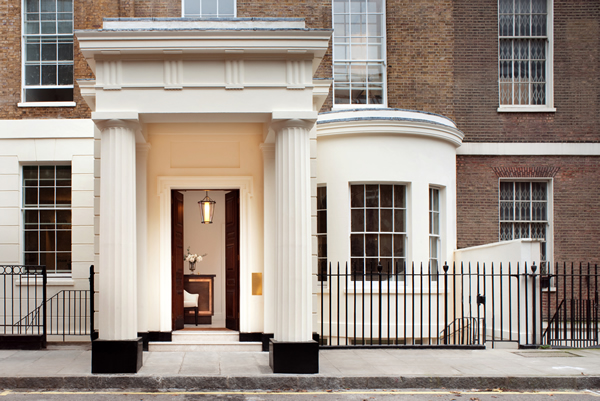 The Brief
Redrow Homes London recently commissioned The Harris Grant Group of Companies to design and install a highly-configurable access, environmental control and entertainment system for the residents of Five and Six Connaught Place. The apartments were to be wired for sound, vision, Internet, telephony, building access and environmental control.
For Redrow Homes, an all-KNX infrastructure meant that the developer could offer near-limitless options for every apartment owner. All of the equipment required can be brought together from a wide range of KNX manufacturers to provide the best solution for the project, rather than being restricted to one product or one brand.
The Solution
This high-end installation leveraged the power, simplicity and scalability of KNX to create a versatile, freely-expandable solution for each home. A KNX control system was supplied in each apartment, as well as KNX control of the communal heating and cooling systems. Another KNX UK member, Baulogic, assisted with the panel sub assembly, installation, off-site programming and final commissioning.
A powerful KNX-based server orchestrates the lighting and heating as well as the blinds, curtains, drapes and other ambient systems. Multi-touch KNX switches and room controllers provided by different manufacturers offer residents effortless fingertip adjustment of lighting and other functions, alongside bespoke iPad interfaces in every room, all designed by Harris Grant.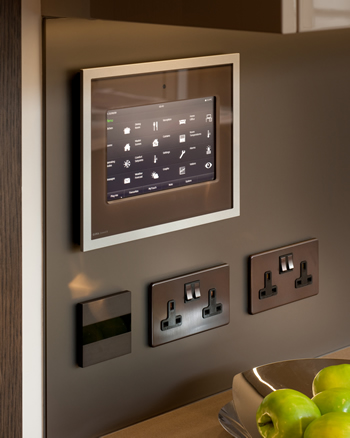 Flexibility
If the owner wishes for the system to be altered, the functions can be re-configured remotely in an instant from The Harris Grant Group of Companies' operations centre in Guildford.
The system's resilience and flexibility makes it an ideal match for the diverse needs of every Connaught Place resident. Using a KNX system makes personalisation easy. For example, if a client wants to reassign a switch to control drapes instead of lighting, it can be easily configured and doesn't mean costly and disruptive rewiring.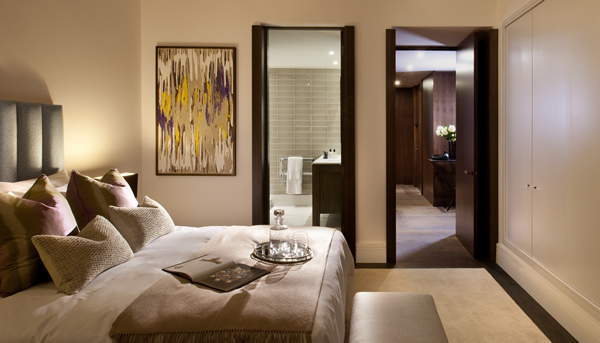 Audio and Video
In addition to the comprehensive building management set up, the apartments offer complete audio and video installations with local audio and video servers in each, as well support for AirPlay, Apple TV, streaming and Internet radio services in all rooms. This creates the ultimate technology pad, suitable for any audio needs and preferences through the home.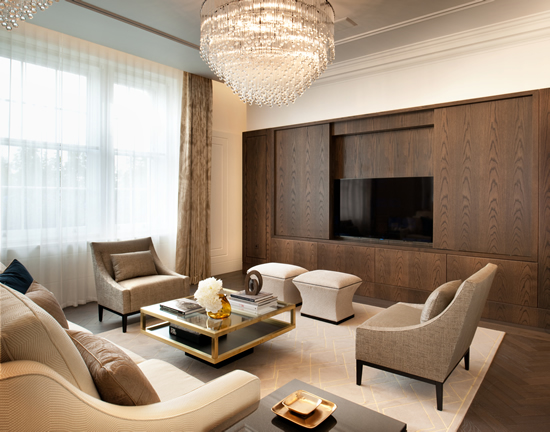 Conclusion
We recommend KNX because it is a simple system for intelligent electrical installation networking. A KNX bus cable combines devices and systems, and new functions can be easily added in the future as the needs of occupants change and extra functionality is required.
Five and Six Connaught Place demonstrates luxury living in the ultimate prime location. It combines the delicate architecture of a grade II listed building with the seamlessly-designed automation system that enhances the living experience for residents along with the energy saving benefits of environment control.
Neil Grant is Founder of The Harris Grant Group of Companies – a bespoke designer of A/V entertainment, technology and communication systems.