When the opportunity arose to purchase one of only two existing ex-naval barges, Luke Newland saw it as a chance to showcase his company's most innovative energy management solutions.
Climate change, rising energy costs and changes to building regulations are key issues that have brought sustainability to the forefront of the conversations we are having with clients and specifiers every day. Having a sustainable home isn't about living off grid, it's about embracing technology that manages energy consumption more efficiently whilst enhancing lifestyles.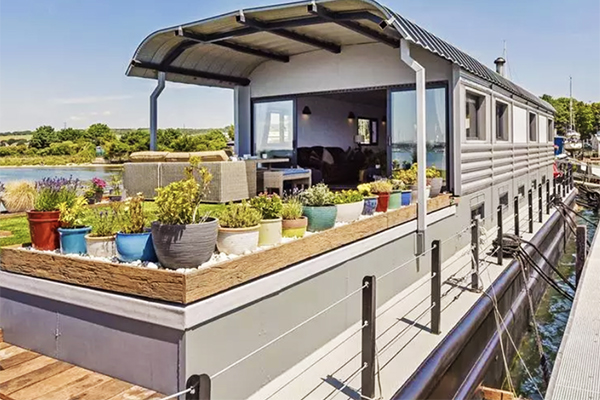 Originally used in the refits of nuclear boats to test main generators, the MAC1010 ex-naval barge was originally, by design, 0% efficient, with vast amounts of energy being wasted. Now by contrast, it will start a new life as a super-efficient proof of concept, using renewable energy sources and state of the art technologies to test and showcase sustainability. The essence of the MAC1010 project is that I am not only investing my own time and money, but also living with it, immersing myself in the environment so we can know we're providing the best possible solution to our clients.

The plan for sustainability
The current shoreline incoming electrical supply of MAC1010 is less than a quarter of the standard household electrical supply. We will use solar and an air source heat pump to harvest more electricity, plus batteries to balance out the supply when the solar isn't available. With this strategy we expect to use 75% less carbon than a standard residential installation.
KNX will allow us to manage uninterrupted energy throughout the barge (which is modelled on a three-bedroom house), to be consumed or stored according to environmental changes and users' needs. It will tie all the technologies and products together with a single point of control and reporting.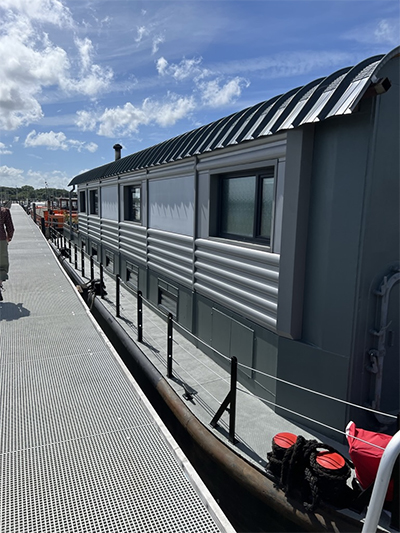 KNX as the backbone
The KNX logic will manage the essential and non-essential power, providing intelligence to disconnect what isn't needed or being used. A smartphone app will allow us to monitor and report on available energy in real time, telling us what's available and what's being sacrificed and providing information to prove that incoming mains power isn't being used.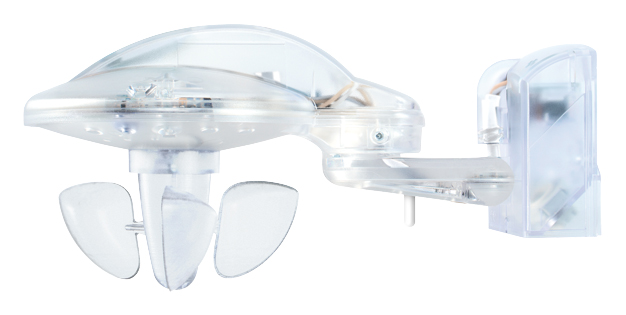 Insight into how much energy MAC1010 uses and where, is critical to us gathering knowledge to optimise energy performance for our clients' systems. Jung KNX actuators and multisensor room controllers and a Theben weather station will provide the data to allow us to constantly monitor and analyse the performance of the system.

The Basalte Core will act as the logic server and display energy consumption to us, as the end-user.

Conclusion
We see MAC1010 as more of an experimental model than a demo facility. Whilst it will be replete with flagship smart technologies including a 4K cinema room and high-end audio system, its core objective is to enable us to fine-tune our automation projects and implement the knowledge we gain to benefit our customers.
KNX offers us the flexibility to install a number of different technologies, tying them together into a single proof of concept. Having sight of all the functions and being able to provide customers with insights so that they can understand the system and any challenges, are things that we already practice with our Digital Butler smart home management service. It means that we can identify the source of any issue and take or assign responsibility for it, as opposed to simply absolving ownership of the fault within a third-party subsystem.
The MAC1010 integration project is well underway and we aim for the model to be complete by this time next year. In the meantime we plan to tell the story as we go to help educate and inspire the industry.
Luke Newland is the owner of New Land Solutions, a systems integration company whose mission is to make smart technology simple through intelligent integration.