The classic electrical installation is sufficient: the new JUNG KNX RF push-buttons are installed in combination with the JUNG system inserts. Thanks to the design covers, they integrate harmoniously into any interior.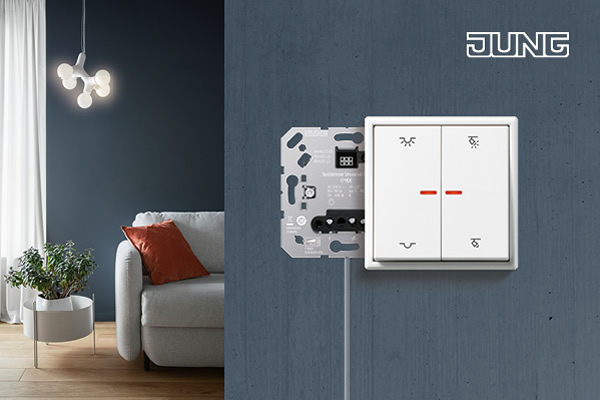 The new KNX RF push-buttons are available in 1-gang and 2-gang versions and in the A, AS, CD and LS ranges. The frames and covers with the matt effect impress with their lacquer, which gives them a special quality. The high-quality appearance and the velvety touch underscore the special switching experience.
JUNG KNX RF push-buttons are an easy and efficient way to quickly install a professional smart home system – ideal for retrofitting or renovations. JUNG KNX RF push-buttons connect the classic electrical installation with KNX.
www.jung-group.com/en-DE/Products/Systems/KNX-building-technology/KNX-RF/