Yasmin Hashmi presents some of the KNX highlights of the first full Integrated Systems Europe show since 2020.
As the first full ISE show since February 2020, ISE 2022 took place at the Fira de Barcelona Gran Vía on 10-13 May and was hailed a success by the show organisers and the Presenting Show Partner, KNX Association. During the week of the show, a total of 43,691 unique attendees from 151 countries had the opportunity to visit 834 exhibitors across six technology zones.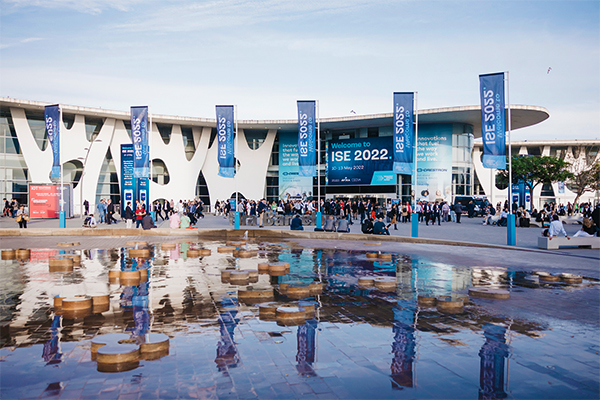 It is not surprising that the general buzz from those present was that they were happy to be back at a real live event, albeit the show has some way to go to reach its previous 85,000 attendee high. Whether those who stayed away reflect industry changes or a preference for online/hybrid events remains to be seen, but exhibitors reported higher-than-expected levels of activity on their stands, with the KNX Association, in its prime location in Hall 2, saying that attendance was "superb", especially during the first two days.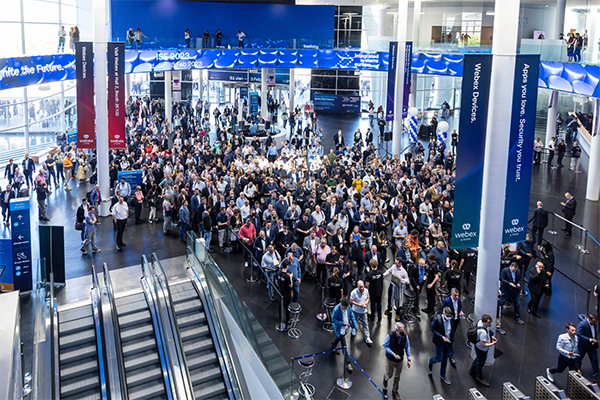 The KNX booth at ISE
There were large banners around the exhibition hall inviting people to become a KNXpert at the impressive KNX booth that covered 240m² and hosted 10 KNX exhibitors. These included Divus, EAE Technology, Eelectron, HDL, HMS Industrial Networks (Intesis), Interra , IT-GmbH, Panasonic Life Solutions, ProKNX, and Weinzierl.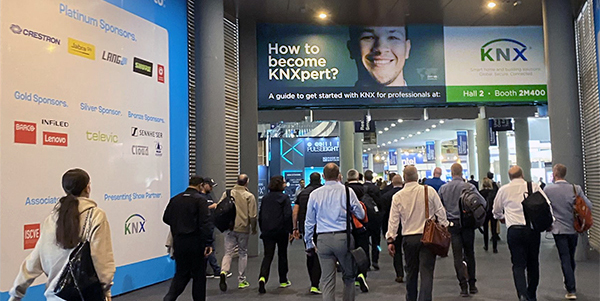 In addition, two KNX training centres, Amaisys and Domonetio, that are based in Barcelona were on hand to advise on a range of training programmes that they offer. The training centres also conducted KNX Championship, an open competition which involved setting up an installation within a limited time and following strict instructions. This gave newcomers and old hands a chance to win an ETS license or ETS Apps.

The KNX booth also featured a KNX IoT panel, which presented the KNX development landscape and showed how IoT is an integral part of KNX device development. In addition, the startup SIMLAB presented the first KNX IoT 3rd Party API client, SIM-ON, as a complete property management app, and explained to visitors how to connect KNX IoT to software solutions.
Smart Buildings Conference
The day before the show commenced, the Smart Buildings Conference took place with a theme of a theme of Smart, Safe, Sustainable Building Technologies. Despite poor signage, around 200 people found their way into the event space to hear some great presentations and panel discussions.
KNX branding was very visible at the conference, and as the Headline Conference Partner, KNX Association was represented by CEO Heinz Lux, who talked about smart energy management with KNX. He noted the key phrases that indicate a shift in the energy industry, namely 'energy transition', 'climate protection' and 'sector coupling' and insisted that we need to a more holistic view of sectors of energy consumption such as electricity use, heat generation and transport. He showed how KNX offers numerous solutions for linking these sectors in an intelligent energy management system, allowing energy utilisation to be coordinated, managed and controlled including individual energy consumers or generators, such as photovoltaic (PV) systems, energy storage system, heat pumps, and charging stations.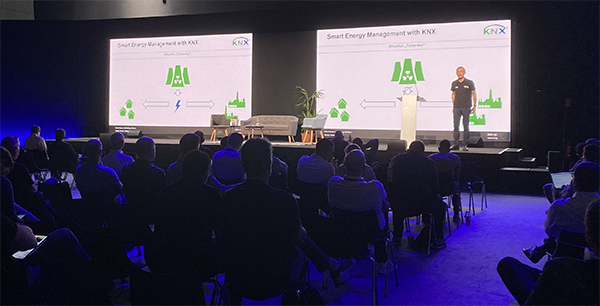 KNX was also represented by KNX Association Marketing Manager, Casto Cañavate, on a panel titled 'How to Balance IT and OT Smart Buildings Technologies', in which he presented KNX IoT and IP-BLiS to the public. IP-BLiS is a market interest group of organisations such as BACnet International, CSA, DALI Alliance, KNX Association, Open Connectivity Association and Thread Group, whose common goal is to make commercial buildings more responsive to the needs of users by promoting a secure, multi-standard, IP-based harmonised network solution.
IoT Solutions World Congress
IoT Solutions World Congress (IOTSWS) ran concurrently with ISE at the Fira. It offered plenty of booths and a very well-attended conference to its 12,000 visitors.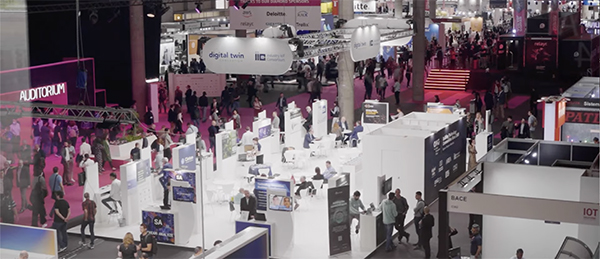 KNX was well represented too, with conference sessions that included the keynote by KNX Association CEO, Heinz Lux, on 'The future of IoT in home and building automation'; and a hybrid event (in real life and online) on the KNX Startup Incubator by Jesus Arias, who is in charge of Membership & Business Development for KNX Association. This programme aims to remove the barriers on the road to success for startups interested in the smart home and building industry.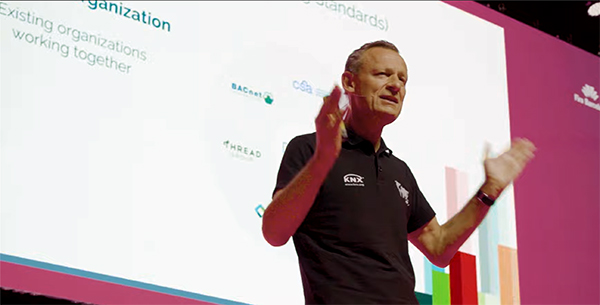 KNX Association Marketing Manager, Casto Cañavate, gave a presentation on 'Setting up the future for IoT industry in home and building automation', and also participated in a panel, chaired by Bob Snyder, on 'How IoT transforms building automation'. Other panel members included Palle Geltzer Dinessen of Ubiqisense, Nicolas Waern of Winnio, Morne Erasmus of Commscope Connectivity and Matthew Marson of Arcadis.

Matthew Marson said that the attributes of a smart building are likely to be that it will know who we are when we arrive by using face recognition; know the floor we're going to; know our comfort preferences; and possibly suggest somebody cool we might want to meet, all whilst balancing our energy usage as we move towards our net zero goals. He added that we are seeing the proliferation of all sort of digital services, as well as sensors and technologies that we might wear of have embedded.

Morne Erasmus maintained that not only do we need to build more connectivity, but we need to make it smarter and sustainable too. He pointed out that the number of IoT devices in the world currently stand at 30 billion, and this is set to double within two years, which raises the issue of what to with al those batteries as they run out. He suggests building a converged platform that combines multiple different networks including PoE and Wi-Fi over which to drive IoT traffic. He went on to say that we are now moving past the phase of simply connecting everything and building digital lakes, data reservoirs and AI twins, and moving on to the next phase, which is services, including new ones that haven't yet been imagined. Services is something that KNX Association is enthusiastically promoting too, of course, with all the opportunities for new business that brings.
Conclusion
It was exciting to have a full show back after all this time, and KNX certainly made its mark at ISE 2022. The show organisers are confident that the event has a future at the Fira de Barcelona Gran Vìa and have settled on 31 January to 3 February 2023 for the next show.
As ISE Managing Director, Mike Blackman, put it, "We are so pleased to have provided a successful platform for our exhibitors and partners to showcase their innovation and technology solutions. As we all recover from the impact of the pandemic, it is wonderful to be here in Barcelona with what feels like a 'normal' ISE in its new home. We look forward to building on this success to return on 31 January next year for another, energising, exciting and inspiring ISE, here at the Gran Vía."
That's not so far away, so now might be a good time to make your travel plans!
Yasmin Hashmi is the Editor of KNXtoday magazine.