Update brings further applications
Comfort, security, energy efficiency: JUNG has extended the functional scope of the KNX touch display Smart Panel 8 with an update.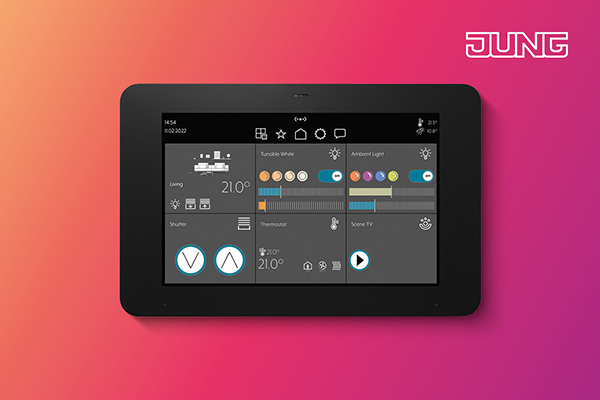 In combination with the Smart Gateway 650-/SG 150 from Siedle, the Smart Panel 8 now also enables connection to door communication in the local IP network.
With the Tunable White function, the colour temperature can be continuously regulated from warm to cold white and the Colour Picker now simplifies the selection of light colour and intensity.
The newly integrated thermostat logic for simple 2-point control makes it possible to carry out KNX heating control directly via the Smart Panel 8. This is particularly suitable for cost-oriented installations.  
For more information, see here.