By Robin Baddley, IBT Controls.
The Urban Sciences Building at the University of Newcastle is an exciting KNX project installation that won systems designer and integrator, IBT Controls, the KNX UK 2018 'Commercial Installation of the Year' award for demonstrating the power and flexibility of KNX.
Located in the north-east of England, Newcastle University plays an active role in the UK Collaboratorium for Research in Infrastructure and Cities (UKCRIC) – a collaborative initiative to coordinate research activities in the fields of infrastructure and cities across academia combined with close collaboration with industry and government.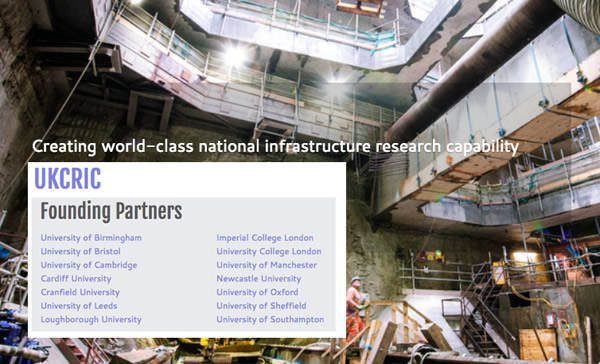 The university's Urban Sciences Building was conceived as an inspiring new place for world-leading interdisciplinary research and innovation. It aims to provide a new way of working, where ingenuity, sustainability research, and social innovation come together to develop and test new technologies that advance urban sciences.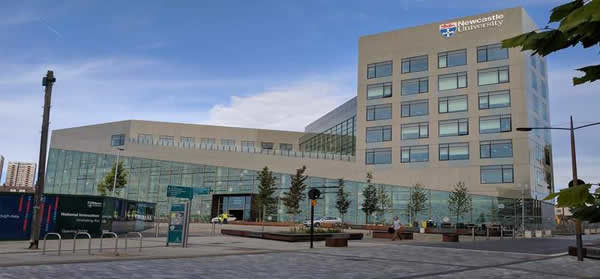 The building had to embody sustainability research, and be more than just a laboratory or classroom. Working closely with the university, architects Hawkins/Brown designed a 'living' laboratory – a place that drives real innovation and fosters meaningful collaboration. Scientists work hand-in-hand with industry partners and the local community to create and innovate 'smart' digital technologies; as well as providing a university learning environment.
Sustainability
As a centre for urban sustainability research, the building is naturally highly- sustainable itself. Building services engineering, structural engineering, Information and Communication Technology (ICT), AV consulting, acoustics, fire engineering, lighting and BREEAM advice were provided by leading engineering consultancy Buro Happold.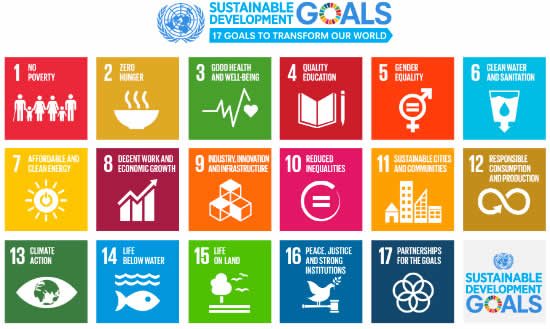 Future proofing
The building is an all-electric powered development, with future connections into a district heating plant possible. Integrated features such as rainwater harvesting, rainwater gardens, renewable energy generation, water source heat pumps and heat recovery and exchange plant not only provide the environmental backbone, but have also been designed to act as infrastructure to catalyse collaborative research projects. Embodied carbon calculations and environmental modelling were used from the outset to help determine the most efficient orientation of mass, internal organisation as well as selecting structural and façade solutions. A modular and pre-fabricated glazed façade system acts as the technical wrap that binds together the internal spaces whilst also allowing an open and engaging relationship with the large public square to the south of the site.
KNX was the logical choice
KNX was specified from the outset for the building, as KNX systems designers have the tools required to deliver the right environment for the architects' new 'Building as a Lab' concept, and to meet strict sustainability targets. In fact, KNX really was the only option for this building since the project leaders wanted a common platform across all elements of building control, and to have the flexibility to change their strategy within the space and to monitor the changes. No other protocol could have achieved this using native devices.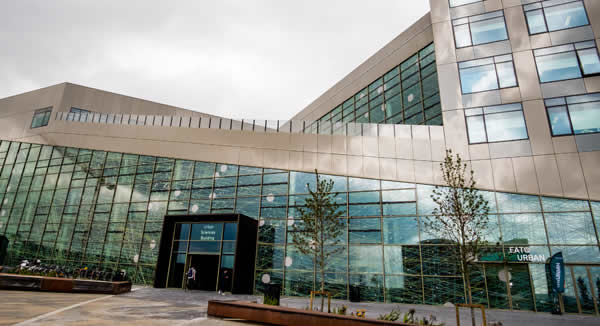 KNX implementation
KNX works alongside the BMS, and automates all elements within the building, including DALI lighting (via a gateway), for a totally holistic approach to energy usage. Over 3000 KNX-compatible devices, detectors, actuators and controllers were used. All appropriate sensors and actuators in the field were aggregated to have direct control and influence over the plant, ensuring energy efficiency in line with BS EN 15232 rated A. Each point within the system is exposed to BACnet and trended to allow logging and provide a window on the effects of any changes in use of the HVAC system as it responds to demand and changes in environmental conditions.
The University's requirement for advanced weather monitoring could not be delivered with a single combined unit. So, the IBT Controls team drew on the flexibility of KNX and the guaranteed compatibility of devices from different manufacturers to design a system using specialist equipment and gateways, integrated with and controlled by the KNX system.
Conclusion
This was an innovative project, and the end users' challenging ideas for the working environment were brought to life successfully and seamlessly because they recognised the key importance of getting the building control right. Project team leaders and specifiers communicated directly with the our systems designers. KNX satisfied everyone's needs: Capital expenditures (Capex) and operating expenses (Opex) were reduced, and the building really does work for the occupants. The original architectural vision was truly fulfilled.
Robin Baddley is the Technical Sales Director at IBT Controls, solutions provider for all types of work requiring intelligent control and monitoring. IBT Controls is part of the IBT Group.

www.ibtgroup.co.uk