ComfortClick, Jung and SPHERA teamed up in January 2017 to completely refurbish SPHERA's offices in San Jose, Costa Rica in a sustainable and smart way. Equipped with Jung's KNX installation and controlled by ComfortClick bOS software, the project was the first in Central and South America to obtain LEED v4 Platinum certification.
LEED (Leadership in Energy and Environmental Design) is one of the most popular green building certification programs used worldwide. Developed by the non-profit U.S. Green Building Council it includes a set of rating systems for the design, construction, operation, and maintenance of green buildings, homes, and neighbourhoods that aims to help building owners and operators be environmentally responsible and use resources efficiently. LEED v4 Platinum certification was created in 2016. It manly focuses in measurement and monitoring, which is becoming a mandatory building feature.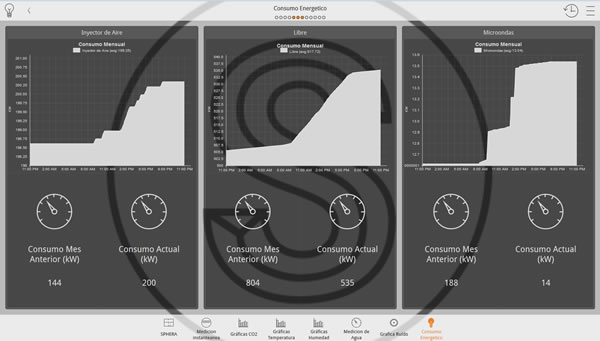 SPHERA used ComfortClick's data logging and program tasks to configure a system which enables energy savings by energy consumption monitoring and automation. Using ComfortClick bOS, SPHERA designed their custom GUI including even their own logo as part of the GUI background.
Users can interact with the whole system via Android, iOS and Windows apps with responsive design that adapts to all screen sizes, providing a clear and fast overview of the whole system.
The project integrated KNX and Modbus systems, both supported by ComfortClick bOS software implemented by the regional engineering firm BIS Projects S.A. The project equipment included Jung's KNX sensors for air quality, temperature, humidity and CO2, and Modbus devices for energy consumption monitoring.
For more information contact via info@comfortclick.com, skype: comfortclick, call on + 386 (1) 510 15 60 or visit