By Nikita Thompson, Ivory Egg.
Going away for the weekend should be a simple and enjoyable exercise, but often we end up spending so much time and energy getting our house ready to go, we set off on holiday already stressed out. With a KNX scene, all of this hassle is avoided – even if you get half-way down the road, the scene can be activated remotely.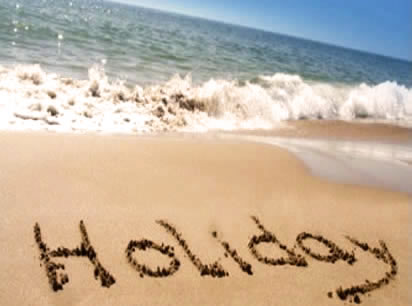 We hear the word 'scene' thrown around a lot in the automation industry, but often this refers to a few pre-set light levels in a particular area. KNX however, is a more advanced system and allows you to trigger multiple actions from the push of a single button.
Scenes in KNX
Unlike a global KNX on/off command which can switch a number of actuators with the same object type, a scene can trigger a range of object types to predetermined values. This can include changing the heating mode, setting the alarm, activating timers, and even choosing a source on a media player.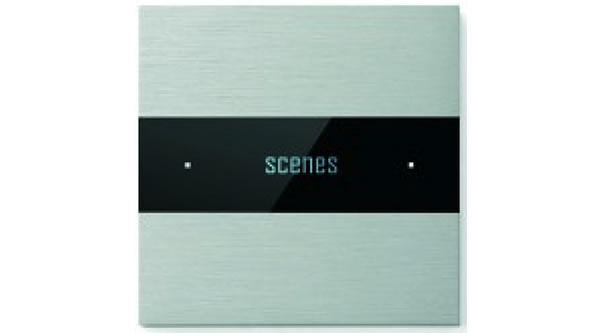 As scenes are seen as such an important part of the KNX system, there will always be a way to achieve this function. Below are examples of the three main options.
Device-based storage
This is the most common and recommended way of storing and recalling scenes. A single group address is sent from the switch containing the scene number. This will be a 1-byte value.

The scenes are stored locally in the actuator, with each channel having its own set of parameters to define the state associated with each scene. Then, depending on the scene number received, the actuator will react accordingly.
It is possible to configure a 'long push' on the device that is activating the scene in order to alter values triggered by that scene. Whilst the room is in the scene you wish to change, set the new values you would like, then use the long press to save . The actuator will override what was there before to the current value, and the next time the scene is called, it will go to this new setting.
This makes the homeowner's life very easy; they can easily change scenes without calling the integrator in to reprogram the system, and accidental scene changes are unlikely, as the user needs to know about the long push function in the first place.
Using the device-based method allows the switch to command hundreds of actuators with the scene command, and as with everything else in KNX, using this distributed approach gives peace of mind, because you are not relaying on a central controller for all your scene functions.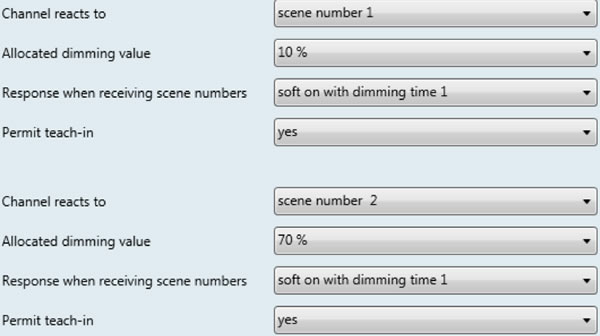 Switch-based storage
Switches themselves can be used to store scenes. In this way, the switch stores the actions of each actuator channel. When the scene is called, a number of individual group addresses with a single command for the actuator are sent out. The scene can be triggered from another switch, which is usually done with a 1-bit value.
The switch-based method was originally used when older actuators had limited storage functions. It takes longer to program and does not add any functionality.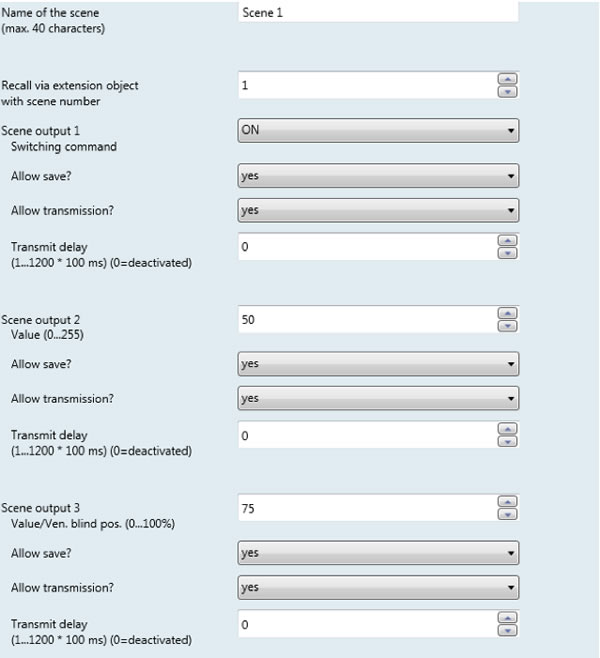 Externally-based storage
The third way of storing scenes is externally. This was used when older actuators had limited storage internally. In this situation, something like the Gira HomeServer controller for intelligent buildings would store all of the information for the scene, which would then be triggered by a 1-bit object.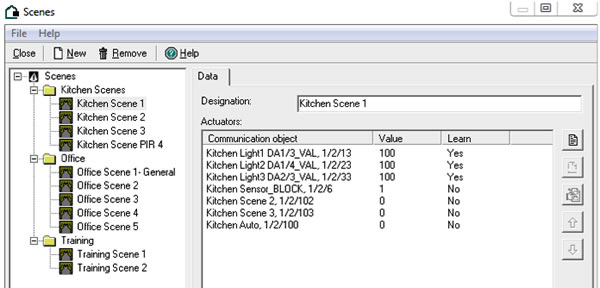 Feedback
Having the correct feedback going to switches is crucial when programming an installation, and the use of scenes highlights the importance of having an individual group address for each channel's feedback. If the channel is changed via a scene command, all other switches that control that channel must be made aware of the updated status. This can easily be done by giving each channel its own feedback object.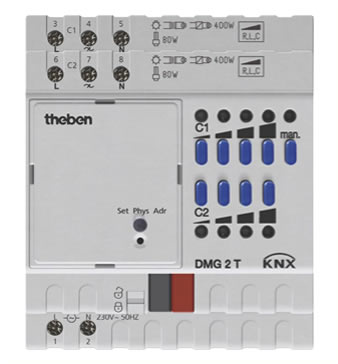 Different Scenarios
You can create a large range of scenes in KNX to suit the customer's individual needs. Yes, you could be simply setting a mood using lighting, but you could also completely change the function of the customer's house with a single button press. Some of the more common KNX scenes are as follows:
• Good night – this is useful to have set up on a switch beside the customer's bed. This will often allow for all common lights within the house to be turned off including those in the room from which the scene was activated. Heating will be switched to night mode, all blinds/shutters closed and any PIRs set to react in night mode.
• Away/holiday – this is useful when leaving the house for a holiday. Heating can be turned down, occupancy simulation can start, any blinds/lights not included in the simulation can be switched off/closed, and if required, certain timers etc can be deactivated. This may also set the security system and switch off non-essential power.
• Welcome home – this will counteract the holiday setting, bringing heating back to normal, deactivating the occupancy simulator and reactivating any display timers.
Then there are a number of basic scenes that can be used while the homeowner is in the home. These often include scenes such as reading mode, TV mode, dinner mode, party mode, etc. These are usually just a mixture of different light levels that give the customer quick access to everyday functions.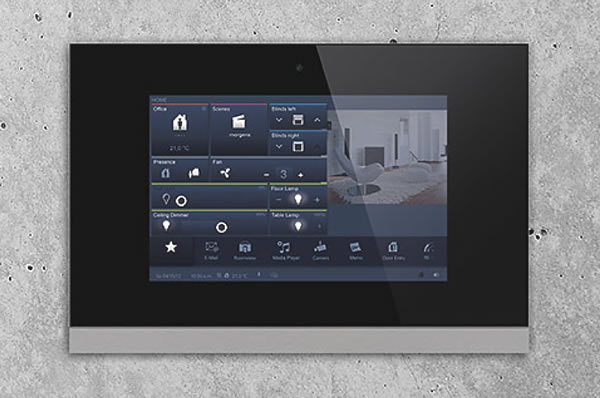 Conclusion
Using scenes in KNX gives an extra level of comfort to the customer; scenes can completely change the mode of a house with a single button press. Although we often see lighting scenes in the automation industry, with KNX, these scenes can include so much more.
Nikita Thompson is the Technical Sales Manager at Ivory Egg (UK) Ltd, a supplier of leading KNX products and provider of KNX training courses. Ivory Egg runs a number of training courses on how to achieve heating/cooling control with KNX.