Halle 11 Level 1 Stand C06, Light+Building 2014
Sentido is Basalte's bestseller. It is a highly innovative touch sensitive switch with a built-in temperature sensor. The whole surface is sensitive, even to the slightest touch. Sentido is divided in two or four surfaces, giving access to either two or four different functions. It also features the patented multi-touch function, which is activated by touching more than one area at the same time.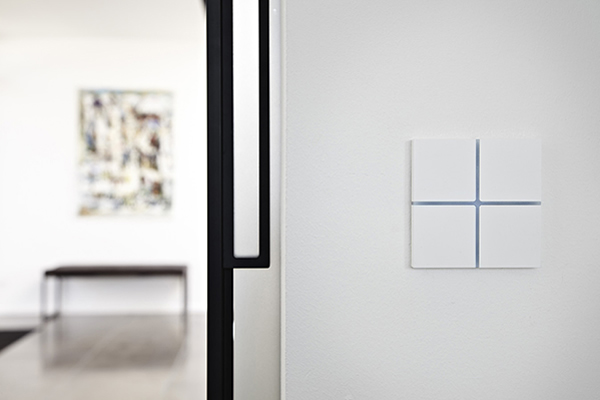 Basalte now brings an upgrade of the Sentido functionalities. One of the main new features of the multi-touch function is the room toggle. Basically, the switch knows whether lights in a room are on or off. When using this multi-touch function, a welcome scene is activated or lights can be switched off with only one movement.
Sentido now also includes a scene controller, enabling the switch to control scenes itself. Furthermore Sentido offers the possibility to steer the RGB lighting via the RGB controller. Next to the integrated temperature sensor, the new Sentido now also contains a fully functional thermostat.
The new functions improve this already fantastic light switch and bring it to a new and unequaled level 
of ease to use.