By Helgi Decreus, KNX Experience Home.
On March 15, 2012, the KNX Experience Home opened its doors in the heart of Antwerp, Belgium. KNX Experience Home is a multifunctional platform for everything concerning the integration of contemporary technologies in residential environments.
Antwerp is the largest city in the Dutch-speaking part of Belgium. The home is situated just around the corner of the busiest shopping district of Belgium that enjoys more than 290,000 visitors a week.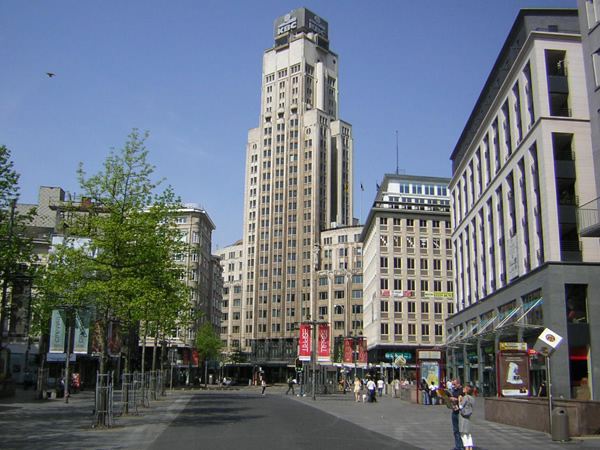 The KNX Experience Home provides a platform where various manufacturers and distributors show KNX products, or the products they use in their installations, which can be controlled with KNX protocol. All of these intelligent devices and applications are linked together and work flawlessly in a bulletproof total solution in a realistic environment. Lighting, heating and air-conditioning; green energy; audio and video integration and décor make the KNX Experience Home a liveable home that is ready for today and the future.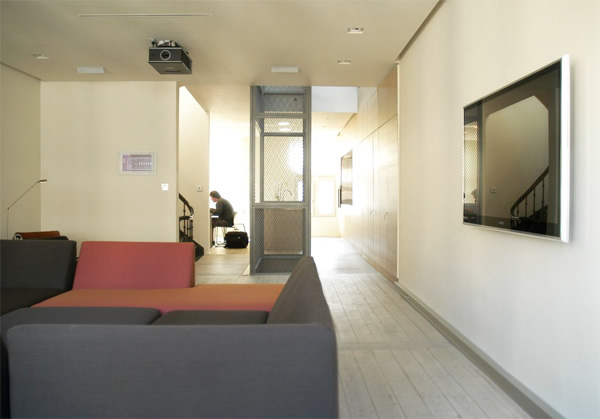 The Concept
I came up with the idea of a real home instead of just a showroom in order to be able to demonstrate how every element in the home can work together. Group Alelek, the largest wholesaler of KNX products in the Dutch-speaking part of Belgium, already used the ground floor of the building in Antwerp as a showroom to show and demonstrate different brands of KNX switches, door entry systems, and design lighting.
A series of events resulted in the home above the showroom becoming available so I presented the concept of a real home to Alelek. They agreed to go ahead if we could find enough partners to participate. After approximately six months of talking to potential partners, we had 18 companies that wanted to participate. It took another six months to complete the infrastructure.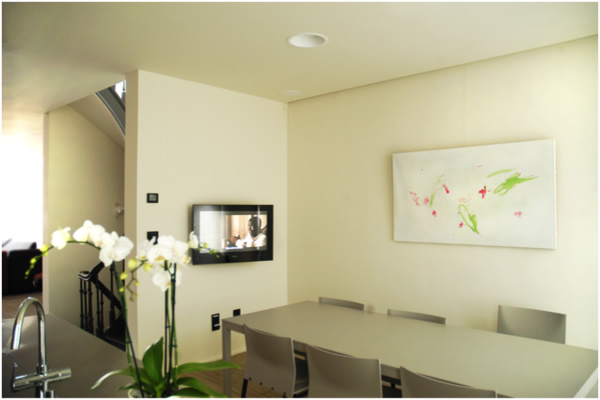 The Participants
Today we have a total of 23 partners involved in the initiative, including the co-founder, Group Alelek, who is also the main partner. Twenty-two companies are involved in this initiative. Twelve are active partners and we also have eleven passive partners or product sponsors.
Every partner delivered and integrated several components, and at a rough estimate, the total cost of everything in the home, including furniture, is somewhere around 450,000 Euros.
The Home
We have used around 460 square meters of the 600 square meter building. The ground floor is still the Alelek showroom, but we use three upper floors.
On the first floor there is a small office; a dedicated home cinema built by Genesis Technologies, which the company uses as its Benelux Xperience centre; and a small living room with home cinema.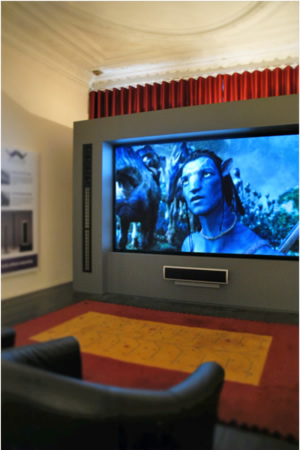 The second floor has a bedroom with integrated bathroom, and toilet with Duravit Sensowash elements by Philip Starck. The laundry room has Miele appliances. There is also a small boardroom – not that every home should have one, but we wanted to show how it would work just in case it is needed.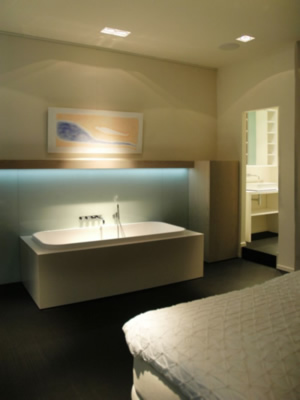 On the second floor there is also a roof terrace of about 50 square meters. This is under construction and will be finished at the beginning of May this year. In this lovely open space, several partners will show outdoor equipment and lighting in time for the summer.
The third floor has another living room, which is also used as training room for small groups up to 20 people, and a kitchen and a dining corner.
We have in total four technical cabinets spread over the building. Dimmers, relay modules etc. are from Gira and ABB, and we use two Gira Home servers for all KNX functions.
We have two 19″ AV racks with almost identical equipment inside, one of which is used for the ground floor and first floor, and the other for all upper floors.
The heating system is a Viessmann condensing gas boiler integrated into the KNX system with a Vitogate interface, and we use Jaga convectors.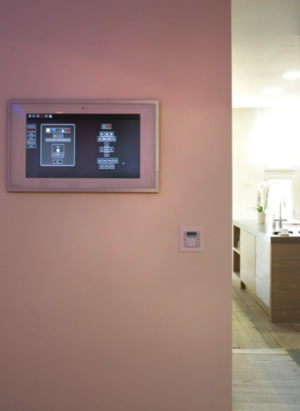 Experience from the Project
The KNX Experience Home has several functions. It is a training platform where partners give regular information sessions and training on their products to AV professionals or individuals. It is also a demonstration platform that can show what the possibilities of KNX are to builders, architects, interior designers, contractors, engineering firms and developers. By visiting the KNX Experience Home these professionals can learn about the most current applications and test them in a realistic environment.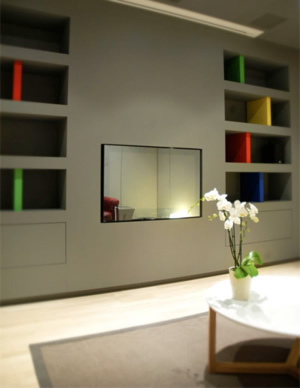 Of course it is also an ideal networking platform. One of the main objectives of the KNX Experience Home is to be a business-to-business space for all professionals from the above sectors to make new contacts and maintain and strengthen existing business contacts.
Finally, the home is a test platform. Because the KNX Experience Home is a realistic fully functional home, it is the ideal environment to assess the potential for integration of new products and to subject new products to a thorough field test. New products can easily be connected to the already extensive existing technical infrastructure and are tested on how they behave in everyday use. The KNX Experience Home is a realistic living environment and can thus serve as a reference for any existing or future installation.
Conclusion
The KNX Experience Home is not static, but constantly evolves as a multifunctional platform with the latest trends. The building and its infrastructure are extremely flexible and therefore 'Future Proof'.
Visits to the KNX Experience Home are by appointment only, although all partners can take their clients there. However, once a year we participate in a design event called A.track. This is an open weekend when the general public can visit the KNX Experience Home.
Equipment List
Ground floor:
KNX light switches from Gira, ABB, Basalte, Berker
Gira 19″ touchscreen
Gira door intercom
Nuvo multiroom audio
First floor:
Office
Lowell 19″ rack
NAD AV receiver
Telenet digital TV set top box
Nuvo multiroom, matrix, FM tuner, server
Key Digital HDMI matrix (UTP)
Home Cinema Genesis Technology
Small living room (home cinema)
Gira 19″ touchscreen
Gira KNX switch
NAD Blu-ray player
Infocus beamer
Dali in-ceiling speakers
Projecta 'tailor-made' in-ceiling screen
Second floor:
Bedroom
Silent Gliss roller blinds
Future Automation flatscreen lift system
Kef in-ceiling speakers
TAL lighting
Gira KNX switch
Gira 19″ touchscreen
Toilet
Duravit Sensowash by Starck
Tal lighting
Basalte Auro motion detector
Laundry room
Miele @Home appliances (washer, dryer)
Tal lighting
Basalte Auro motion detector
Boardroom
Silent Gliss roller blinds
Tal lighting
Basalte KNX switches
Amina invisible speakers
Third floor:
Living room
Tal lighting
Gira 19″ touch screen
KNX switch Gira
Screen Research in-ceiling screen
Infocus beamer
Bang & Olufsen flatscreen 55″ Beovision 11
Kef in-ceiling speakers
Silent Gliss roller blind
Kitchen
Tal lighting
Silent Gliss roller blinds
Kef in ceiling speakers
Kitchen Aid kitchen appliances, induction cooking fire, cooking hood, ovens
ABB KNX switch
Helgi Decreus is the Co-founder/Project Manager for the KNX Experience Home, a fully-functional show home for training, demonstrating, networking and testing KNX technology.