Casto Cañavate reveals details about the extensive new marketing tool kit that KNX Association has developed for KNX professionals.
Although KNX Association deals primarily with professionals, it sees a need to raise awareness about the benefits of smart home and building technology with the general public. As an association of manufacturing companies, and a certifier of KNX professionals, it is a challenge for us to reach consumers, but these are the customers of our professionals, so we decided to create a set of tools that professionals can use to convey to them the benefits of KNX solutions, thus helping us to expand our reach from B2B to B2B2C.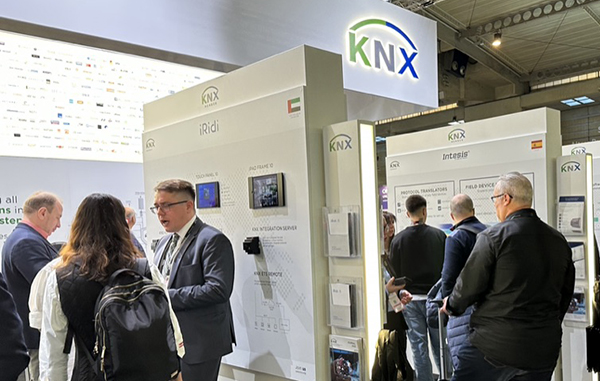 How the Marketing Tool Kit for KNX Professionals was developed
To create the Marketing Tool Kit for KNX Professionals, we worked together with a group of marketing people from our KNX Members, an external communications agency and a small group of professionals, who helped us understand what would be helpful, in terms of marketing materials, when they meet with end-customers. To fill this gap, we listed a series of useful elements (tools) to help them convey the right benefits to their customers and clarify any misconceptions.
Elements of the tool kit
Marketing Tool Kit for KNX Professionals provides a mix of handy tools – ranging from branded flyers to a video you can add to your website – facilitating communication with potential customers, whilst also encouraging your growth as a KNX installer:
· Leaflet – KNX in a nutshell, this is a printable A4 handout that gives a brief introduction to KNX and its benefits.
· Flyer – the KNX objection handling manual, a 13-page document with Q&A. Potential customers might have misconceptions about or reservations about KNX. In this handy manual, we've listed the most common objections along with effective counter arguments.
· Web content for professionals – content on KNX for homeowners ready to copy and paste to your website.
· Guide on embedding the KNX-branded video KNX professionals' websites – a professionally-edited video on the KNX smart home that can be used on your website too.
· Checklists – several checklists for professionals to use with their customers for project management, handover and increased security and privacy in KNX installations.
· Templates for social media use – elements that can be used in different social media highlighting the benefits of smart homes and KNX.
· Guidelines – offering guidance on how to use KNX content, materials, tools, resources, etc in the best way possible.
· And last but not least the introduction of the 'KNX inside' logo – a sticker to be used by KNX professionals in the distribution boards of any KNX Installation. Now, installers will be able to add their contact details as well as the KNX logo to the distribution board.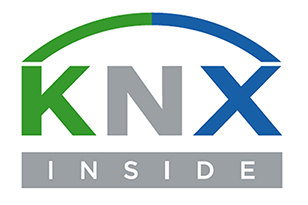 Other developments
In addition to the above tool, we are also working on delivering an evolution of the current Planning Guide tool for end-customers. This new version will be aimed at professionals to help them in creating a detailed offer. This tool is still in development, and is planned for delivery in 2024.
Conclusion
We believe that the Marketing Tool Kit will help the KNX professional in their work, assisting with better presentations clarifying typical questions customers might have about smart homes in general and KNX in particular. It will also help to improve the relationship between the professional and their customers, thanks to the rich and helpful information customers will now receive. Another positive effect is that it could help raise the quality of projects due to improved transparency between the professional and their customers, and ultimately it will increase general awareness of KNX thanks to the use of the new KNX logo in smart home projects.
The Marketing Tool Kit for KNX Professionals is currently available in English (translations will be made available from 2024) and can only be downloaded from the myKNX website. See ProKit.knx.org.
Casto Cañavate is the Marketing Manager for KNX Association.