As LED tape is now ubiquitous in new lighting schemes, Simon Buddle explains how combining it with the flexibility of KNX can lead to stunning effects that are more cost-effective than other solutions.
The slow transition to LED, I would say, is pretty much complete. I haven't seen an incandescent lamp installed in a new home for a very long time now. We've been through those initially painful years where the various new technologies were trying to catch up with each other. First, we saw the advent of the LED for home lighting, then lighting control manufacturers had to design and build new dimming actuators for the market.
Then we realised that not all LEDs dimmed well, or even at all in some cases. We've had years of lamps that flicker, and dimming that is not smooth but steps down, stage by stage, in what can only be described as dimming by staircase steps. And then those pesky lookalike filament LEDs came to town. Many with a minimum load so low, that even when the dimmers were off there was the faintest of glow from them.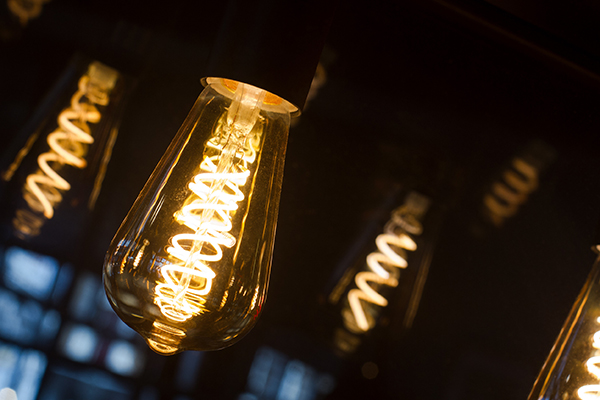 LED Tape
Certainly, one of the biggest changes I've witnessed over the last five years is the proliferation of LED tape in the home. Previously, the only way to light a large, coffered ceiling was to use neon or fluorescent tubes, neither of which gave off a particularly pleasing light when compared with the consistent warm yellow glow of the 12V halogen. And many times, we'd see colour discrepancies over time as the tubes slowly decayed.
LED tape, however, brings its own set of challenges which we talked about last year in my article 'Residential Lighting: the advantage of using KNX drivers for LEDs'. Drivers and power supplies have to be in the space, cable runs for 12V and 24V must be considered for voltage drop and with that comes the need to ensure the colour and luminosity.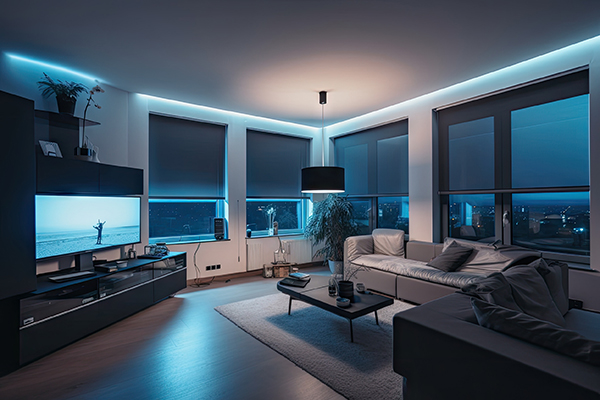 Colour changing
There are three areas where colour changing may be used in the home. Let's look at them:
Tuneable White
This works by having yellow LEDs and blue/white LEDs next to each other. So, by using two sets of LEDs along the length of a single tape, it is possible to mix the two colours. The principle of tuneable white is very straightforward. It does require a DT8 compatible KNX DALI actuator. These are known as DALI2.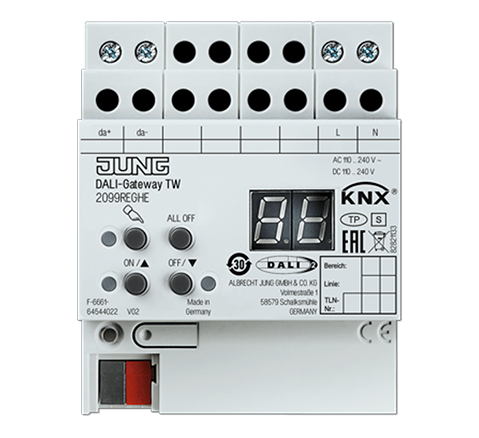 On a recent installation we completed, all of the LED tape was controlled from a single slider on the KNX user interface so that all of the tape in the house exactly matched in colour. The colour temperature of the tape can be changed from 2700K to 6500K very easily by the homeowner. One thing to look out for is the density of LEDs on the tape. The higher the density the less likely you are to see spotting on the tape.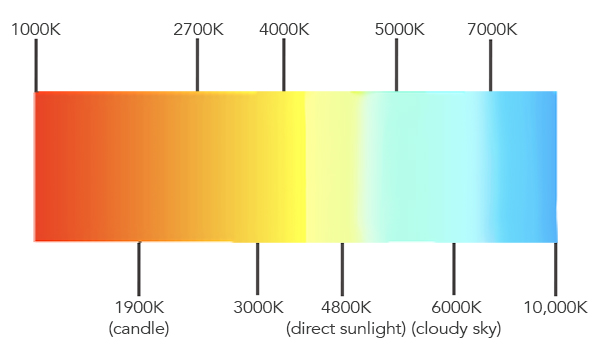 RGBW
Colour changing is so easy now in the KNX world, with products such as the Zennio Lumento that enables you to connect all four colours to a single driver. Oh, and they also do versions that can be configured for tuneable white or just four independent LED tapes. That is a great option when you'll need drivers anyway, so why not bring them straight into KNX and save that additional driver cost? Colour changing is one thing, but how about setting it to music?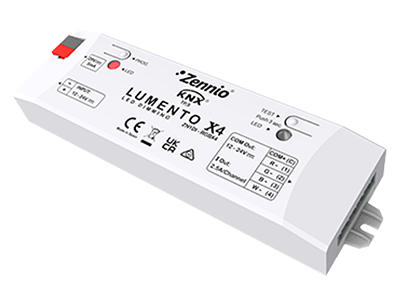 DMX
DMX512, as it is officially known, can do exactly that. What's the difference between RGBW and DMX? Well, fundamentally, nothing in terms of the LEDs, although there are some spectacular LED arrays for stage performance. DMX is really designed for the stage and theatre. The difference is in the speed of communications. A DMX controller can react at super-fast speed which means that it can change in time to the music being played. If you couple DMX with MIDI (Musical Instrument Digital Interface) you have the basics of instruments controlling lights. Hit a certain key on a synth and on comes a particular light. KNX can absolutely control a DMX setup, but if you want the LEDs to 'dance' in time to the music you'll need some sort of microphone or audio line input into the DMX to make that function work. That is worth a discussion with the client.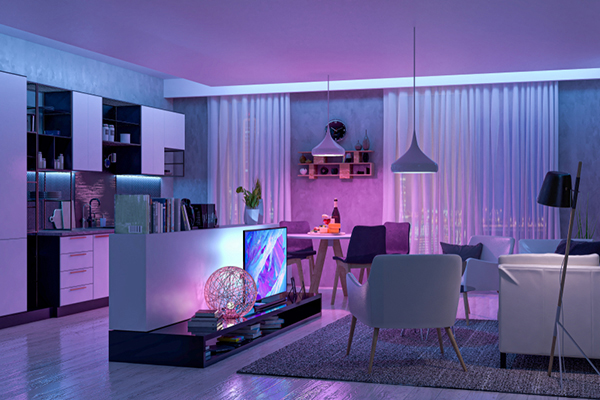 Conclusion
LED is pretty much a done deal for most homeowners, and colour changing can add something special to the home. One of the great joys of KNX is that it can interface with all types of worlds or technologies; we are not stuck with one manufacturer or communications protocol. We can talk to DMX, replace LED drivers with our own KNX versions which are far more intelligent and dim considerably better than most off-the-shelf drivers. And if that weren't enough, we can also easily integrate DT8 colour changing into the mix as well.
I don't know of any other system that can bring together all those diverse lighting technologies at anything close to the price of a KNX system. All it needs is a little bit of design time up front to discuss and agree the client's needs and we can create amazing lighting aesthetics for our customers.
Simon Buddle CEng MIET, is a consultant for Future Ready Homes, a specialist in BMS and ELV services system design.