Interra KNX Binary/Analog Input Module – 6 Channel makes your home smart.
KNX Binary Input is used to interface the contacts to KNX bus substructure such as push buttons, switches etc. to make them communicating devices. The thermostat feature can be utilised with an internal or external temperature.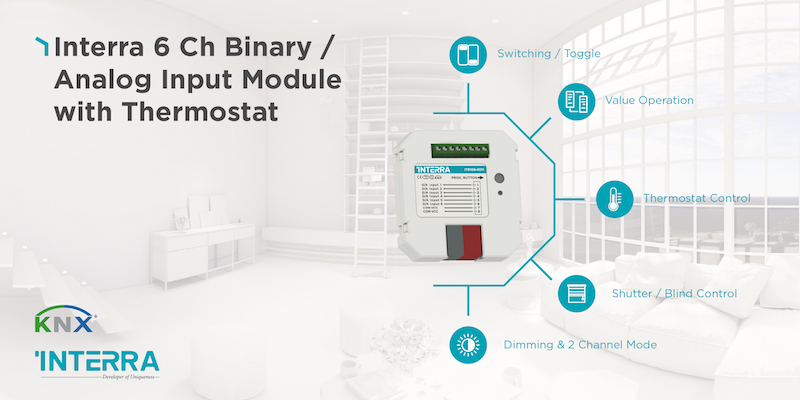 Connect switches, buttons, and more to your KNX system.
Configure with ETS5+ for versatile functions, from lighting control to thermostat management.
Control temperatures from 6 spots with 6 analog inputs, allowing control of 6 thermostats.
Configure channels digitally or analog.
With 3 logic blocks, each offering 5 object outputs like switches, dimming, scenes, and more you can make your home smarter.
Discover more now at:
interratechnology.com/product/knx-devices/knx-input-modules/knx-binary-analog-input-module-6-channel