The Future of Smart Buildings is shaped by iNode Logic Server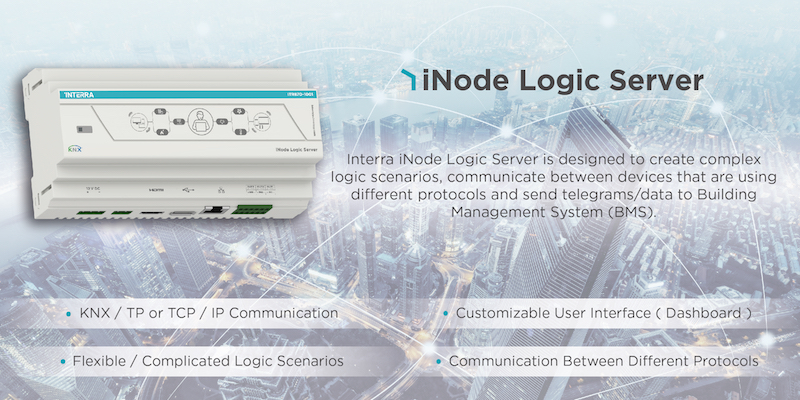 Interra, one of the leading companies in the smart building industry, added a new IoT Edge server called iNode Logic Server to its product range. It is designed to communicate with multiple protocols with the Node-RED-based drag-and-drop feature and it makes it possible to create smarter and more efficient buildings thanks to its ability to write comprehensive logic scenarios.
With iNode Logic Server, it is possible to create a personalized web-based user interface that can be mirrored on touch panels. One of its most important features of it is creating unlimited scenarios between different protocols quickly and easily with its node-based dynamic drag-and-drop editor. It's designed to meet the new generation's needs of many enterprises in the industry. This new IoT edge server reinforces Interra's goal of being a global technology leader.
iNode Logic Server is offered in KNX TP & TCP/IP and TCP/IP. While it supports up to 10,000 different data points, it also provides great convenience during use thanks to predefined nodes.
To get more information about the product, visit
interratechnology.com/product/interra-servers/inode-logic-server-knx-tp-tcp-ip