Yasmin Hashmi summarises the recent KNX RF Multi event that was hosted by KNX Association.
Hosted by KNX Association, the 'KNX RF Multi in action' event took place online and in-person at the Mövenpick Hotel Frankfurt City on 16 May 2023. The first half was aimed mainly at KNX professionals, whilst the second half was aimed mostly at KNX Members.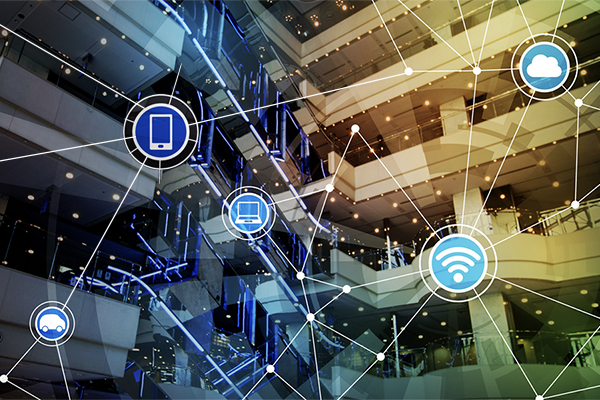 From KNX RF Easy Mode to KNX RF Multi S-Mode Slow Low Energy and beyond
The day kicked off with an overview by KNX Association CTO and CFO, Joost Demarest, of the evolution of KNX RF. Back in 2004, KNX RF was mainly aimed at the residential retrofit market. It evolved from the single-channel KNX RF Ready that offers easy installation requiring non-PC-based programming; to the ETS-configurable multichannel KNX RF Multi that has three RF fast channels for low latency devices and two RF slow channels for battery-powered devices; to the KNX RF Multi S-Mode Slow Low Energy (SLE) that offers multichannel with low-power consumption.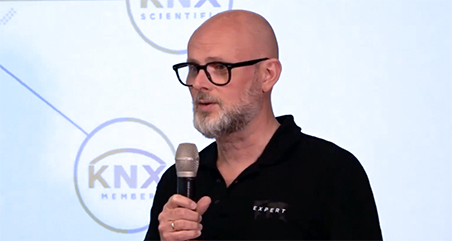 Examples of KNX RF Multi S-Mode products were given, followed by an overview of KNX RF in the KNX IoT IPv6 world (e.g. Thread wireless) using a KNX IoT router. A comparison was also given of KNX RF Multi S-Mode SLE with KNX IoT on Thread, Matter on Thread and Bluetooth Mesh in terms of performance, interoperability, development and more.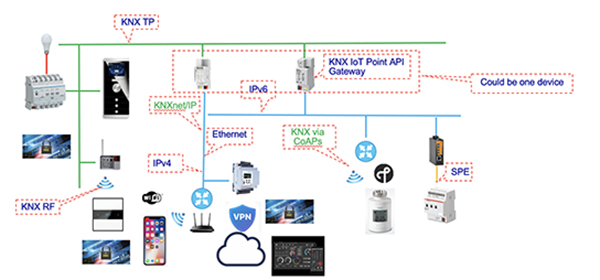 KNX RF in ETS
KNX Association ETS Product Manager, Michael Critchfield and ISE Senior Technology Consultant, Jan Kessler, gave a presentation of how segment couplers, KNX RF Ready and KNX RF Multi are handled in ETS.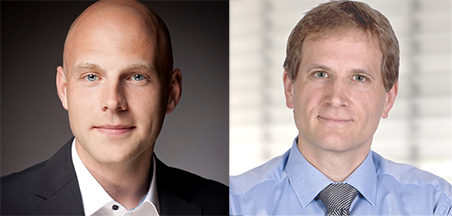 Practical demonstrations of ETS 6 covered extending an existing TP installation with an RF line, adding an RF Multi pushbutton, introducing an RF Multi segment coupler, adding an RF Multi actuator, using the security proxy, and integrating an RF Multi SLE heating valve. Among other things, the demonstrations showed how KNX RF Multi is compatible and interoperable with KNX RF Ready and maintains this interoperability. The presentation was rounded off with a Q&A session.

YouTube video of the presentations and Q&A can be found here
Deep dive into KNX RF Multi
After lunch there was an expert session aimed at KNX Members, run by ISE software engineers Tino Beilken and Jens Kamenik.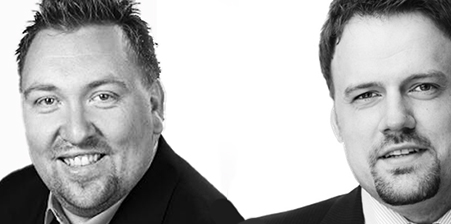 Named 'Deep dive into KNX RF Multi', the session covered KNX RF basics followed by a deep dive into KNX RF Multi including RF Multi reception, Fast Ack, Fast Ack error handling, Blacklist, RF Multi medium access, RF Multi transmitter, and Ready slow resender. The session then turned to low energy using KNX RF Multi SLE, including motivation, fine-tuning RF Multi and the introduction of a new preamble.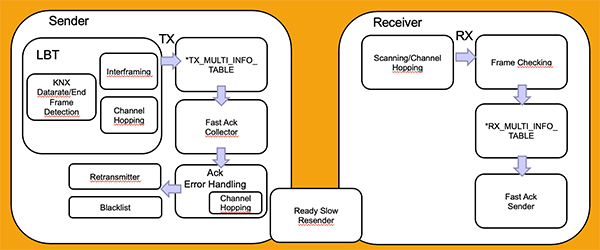 The day was rounded off with an expert Q & A session run by Joost Demarest, Jens Kamenik and Tino Beilken in which online and in-person questions were discussed.
YouTube video of the presentation and Q&A can be found here
Yasmin Hashmi is the Editor of KNXtoday magazine