The Interra KNX Sensor Series provides a unique combination of safety, efficiency, and comfort with the thinnest design in its class.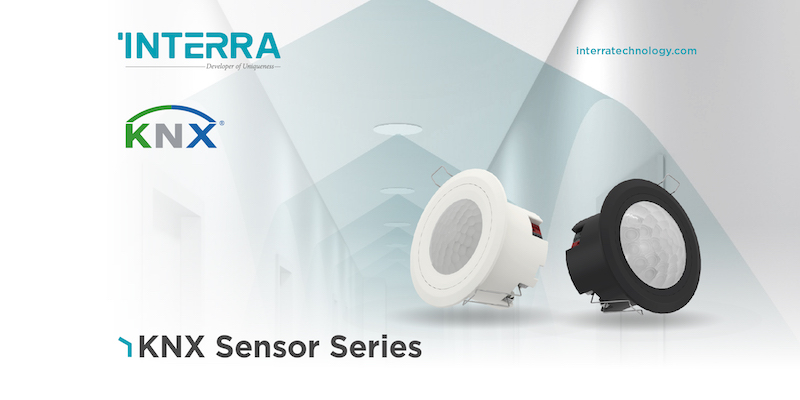 With the new Interra KNX Sensor series, functions like energy and lighting management, heating, and air conditioning in indoor spaces can be integrated into building automation systems in an innovative and reliable way.
Interra KNX Presence and Motion Sensors are multi-functional devices suitable for indoor usage with multiple-range detection capability from 11m to 48m and 2 colour options.
Discover more now at:
interratechnology.com/products/knx-devices/knx-sensor-series