KNXtoday wishes you all a happy 2023, and to prepare you for the new year ahead, a selection of KNX Executive Board members give their highlights of 2022, as well as their thoughts on the current challenges facing KNX and what we can expect in the near future.
Franz Kammerl, President, KNX Association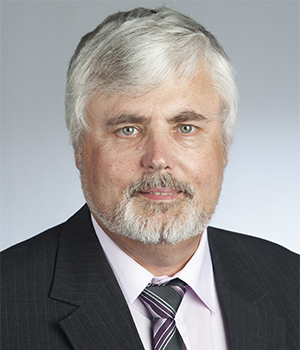 The KNX highlights of 2022 for me have been the finalisation of the KNX IoT process, the market release of the open source stack and last, but not least, the Light + Building fair which gave us the opportunity to talk directly with customers and members after such a long time of Covid lockdown. Never has it been so clear how broad the reach of KNX is, for all markets and applications.
In 2023 we will need a concerted marketing campaign on the benefits of KNX IoT and the open source offering, with particular focus on the energy management market as well as those areas that are not yet addressed by KNX. We need to explain the IoT concept and its environmental and sustainability credentials, and why, as the number one player, KNX can and will play a significant role in this area. This is all part of our continuing mission to always improve and maintain interoperability as a key asset of KNX.


Michael Möller, Managing Director, Voltus GmbH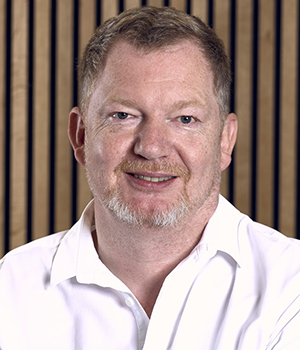 My absolute highlight of 2022 was the founding of the national group KNX Germany. After 32 years, it will now not just be manufacturers organised in the ZVEI (German Electrical and Electronic Manufacturers' Association) who will be working towards the future of KNX, but everyone who joins the newly-founded organisation.
The challenges facing KNX will be competition from the new Matter protocol from the leading IT companies when it arrives on the market. We need to adapt to this situation. Furthermore, energy management is very important if the world wants to change from fossil fuels to renewable energy. KNX has to prove that it is the best communication protocol for this field.
In 2023 we will concentrate on making the parameterisation of a KNX smart building faster and more convenient for ETS users, and we will see the first KNX energy management solutions coming to market. Given my highlight of 2022, obviously my personal advice to the KNX community is to support the KNX standard by joining your national group!


Alexander Burgbacher, Managing Director, Insta Gmb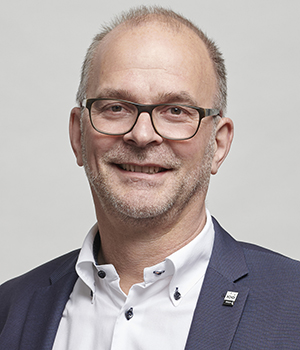 During 2022 we saw KNX Data Secure products become more and more essential for projects in the market, especially in commercial buildings, which confirmed to me that Insta is on the right track. From a strategic point of view, the foundation of the KNX Germany national group was a milestone.
In terms of challenges, it will be interesting to see how KNX Classic and KNX IoT are positioned in comparison to Matter. In a growing market with increased diversity, it is important to offer specifications as well as tools and innovative products that meet the needs of users and yet are always in line with the interworking requirements of the installed base.
In 2023, I expect to see KNX extend into new applications, especially those that increase energy efficiency. I also look forward to further support from ETS to help the customer easily exploit new features, without functional barriers. We are on the right track – the KNX market is still growing, so aim for the top, whatever your role in the KNX community!


Jean-Christophe Krieger, Global Marketing Director KNX Solutions, Schneider Electric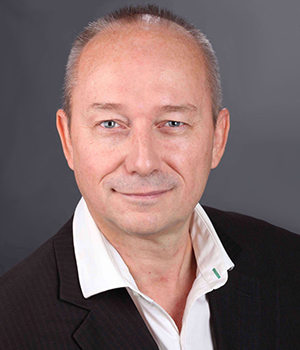 In 2022, my highlights were seeing KNX tackling three major future-proof trends, namely cyber security thanks to KNX Secure; openness to the non-KNX world thanks to KNX IoT; and energy management.
As for challenges, Matter is coming and will be positioned next to KNX, so KNX needs to keep ahead. In addition, ETS software needs to move to the next generation to make it even simpler to use.

In 2023, as a result of the EPBD (Energy Performance of Buildings Directive) for commercial buildings, as well as the continuing energy crisis, energy management is in sharp focus, and I see KNX playing a key role here. There will be plenty of business opportunities in the installed KNX base as well as in the specifications for new buildings. Alongside that, cybersecurity will become a must.



Dr.-Ing. Thomas Weinzierl, CEO, Weinzierl Engineering GmbH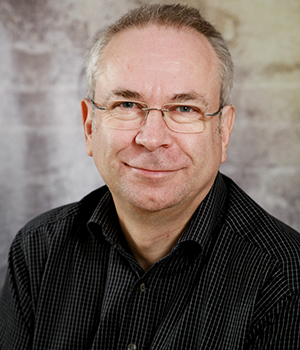 My KNX highlights of 2022 were to see KNX Secure make significant progress, with many new devices now on the market. Another was the transition from ETS5 to ETS6, which is definitely a step forward. There is still room for improvement in terms of efficiently commissioning a KNX installation, and the time required to set up an installation has to be reduced.
For 2023, I expect the KNX market to continue to grow, and for new markets, such as India, to emerge. My advice to the KNX community is to explore the new possibilities in KNX. For example, KNX RF offers many opportunities for flexible installations, and KNX Secure will be a must as security becomes a general requirement for new buildings in the near future.