Light + Building brought us many new user interfaces, and for those in the UK that were not able to travel to Germany, distributor Ivory Egg put on a dealer event, from which Simon Buddle gives his top picks.
The problem with engineers is that, typically, they are more interested in what is under the hood and how it works, rather than how it looks. We spend all our time building control panels, working out current draw and analysing fault logs – all important stuff and no doubt without which the systems are unlikely to perform at their best. But from the client's perspective, all that work is taken for granted – if you hire a company to install a KNX system, expertise and competence are a given. The client's interest lies in functionality and aesthetics.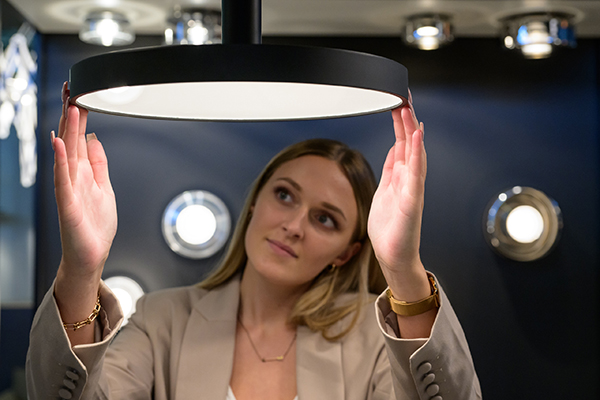 The user interface, in its many and varied forms, is the front-of-house device that the customer uses on a day-to-day basis. It could sit alongside contemporary furniture, in a country manor or any aesthetic in between. Every new user interface from a KNX manufacturer gives us installers the opportunity to better meet or match any customer's functional and aesthetic requirements, so, with the Light + Building show now fading in the rear-view mirror, it is worth a quick look at some of the new keypads and touchscreens on display for the first time. Here is my selection:
Jung
The Jung LS Touch is a great new product. It comprises a keypad-sized touchscreen with swipeable pages. For me, this is a fantastic addition to the KNX world. Using the same form factor, colour, and layout, it becomes easy to adapt the keypad for simple or complex operations whilst keeping the user experience consistent. It comes in huge choice of finishes and colours. One point to note is that it consumes 60mA of bus power per keypad. That will need some thought on larger installations, in order to be sure the total load is catered for.

Gira
Gira showed the latest innovations in RF keypads. These are battery-driven and can be retrofitted to any KNX system, or could be the basis for a new installation. Coupled with the new Gira One server it is easy to create a cost-effective smart home solution, with all programming carried out in the well-established Gira Project Assistant software, saving time and keeping costs to a minimum.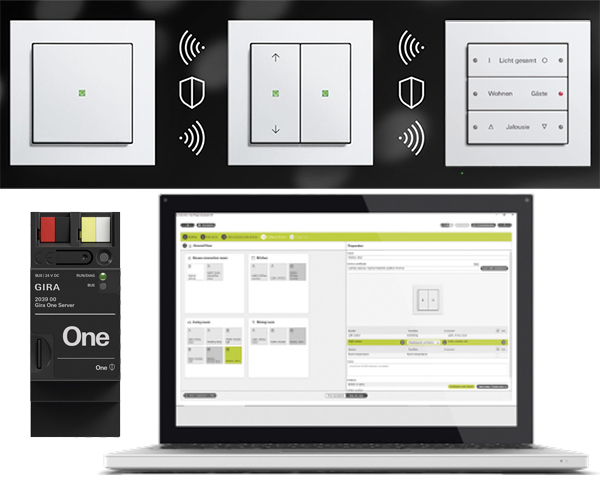 Although not a user interface, Gira showed the F1 SIP bridge too. This is primarily for use in multi dwellings where a centralised door entry phone system has to be connected to each apartment. The F1 bridge provides a secure connection between the landlord's LAN and the apartment's private LAN. It also carries KNX messages between the two segments, making it is easy to distribute information from, for example, a central weather station to all apartments. The Push Button Sensor 4 range of finishes and styles has also been expanded enormously.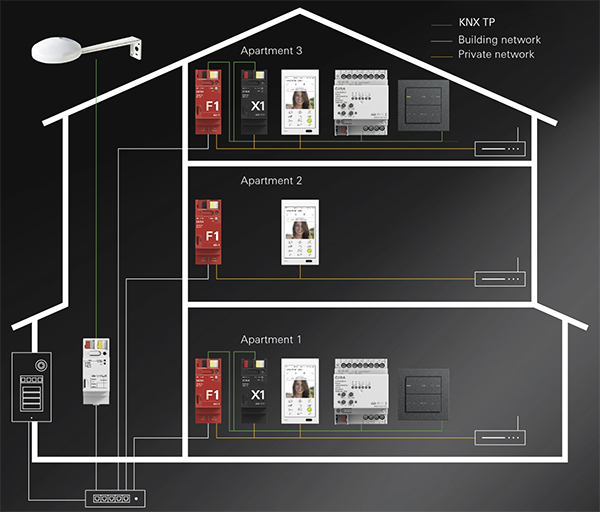 Faradite
A company I have been keeping a close eye on for the last two years is Faradite. This British-based manufacturer, whose first foray into the market was a set of very elegant contact-closure-only keypads, has produced its first native KNX product, a small PIR. Watch this space! I am sure we will be seeing more from them as they continue to work closely with Ivory Egg.
Zennio
Zennio have added the Tecla capacitive keypads and a new touchscreen, the Z28, due for release later this year. The Tecla keypad comes in one, two, four, and six button configurations and variety of colours.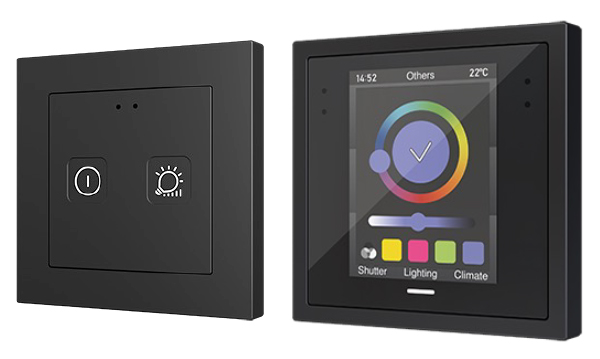 Conclusion
In the UK, the user interface had, for many years, been seen as the Achilles heel of a KNX system. However, with contemporary designs, broadening aesthetic horizons and, of course, the ability to mix and match keypads, this fell by the wayside some years ago. Now with the addition of yet another tranche of great-looking products, KNX is leaving its competition in its wake.
As much as we all love the engineering element of our job, for me, it remains clear that the user interface takes priority over the back-house panel full of actuators. If the keypad style and finish match the aesthetic of the home, and the functionality of the interface meets the customer's requirements, that is when we can honestly say that the KNX system has fulfilled both form and function – and that is every architect's dream.
Simon Buddle CEng MIET, is a consultant for Future Ready Homes, a specialist in BMS and ELV services system design.