Schneider Electric is releasing its brand new Wiser KNX app for residential installations! This first version allows end users to control their homes from anywhere, with a very attractive and intuitive UX/UI. The features included in this version cover lighting and shutters, heating and cooling, advanced scheduling, moments creation and notifications.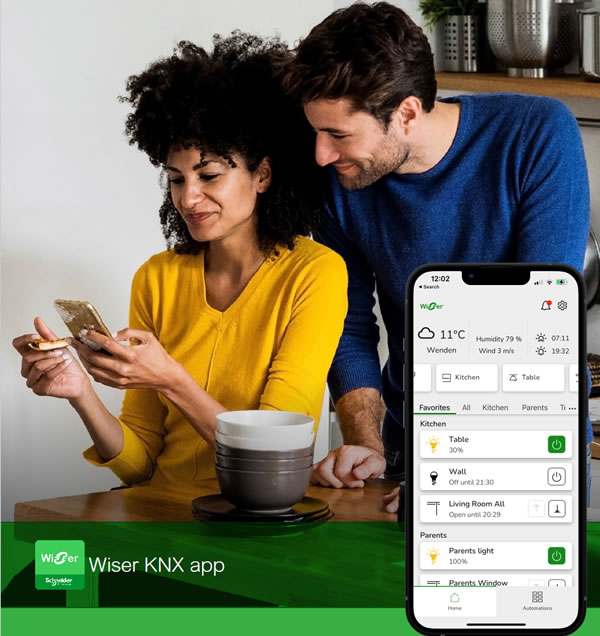 This first release of the Wiser KNX app is synchronized with the release (v1.7.5) of eConfigure, a graphical KNX commissioning software, and the release (v2.8.0) of the Wiser for KNX IoT Controller. Installers and systems integrators will be able to design, configure, set up, and commission full KNX systems in just a few steps, and deliver the result to their end customers in the Wiser KNX app.
Deliver the full smart home experience with Wiser KNX. And this is just the beginning.