KNX Secure System range from Schneider Electric. Versatile and compatible with other devices, SpaceLogic KNX routers, interfaces, and couplers are compact, making the installation quick and easy, and giving to specifiers and customers, a much-needed peace of mind.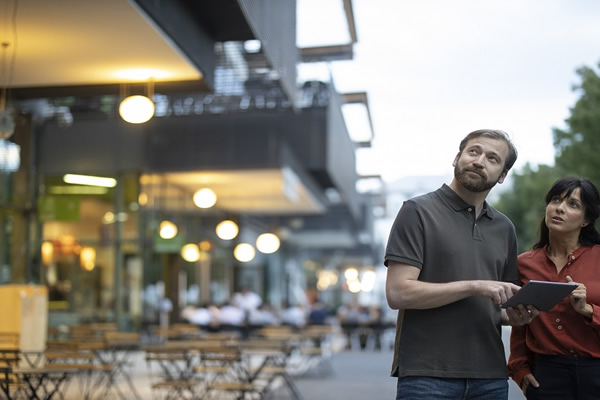 Smart and secure
Security is a growing concern for all users. To protect them against the increasing risk of a potential security breach, the SpaceLogic KNX IP Secure product range provides system integrators and specifiers with a versatile solution to transform each installation into a more secure home or building.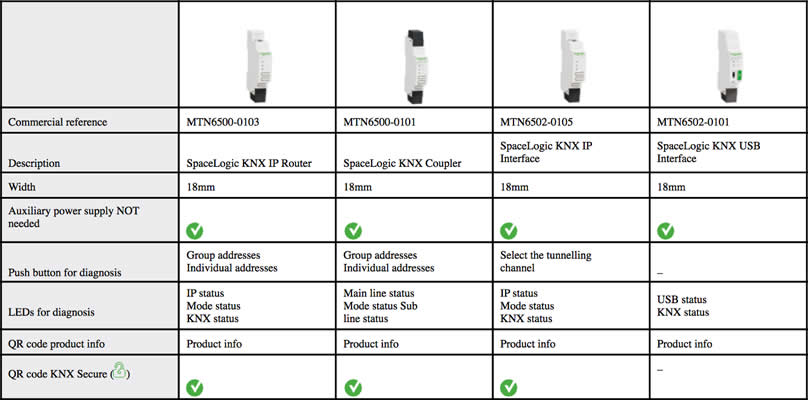 Technical information
Optimization
Compact housing
No auxiliary power supplies
Compatible with IP switches
Easy installation
Performance
Low-energy usage
Cost-efficient
Less environmental impact
Security
Highest encryption standards ISO/IEC18033-3, AES 128, KNX protocol
KNX Secure ready
Padlock logo on the product indicates full KNX security support
Raising security standards in every arena
The KNX Secure System range allows separate buildings to communicate securely via KNX IP Secure Systems and routers. In line with the specifications defined and promoted by the KNX Association, KNX uses the highest authentication and encryption standards to increase security.
By connecting a KNX IP Secure router directly to the Ethernet backbone, you deliver the ultimate privacy and high environmental standards users both expect and require.
For more information visit:
www.se.com/ww/en/work/products/product-launch/knx-home-automation-system/#Resources