By Paul Foulkes, Theben and KNX UK.
Not having to worry whether your technology is functioning as it should, whether it be your car starting, the fridge running or the boiler supplying heat and hot water, engenders a sense of security. If these functions are interrupted or fail to happen, the consequences can be challenging, possibly dangerous, and maybe even fatal. In aircraft, there are multiple redundant control systems with failsafes, but for building automation systems, that isn't cost-effective – especially not in the residential market. For buildings, the technology must be able to withstand challenging installation conditions and be capable of supporting constant high levels of usage.
In an age when no building owner can risk having their control systems compromised, it is vital to maintain security and reduce the risk of infiltration from local up to sophisticated DNS-type IP attacks. This all means that systems installed in buildings should be dependable, robust and secure, as well as upgradable when it makes sense to do so. Commercial installations are high-cost and are organised to assess and mitigate these risks. At residential level however, the way that building automation is carried out is very different.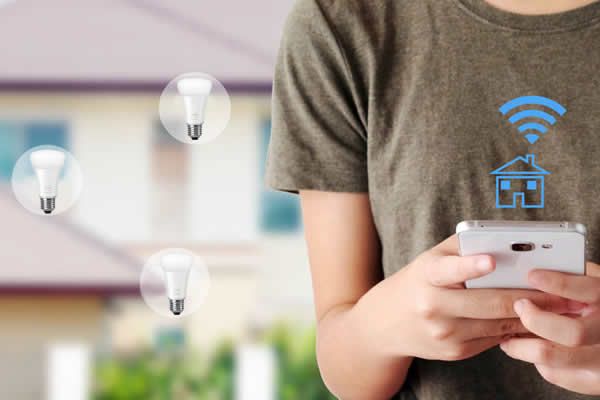 Withdrawing support for consumer smart home products
For the home, there is a reliance on Internet and Wi-Fi-based products. The evolving nature of this market can become further complicated by ever-changing Wi-Fi standards, the promise of ever faster mobile networks that will displace the home Wi-Fi network, and a lack a standardisation. Updates and upgrades are commonplace, but this can have its downside too. Eventually the hardware is no longer capable of running the new software and becomes obsolete.
Security has been cited by consumer-based smart home product manufacturers as the reason to remove some systems from the market. Unfortunately, as some are cloud-based, all functionality can be lost. The paying consumer is left with non-functioning hardware and having to pay again for a solution. This can leave a bitter taste.
For example, the Osram LIGHTIFY cloud servers will be switched off on 31 August 2021. After this, the LIGHTIFY service and support will be discontinued. Meanwhile, after 30 April 2020 no software updates will be made available for the Philips Hue Bridge v1 and compatibility with its online services, including Google Assistant and Alexa, will be terminated. Philips recommends that customers upgrade to the v2 model of the Hue Bridge rather than continue using the limited functionality of the v1.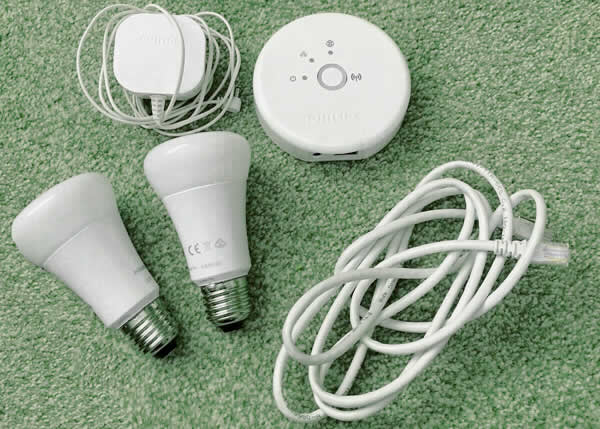 There is also the question of reliability of the Internet, specifically the Wi-Fi router. Often it is unsecure, sometimes it is very low quality. In the case of cloud-based solutions that pass through the Wi-Fi router, there is the constant question of information security. Even if the network is secure, what is the owner of the cloud service doing with your details?
Considerations before purchasing a building automation solution
The choice of system must be secure, cost-effective and have an acceptable lifetime. Being backwardly-compatible and fully future-proofed brings further advantages. It must be capable of dealing with the complex energy management requirements that will come with microgrid and vehicle to grid (#V2G) connectivity and multiple-tariff energy supply.
The solution should be upgradeable, for both the contractor and the consumer. If you want additions such as voice control, it should be the system of your choice and it should be as an additional 'layer' of functionality. That additional layer could be, for instance, a simple door lock or voice control. That voice control could be for your convenience, such as calling up a lighting scene when you are entertaining, or it could be part of a support system to enable someone with disabilities to interact with their house, as in assistive technology.
Housing developers should offer a solution that is fully-installed and fully-functioning from the outset. The system should be something that offers the end-customer choice and for which they can easily find support.
Trusting in the future
The construction industry is embracing Modern Methods of Construction (#MMC) by employing offsite modular buildings. This ensures that each building module remains flexible and can be cabled in the factory, thus reducing the onsite wiring time. In order for the occupant to have the best assurance of longevity for their smart home technology, in addition to the previously-mentioned requirements of robustness, dependability and security, the installed solution should offer choice, be flexible and be openly compatible with multiple other vendor systems and solutions.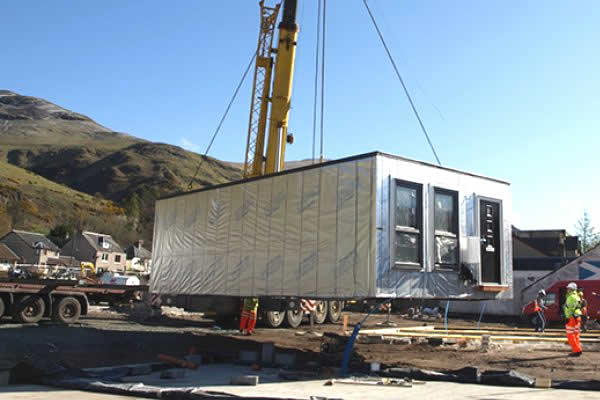 KNX is the safe choice
Having KNX at the core of any building satisfies all of these requirements. A KNX solution gives full control to the user, and flexibility to the contractor. There is no cloud dependency, no monthly fees and your information is safe. It is not dependent on Wi-Fi and does not risk obsolescence because it has to keep up with constantly-changing technology. KNX is backwardly-compatible, robust and simple to install, making it the ideal choice for all building typologies and construction methods.
KNX is the proven solution supported by almost 500 manufacturers with thousands of compatible products, and worldwide support from thousands of certified KNX professionals. It is the global standard for building automation.
Paul Foulkes MSc MIET is the KNX Business Manager for Theben UK, and the President of KNX UK.