By Mark Warburton, Ivory Egg.
With everything going on around the world, it is really inspiring to see the way people and communities are working together to support each other and those that are less able or fortunate. Even seeing how businesses are reacting is a source of positivity, with a huge number of companies and industry partners offering online training, new content and even making previously-restricted material available for all to access.
With Light + Building (L+B) having been postponed, a decision that must have been difficult at the time but now completely justified, it's great that most manufacturers have decided to release products as planned, just without the same fanfare. I have no doubt that this will be rectified when L+B eventually goes ahead, however, as with most things these days, perhaps the challenging times we are in will genuinely force us to reassess the best way to move forward. Do we really need to travel all of the world attending trade shows and meetings with the obvious impact on the environment? We are all being forced to adapt to a more digital world, so perhaps this really is the digital revolution!
Nonetheless, there is still lots to talk about, and although most manufacturers have recently released numerous new products, I have decided to pick a few key highlights that are of particular interest.
ABB Roomtouch
Introducing a new level of control and design, the ABB Roomtouch has a super slim 11mm design and can be mounted horizontally or vertically. The interface can be changed from black to white either manually or based on ambient light, and with its swipe-based control, it's an intuitive control point. Featuring an integrated room temperature controller, binary inputs and programmed via ETS, it can even control Sonos. Available from September.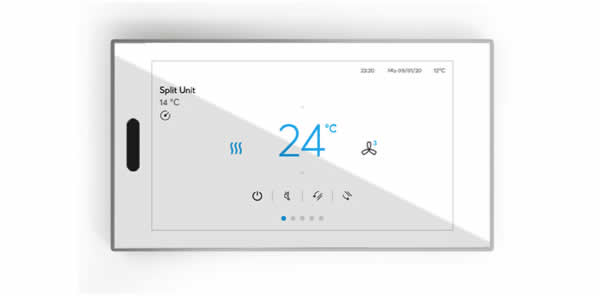 Basalte Core mini and Miro remote
Due for release later in the year, the Basalte Core mini server brings the usual high standard of user interface for which Basalte is well known, but in a much smaller hardware package. Supporting both the Basalte app and the Basalte Ellie wall controller, it is perfectly suited to smaller KNX projects where the full Basalte Core server and music solution isn't required. However, it still offers full control over AV devices and when paired with the new Miro remote, it makes for a very interesting control solution.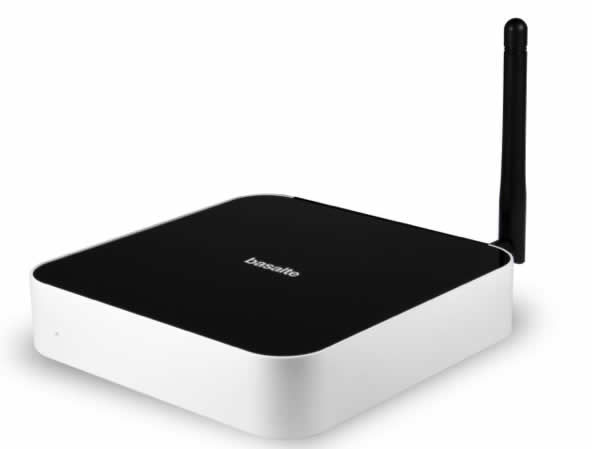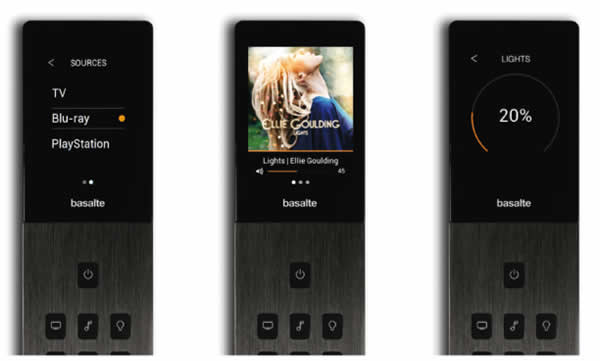 Gira Pushbutton Sensor 4
The Gira KNX Pushbutton 3 range has established itself as one of the iconic KNX keypad styles, however Gira has decided to take another step forward in terms of aesthetics and controllability. With its elegant, minimalist surface, the Pushbutton Sensor 4 conceals its intelligence with an integrated temperature and humidity sensor. Available immediately in 2-, 4-, 6- and 8-button versions, in a range of finishes, and an inscribable and multicolour LED indicator, this keypad is jammed-packed with functionality.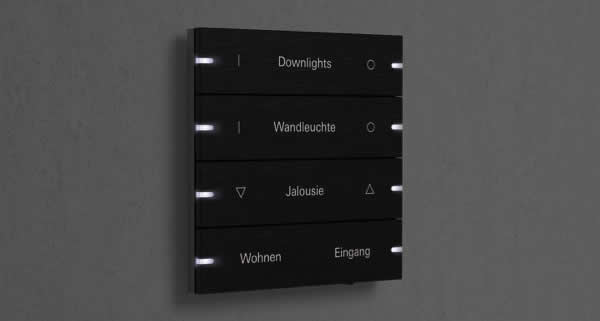 Jung switching actuators
After many years in service, Jung has given its actuator line-up a complete overhaul. With reduced size and some innovative logic and programming functions, not to mention support for KNX Data Secure, these actuators could quickly become a staple device on KNX projects. Available in June 2020.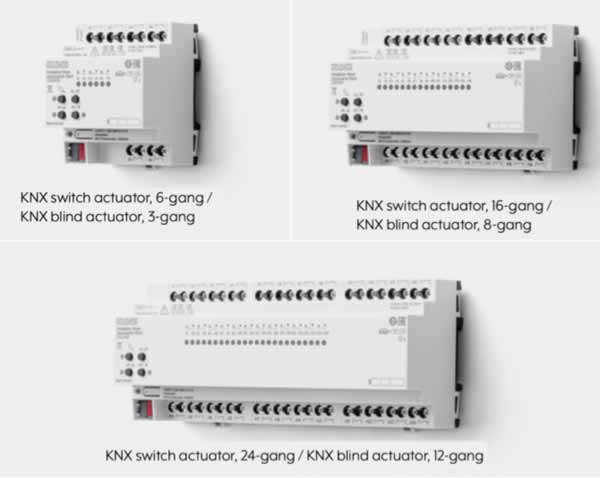 Theben iON KNX keypads
Theben has slowly been extending its KNX solution over the years and now has one of the final pieces needed for an end-to-end solution, namely keypads. With a clear focus on price and functionality, the iON range is made up of a 2-button and 4-button keypad along with a room controller with 20 parameterisable functions. Already available, the iON range is also available for the KNX-based LUXORliving system.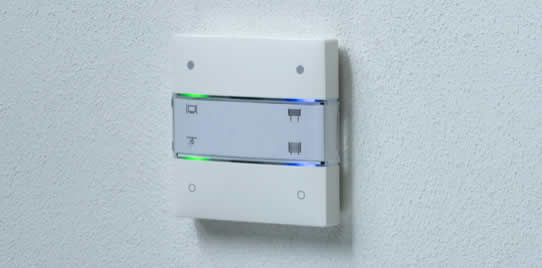 Weinzierl Blue IO 550 LED dimmers
Initially launched at ISE (which feels like a very long time ago!) Weinzierl has extended its product range to include control of LED strips. Multiple versions of the Blue IO 550 dimmer are planned, including 4-channel constant-current and constant-voltage models with control via a KNX TP version, a KNX RF version and a very interesting KNX IP version which powers the LED strips using PoE.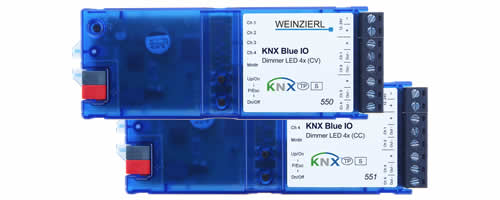 Conclusion
With every country having different responses to COVID-19, one of the strengths of KNX is really coming to the fore. With so many manufacturers distributed around the world, and lots of interchangeable products, we have been able to continue to supply those customers who are still working. And for those that aren't, this is a great opportunity to keep yourself informed and updated on industry news, so that when we do return to some normality, you are in the best position possible to deliver great solutions to your customers.
Mark Warburton is the Technical Director of Ivory Egg (UK) Ltd, a supplier of leading KNX products and provider of KNX training courses.