By Yasmin Hashmi, KNXtoday.
Integrated Systems Europe is the world's largest event for audiovisual and systems integration. Held at the RAI in Amsterdam, 5-8 February, the show filled 15 halls with 1,301 exhibitors, 225 of which were companies exhibiting at ISE for the first time. At 81,268, visitor numbers also broke records, with 32 per cent of the overall figure attending for the first time. KNX Association had a big push at this year's ISE. The KNX logo could be seen all around the RAI, helped by the fact the KNX Association was the ISE Presenting Show Partner.

In this two-part show report, KNXtoday brings you some of the highlights of the show in terms of KNX technology and developments. Part 1 focuses on AV, servers and gateways, and Part 2 looks at KNX IoT, KNX Secure, HVAC, switches and sensors.

AV integration
Control 4 was making a big splash with KNX as a native part of the Control4 ecosystem. The Control4 KNX Network driver, supported in the latest Control4 OS, natively connects to KNX devices within the home without requiring a third-party gateway. This support for KNX enables interoperability with the entire Control4 ecosystem, including support for Amazon Alexa voice control, where available, and nearly 13,000 other connected products. In addition to a range of KNX switches, actuators and modules, Control4 now has native import capabilities for popular keypads, including Basalte, CJC Systems, Ekinex, Gira, Jung, Tense, and Vitrium. The new Control4 KNX line can be programmed using existing ETS tools, and also includes an automatic import into a Control4 project. Control4 also has a KNX training facility in Frankfurt that is run in English and German.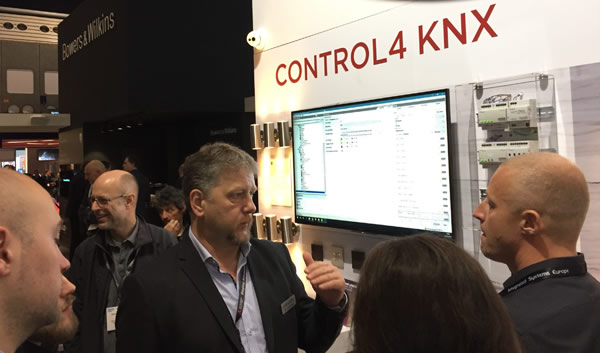 Basalte announced the availability of its new KNX visualisation, Basalte Home. This combines a stylish user interface with functions including multiroom audio, light and shade control, HVAC, cameras and more using the Basalte Home app, the Basalte Sentido switch, the upcoming Ellie touchpanel. At its heart is the Basalte Core server which also supports native integration of third-party solutions such as Philips Hue, door phones, AV equipment and more. Basalte Core is configured using Basalte Studio software that is designed to significantly reduce the complexity and programming time for KNX systems, whether large or small.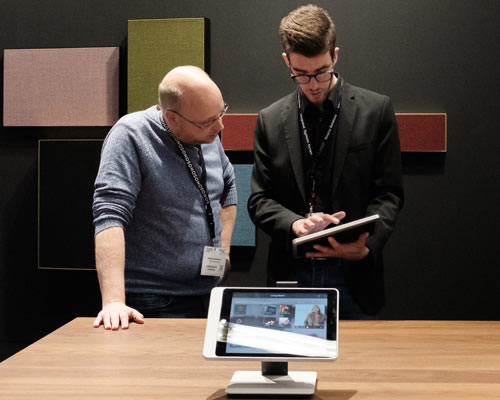 Servers and gateways
HDL was promoting the Intellicenter server and gateway that allows KNX systems to be integrated with over 60 third-party technologies including Sonos, Nest, Philips Hue, Amazon Alexa, Google Home, ModBus Buspro, Samsung SmartHome, IP cameras, SIP intercoms and more. In addition, as a server, it allows system configurations to be saved and run locally, and can operate as a KNX IP router, controlled by a single app from anywhere in the world. HDL also had a range of KNX switches and touchpanels on show, in various colours, styles and international standards.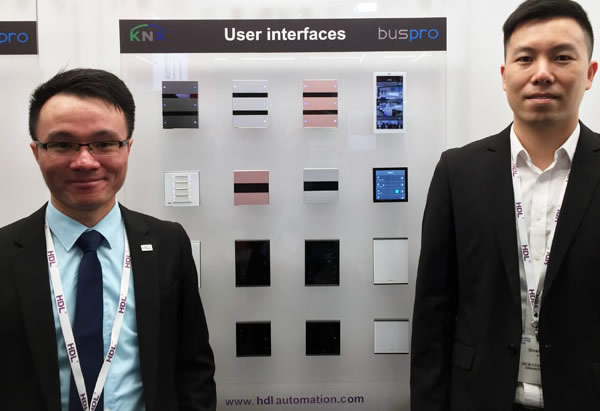 New features making their debut at ISE for the Jung Smart Visu server were native integration with Sonos, Philips Hue and Amazon Alexa. Jung had an impressive demo room that was all based on KNX, where the Smart Visu server was used to control various elements of the room, including scenes for party time and leaving home.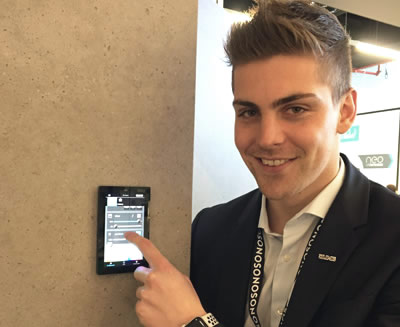 Not to be confused with the show, ISE, inventor of the remote access gateway formerly called 'ise smart connect KNX Secure', has renamed the product 'ise smart connect KNX Remote Access' so that it is not confused with KNX Secure, although it does use encryption. Indeed ISE has a number of gateways for products from Sonos, Philips Hue, Loewe, Vaillant, and Viega, as well as a programmable KNX gateway. The company also offers a KNX plug-in for networking products by Axis Communications.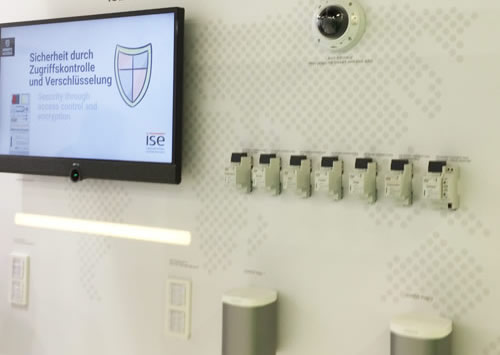 Alongside the Gira HomeServer that connects a KNX system to the computer network and the Internet, Gira was showing the Gira X1 server which can now also directly control the Sonos audio system. It can do this using Amazon Alexa voice control, or using a mobile device via an app, or using touch and gestures via the Gira G1.
Besides its function as a KNX room operating device, the Gira G1 itself can also act as a Gira X1 client, Gira eNet SMART HOME client, Gira HomeServer client or link up with the Gira Alarm Connect security system. When combined with the Gira DCS IP gateway and a door video station, the Gira G1 can also be used as a home station.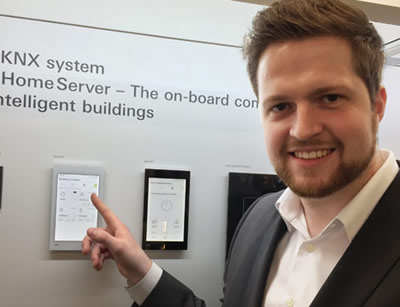 Zipato was showing a complete home/office control system that integrates a wide range of protocols. It comprises various software modules and the Zipabox automation controller that includes a main module, and various modules for power and backup, KNX, ZigBee, 433MHz devices, EnOcean, security, etc. The software can be customised in terms of scenes and schedules, various sensors can be grouped to avoid false alarms, and cameras around the building can be monitored remotely. The company was also debuting the Zipatile2 panel that features various sensors, a microphone and an IP camera.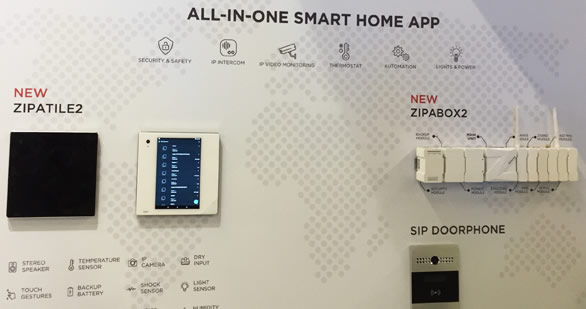 NETxAutomation was showing the NETx BMS Platform that was released in October 2018 as a successor to the NETx BMS Server 2.0. The NETx BMS platform is designed to combine management, control and visualisation in one system. Based on open and standardised protocols and technologies, it provides a multi-protocol gateway, visualisation, alarm management, trending, scheduler and logic engine. It also includes a new web-based management interface called the Web Manager, and has optional modules for lighting/DALI management and automatic shade control.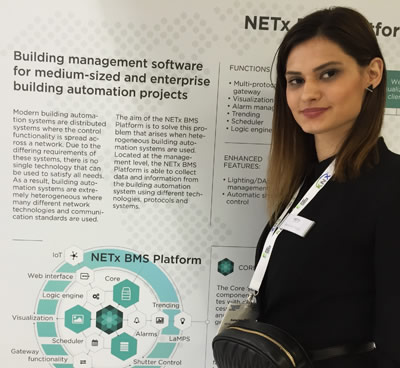 Divus was showing a range of products including the entry-level KNX IQ touchpanel through which the entire visualisation of an apartment can be displayed and controlled. Also on show were the Circle small intercom system, the Touchzone that combines the functions of a smartphone with building security functions, the Heartbeat PoE+ enabled managed switch for secure network management, and the KNX Server for web-based visualisation.

New for the ComfortClick bOS visualisation, control and automation system is support for BACnet and Google Assistant. These join KNX, Z-Wave, ModBus, Amazon Alexa, Sonos, Philips Hue and many others, as supported protocols. Elsewhere on the stand was the ComfortClick JIGSAW KNX controller, which also includes a bOS licence, and is designed for apartments and small-to-average residences, and the Dozer Android wall panel with customisable frame. The company was also keen to demonstrate the community aspect of its website, where professionals are encouraged to publish their own experiences of integrating with various protocols and applications.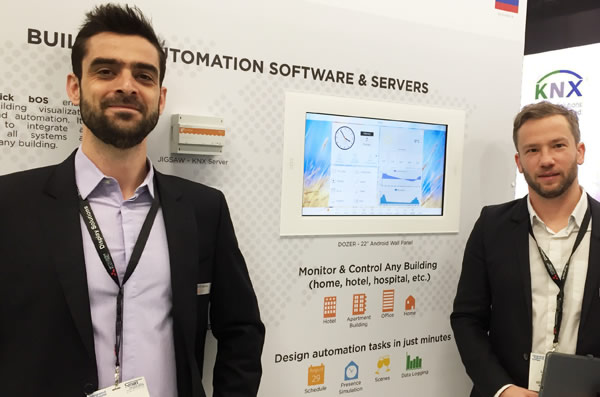 Home control specialist and ISE veteran of many years, Nortek, was showing its own facial and voice recognition software for the ELAN home comfort, entertainment and security system, and was keen to reach out to the world of KNX. As ELAN Product Manager, Tom McKeon, put it, "KNX is ever-growing in popularity and is extremely important to ELAN and our customers. In 2019, ELAN is recommitting to KNX, with KNXnet/IP support and gateway support. We also plan to evolve our current KNX driver to meet the needs of our installers around the globe."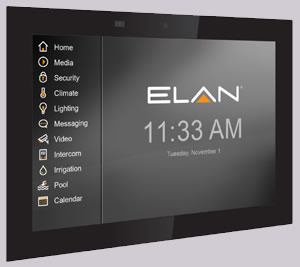 Conclusion
ISE is the largest showcase for professional AV installations and systems integration, and with growing AV capabilities, KNX is gaining a lot of attention. Whilst it has to compete with some well-established proprietary brands, it has the huge advantage of being a worldwide standard, with all of the benefits this brings to the building owner, systems designer and end-user. With growing efforts by traditional home control/entertainment companies such as Control4 and Nortek to embrace KNX, it is obvious that KNX is fast-becoming the 'go to' backbone for automation projects that include AV.
In Part 2 of this show report, we look at KNX IoT, KNX Secure, HVAC, switches and sensors.