Iddero has just announced the launch of the new HC3KNX with 7″ capacitive multitouch display. Available in two different series: GLASS (full glass front) and CLASSIC (interchangeable front frames). The HC3KNX keeps all the functionality that users loved from previous models, but has been completely redesigned from scratch for maximum performance and flexibility, and offers an user experience that is second to none.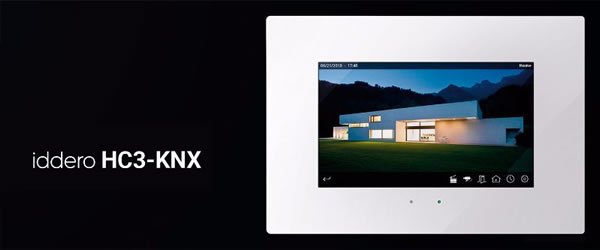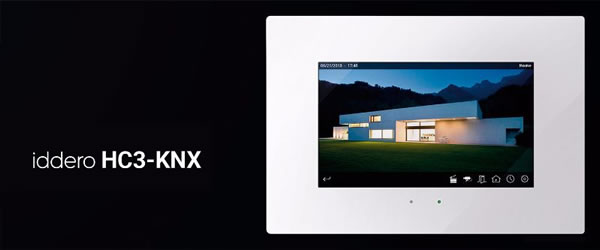 Here are some of the main product highlights:
• Up to 512 configurable pages (more than 4000 functions), graphical navigation through maps and zones, a wide range of widgets, configurable background images, touch gestures, and much more.
• Batteries included: Time schedules, user-editable scenes, alarm monitoring, presence simulation, notifications, logic and arithmetic functions, multiple integrated thermostats…
• Remote access from smartphones, tablets, or PCs through the idderocloud service.
• Doubles as an indoor monitor for SIP video door phones (includes direct support for IP door stations from major door phone manufacturers). The audio and video subsystems have been redesigned completely for the best audio and image quality.
• Four multi-function inputs, individually configurable as binary or temperature probe inputs
The HC3KNX is available immediately. More functions and improvements are currently under development, and will be added over the next few months.