By Mark Warburton, Ivory Egg.
Christmas is all about creating a scene. Be it a nativity scene, a beautifully-set dining room table or falling out with your family over that ill-advised game of Monopoly! Lighting scenes are one of the simplistic ways to set the right atmosphere, and as per the Lighting Scenes using ETS article by Simon Buddle, it's a fairly straightforward process when using a KNX control system and the ETS programming software.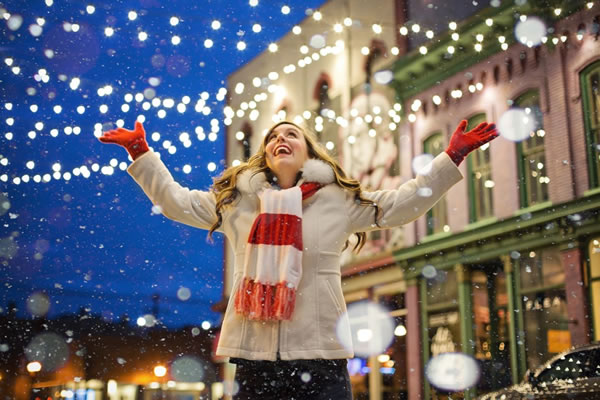 But how do you achieve this when you also want a movement detector in the room? If you only have one circuit of light, it's fairly straightforward, but in a room with multiple circuits, it can be a lot more complicated. This could be in a bathroom where you would like a different scene to be recalled based on the time of day, or a living area with a motion detector to set a functional scene, and a keypad to select different scenes and disable the PIR.
Let's have a look at a couple of different approaches and methods.
Keypad recalling scenes
The first scenario is to have the lights switching with a standard on/off command, but the detector disabled when a scene is recalled from a keypad. Most detectors only have a 1-bit object for the blocking or disable function, which makes it difficult to integrate into standard KNX scenes. The solution is to use an external scene controller and have the 1-bit blocking object as one of the channels. Alternatively, you can use some logic that reads the scene value and then triggers the blocking object, but both of these solutions require additional products and have potential for complication.
Theben is one manufacturer that allows for this functionality natively on some of its new detectors, such as the theRonda S360 KNX flat. The blocking object can have a scene table where you are able to define the action required for each scene value.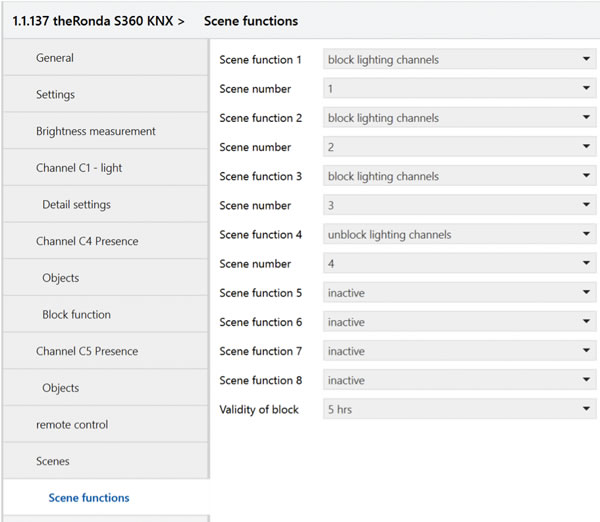 Detector recalling scenes
Another approach is to have the detector recalling a scene, based on movement, which is needed for rooms with multiple circuits. The Basalte Auro detector is one that provides this functionality and as it also has a day/night object, it is possible to recall different scenes based on the time of day. This is ideal for creating low-level pathway lighting during the small hours when we have a different sensitivity to light.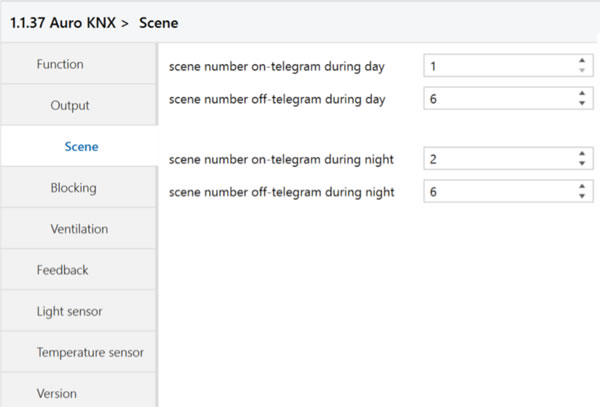 It is also possible to define a separate action at the end of movement so that a scene can be used for 'on' and a 1-bit object used for the 'off' command. This makes programming super simple.
But what if you want to have a keypad and the detector recalling scenes?
Keypad and detector recalling scenes
Whilst the Auro doesn't provide scene control of the blocking object like the Theben theRonda does, the Basalte Sentido keypads offer a neat solution. When the buttons are configured as scenes, an additional 1-bit blocking object is available for each scene with the polarity able to be set in the parameters.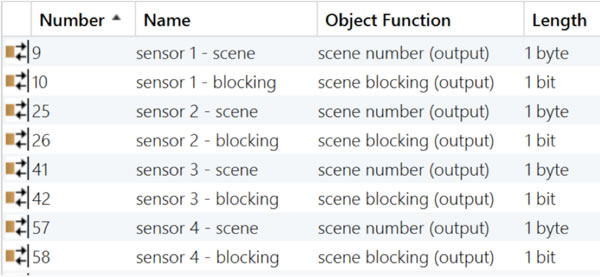 This would work with any detector, but when paired with the Basalte Auro detector, you have the ideal combination of both scene recall from the detector and blocking based on the received scene objects.
There is, however, one product that offers full scene integration using just the logic in the detector. MDT Presence Detector is available in several versions, and can have scene objects on motion detection, day/night functions and the option to block the detector when up to 8 scenes are received, making it one of the most functionally-rich detectors for scene integration.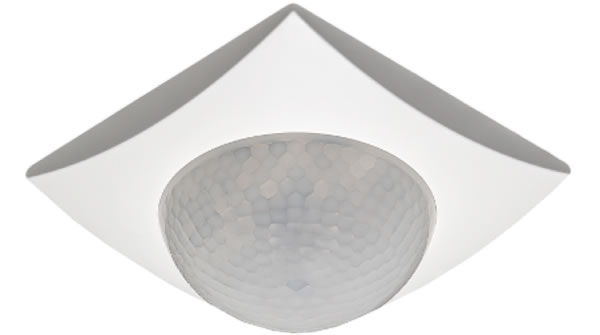 Conclusion
Unsurprisingly, detector functionality varies dramatically between KNX manufacturers, and in some cases, even between detectors from the same manufacturer. There are also major differences in the look and style of different detectors. In some installations, a large detector can be used which brings the benefits of larger detection areas but often, particularly in high-end residential, where the detector has to be as unobtrusive as possible, these detectors may prove an aesthetic challenge.
The best advice is to always check the options before you specify a product, or get in touch with a distributor who can offer a range of options and understands the differences. That way you can be sure to create the best scene!
Mark Warburton is the Technical Director of Ivory Egg (UK) Ltd, a supplier of leading KNX products and provider of KNX training courses.