My KNX Store, a specialist arm of Park Electrical Distributors, is offering its customers the Gira X1 promotion kit.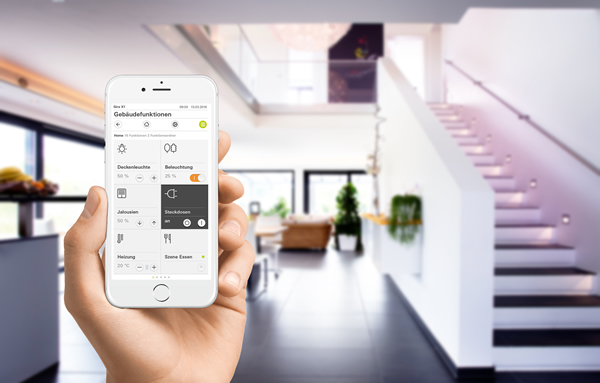 Aimed at the smart home market, the Gira X1, is a robust, professional automation app that is convenient and easy to use. It offers a user-friendly interface which perfectly visualises the KNX installation of a single-family home.
With switching of lights on, off and dimming, raising and lowering blinds and optimising home temperature settings all across a building, the Gira X1 app offers the ability to make even more energy savings.
Paul Kinghorn, general manager, KNX Building Technologies, said, "We recognise the huge potential in offering the Gira X1 app as we continue to highlight the importance of professional smart homes. As one of only a few providers of Gira KNX in the UK, the app is one of the most cost-effective products for intelligent building-technology, whilst offering greater convenience and security due to intelligent networking. The app has the functionality to be able to easily add on functions and the user can control it on the go. A quick installation with minimal effort required in its start-up and configuration, making it the perfect kit with which to present your smart home."
The Gira X1 promotion kit is currently on special offer. The Gira X1 is only GBP£200 when bought in the promotion kit. The whole kit is selling at the reduced price of GBP£1071.52.
To find out more about the promotion kit, please visit www.myknxstore.co.uk and use promo code 'X1HAPPY' to get this special offer.
Training
My KNX Store is the only academy in the North of England to offer specialist training courses to enable people to become KNX integrators. Upon completion of the training, participants will have the skills to install, programme and commission a KNX in a domestic environment.
Paul added, "We offer KNX certification at very competitive prices and our aim is to continue to grow the number of KNX engineers and therefore installations. We continue to invest in our training academy to produce highly-skilled delegates."
Located close to a range of transport links and accommodation, the next training course will take place in Park Electrical Distributor's Gateshead branch the week commencing 26 February 2018.
This will be followed by a training course to be held in central London the week commenncing 23 April 2018. Full details can be found here.
Further details on the Gira X1 promotional kit and training courses can be found by following @myKNXstore on twitter or by making direct contact on knx@myknxstore.co.uk or telephone 01914970777.