ComfortClick, the universal home automation platform, now supports Amazon Alexa. This enables ComfortClick users to use voice control for managing their smart home systems including KNX, Z-Wave, Modbus and others.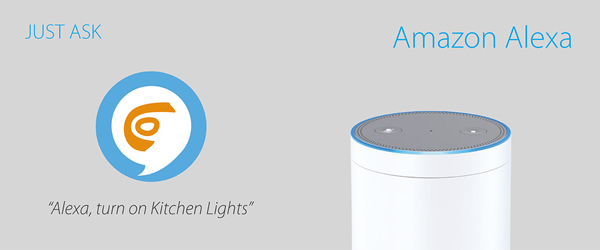 A simple way to control your entire house – your voice
ComfortClick's Alexa skill is available in both English and German and can be activated on the Alexa Skills store for free, following a few simple steps.
"Now you can just relax on your couch, say 'Alexa, turn on Movie Mode' and watch how the shades go down, lights go off and the TV is turned on. All done by Alexa and ComfortClick," said ComfortClick's head of sales, Flávio Sanches.
The ComfortClick solution supports smart building visualisation, control and automation with the possibility of fully customising the user interface. It is designed to integrate and automate all systems and devices in any building.
ComfortClick offers a range of different servers which currently support: KNX, Z-Wave, Amazon Alexa, Modbus, DSC alarm, IP cameras, Global Caché, IRTrans, Kodi (XBMC), Sonos, Philips Hue and IP intercom. Now all of these systems and devices can also be controlled using Amazon Alexa.
Learn more
www.comfortclick.com/alexa
www.amazon.com/dp/B06ZZ2NQW4
For more information
Email: info@comfortclick.com
Skype: comfortclick
Phone: +386 (1) 510 15 60
Web: www.comfortclick.com