New products from Steinel, a world leader in advanced sensor-controlled lighting.
"We are delighted to build on our relationship with such a high quality brand as Steinel. It offers a diverse range of detectors for KNX solutions, so there is certain to be a compelling solution to the individual requirements of our customers. A five year warranty also gives peace-of-mind that products are of exceptional quality." said Paul Kinghorn, General Manager.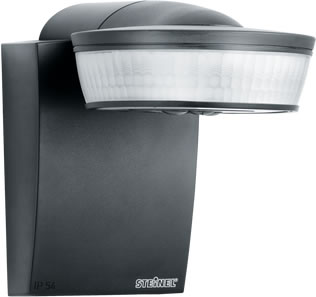 The latest products that we are very pleased to make available are:
This external presence detector offers intelligent high frequency detection which means external applications become much more efficient. The device will only detect new movements from things you want it to detect, namely, human beings. It intelligently identifies and ignores trees and shrubs. Additionally, it has three detectors that can be used to initiate different commands on the bus.
With similar features to the iHF 3D KNX regarding three detection zones, this device offers a much larger detection range for better coverage. The SensIQ range uses IR technology though, so care needs to be taken as to where it is focussed. This is the smallest detector in the SensIQ range to offer a highly functional unit that looks great.
Unlike the other two detectors, this is an internal ceiling mount detector measuring just 4mm deep from the ceiling once installed. However, this does not mean that the functionality is compromised, in fact quite the opposite. The world's only retinue lens allows a staggering 16m2 coverage so no movement escapes! Furthermore, the Quattro Slim has a baby brother called Quattro Slim XS, which is a smaller unit but this does reduce the detection range.
For further information on Steinel please contact 0191 497 0777 or view Steinel products online here.