By Simon Buddle, Future Ready Homes.
I've been asked many times over the years, 'How do you sell integrated systems?' and I've always answered, 'I have no idea – I'm an engineer, not a salesman'. I tend to work from the technical angle and build a solution for the client's needs, in the same way that an M&E consultant might. That is not to say, however, that I have no idea about what a project can cost, and what a project should cost.
Our world touches many disciplines; we need to know a lot – not solely about the systems we deliver or third-party systems and devices with which we integrate, but also how people tend to interact with technology. For example, if we are to put a button on a touchscreen or a lightswitch, that will open and close a swimming pool cover, we must understand that the button has to be located in such a place that the pool can be seen at the same time. This is to ensure that the cover does not close over someone in the water.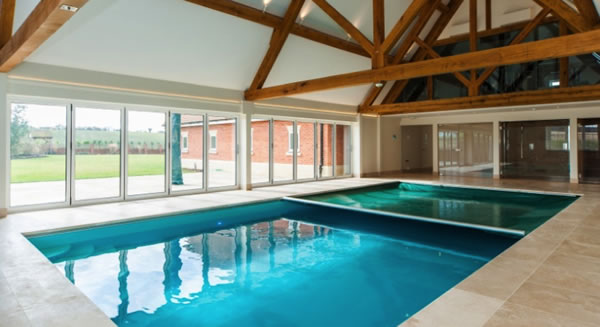 Such specialist knowledge and good systems design comes about by the interaction of a professional team that works together to coordinate the complex array of technical systems that are being installed. One of those professionals has to be a third-party integration specialist – us.
The Cost of Not Integrating
One of the jobs I am currently engaged with is helping a dealer to deliver a number of high-end residential apartments (that's American for 'flats', or, more accurately, estate agent parlance for 'overpriced' – but that's another story). The developer was pretty hard-nosed and refused to engage any 'unnecessary' design team professionals, instead relying on manufacturers' information and the sub-contractors to 'sort it out'.
So here we are delivering fifty apartments, each one has a lighting and control system, access control, under-floor heating, air-conditioning (AC) in four areas and an air handling unit for all bathrooms and the kitchen. Each system has been designed and supplied completely standalone.
The Mitsubishi AC system is a great system. I've worked with many of them. No complaints there. In this instance, it is a truly colossal system, with units – in excess of 400 of them – in every apartment in the block (we are only dealing with the high-end ones). The AC system has its own 'block wide' data network on which the Mitsubishi AE200 touchscreen interfaces sit. In addition, a data network for the access control runs over Ethernet using the SIP communications protocol; it has its own data cable to every apartment. These are two independent networks and they only deal with their particular system.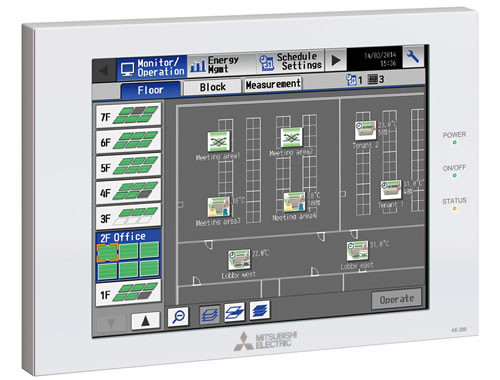 Inside the luxury apartments, the utility space has been fitted with the little Mitsubishi wired LCD control panels; they cost around GB£130 each. They have also been fitted with similar devices for the under-floor heating. I make that circa £1k of control panels that aren't needed, in every apartment, and that's just the electronics. What about wiring, labour, warranty, etc?
The control system in each apartment needs to communicate with all of the systems. For the AC, it was assumed, quite rightly, that this would be done at the AE200 'block' level, but the AC data network does not extend into the apartments. The access control data network does run into every apartment, but they will not allow anyone else onto their network. Solution: yet another control box on the wall at £110 each, times 50. 'Ouch' said the main contractor.
The cost of the electronics alone comes to £53,500. Add in the additional labour, warranty, programming and fault-finding, and we're looking at a sizable sum.
The Savings by Integrating
The control processors existed in each apartment, as well as the AE200s, in the block, for the Mitsubishi system. A full data network is in place too. To create an integrated solution to make all of this work together would have required only three things:
1) An RJ45 patch lead to connect the AE200 data network to the access control data network.
2) Implementation of a managed switch that could be secured at protocol and MAC address level, with centrally-managed data security.
3) Someone to tell them that and make it happen.
Sadly this didn't happen, and the systems remain independent.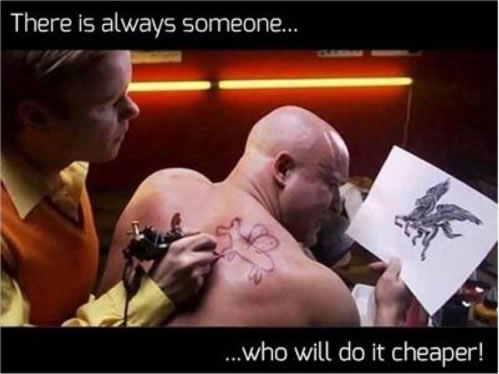 We still need to factor in control of the under-floor heating, but the cost of this would be easily reduced compared to the room displays and wiring centres that have been fitted.
There is one last detail that should be thrown in to the equation which I'm sure many of you have already realised; the systems are non-compliant. Part L1A of building regulations in the UK requires heating and cooling systems to be interlocked. These are not. Whether this is picked up by the Building Control Officer or not remains to be seen. But a subaltern, somewhere in one of the developer's many offices, is sweating on it.

Conclusion
It's simple really; integrated systems make sense. None of these issues would have arisen had a KNX solution been proposed by a specialist who could talk at a holistic system level in order to coordinate the disparate trades and deliver an integrated system. Such a person might seem cheap compared to the costs of the alternative.
Simon Buddle is a consultant for Future Ready Homes, a specialist in BMS and ELV services system design. Simon is also a regular contributor to KNXtoday magazine.