By Rafal Borek, Home of Technologies.
There are many building automation protocols on the market today, and it is almost impossible for an electrical contractor to be an expert in all of them. This applies to KNX as much as any other protocol, so as a value-added KNX distributor, we believe that it is our job to support contractors if they need help with their KNX solutions.
For example, a London-based electrical services company was doing a project in a high-end property in Chelsea, where their client had requested them to install a KNX automation system. The electrical contractor did not have the expertise required, and so needed someone to build a KNX distribution board to control all of the devices. They also needed support with the installation and the required wiring.
Getting Buy-in from the Client
Having asked us for help, the electrical contractor met us for initial discussions in order for us to determine the project's requirements. Our team then made an assessment of the lighting circuits and everything else that would have to be automated and controlled at the property. We provided the specification and presented a solution to the end-client alongside product samples from a brand of switches that is exclusive to us, that they could touch and feel.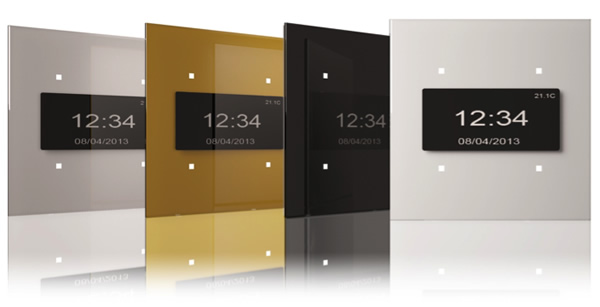 Having gained approval from the client, we supplied the contractor with all of the required drawings and manuals on how to run the installation. We also trained a member of their team at our training centre so that they could better understand the ins and outs of KNX.
Sourcing the Right Products
The next task was to find an enclosure that would fit the allocated space at the property as well as being able to house all of the required devices. Having plenty of experience in sourcing goods and products, we found quickly a perfectly-sized enclosure from IDE. Also, because KNX is such a versatile system with more than 400 compliant manufacturers, there was no problem in finding quickly all of the necessary products to fulfil the client's requirements.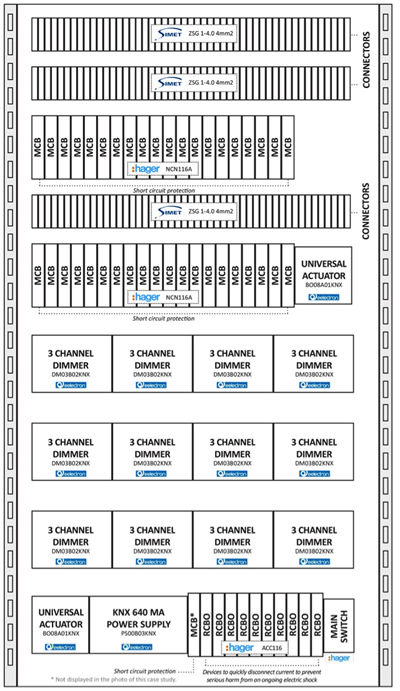 Simplifying the Installation Process
The distribution board was built by following the plan that had been drawn up earlier, and it was important to make sure that anyone could understand, at a glance, what was going on in the distribution board after it had been built. Since we supplied all of the products pre-programmed with their physical addresses, the integration was made much quicker and easier for the electrical contractor. All that was left for them to do was to follow the installation manual, connect all of the wires, and enjoy the benefits of the KNX system!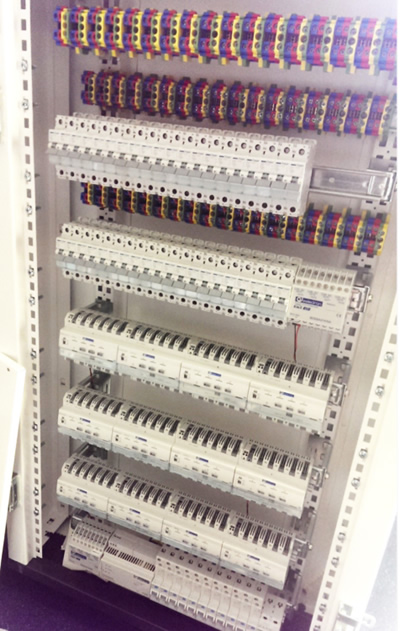 Conclusion
One of our top priorities is to expand the use of KNX in building automation. By hand-holding electrical contractors in this way and providing them with full pre- and after-sales support for our core brands, we ensure that their customers are completely satisfied, and that the contractors themselves grow confident of KNX as a long-term solution.
Rafal Borek is the Managing Director of KNXShopOnline.co.uk – an online store for KNX products, and Home of Technologies (HoT) – a value added distributor of electrical and engineering components and KNX training centre. HoT's core brands are Tense, Eelectron, Divus, CJC Systems and NETx.