New Iddero HC1i-KNX 5.7" touchpanel with embedded web server; unbeatable feature to price ratio
Iddero announces immediate availability of the new HC1i-KNX 5.7" touchpanel with integrated web server; most cost-effective solution for control and monitoring of KNX installations.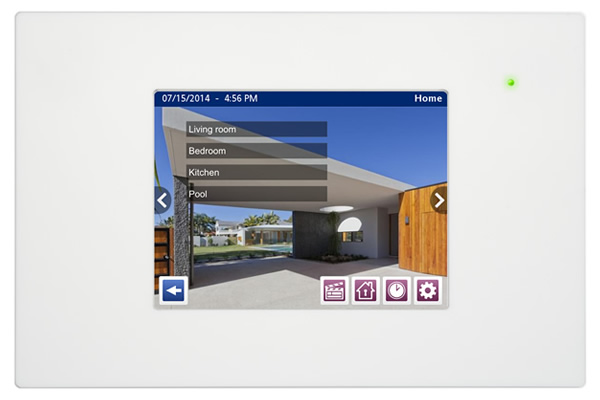 The new HC1i-KNX touchpanel from Iddero comes with a 5.7" LED TFT display and provides an intuitive, user-friendly visualisation solution allowing users to easily control and monitor any KNX devices in the installation.
The Iddero HC1i-KNX touch panel connects directly to the KNX bus through its integrated bus coupler. Just like other Iddero touch panels, the new HC1i includes a wide range of advanced functions such as time schedules, user-editable scenes, logic functions, presence simulation, alarm monitoring, SMS and e-mail notifications, integrated thermostat, KNX clock, and much more.
A unique feature of Iddero touch panels is the fact that all of them come with an integrated web server. This allow users to control their installation from anywhere using a smartphone or tablet (iOS, Android, etc.), or even from an Internet-enabled TV, without installing an additional home server product, and without the need for any specific application, software, or plug-in.
The Iddero HC1i-KNX touchpanel is available now at a suggested retail price starting at EUR 890,- (with standard front frames).