The KNX universe is expanding: first KNX IoT devices are out now!
Interest in KNX IoT is growing among manufacturers and developers, while THREAD-partnership opens new opportunities.
With the very first KNX IoT devices introduced and the latest system components already in use, KNX IoT has reached the next milestone and gained momentum in shaping the world of the Internet of Things (IoT). Several manufacturers and developers around the globe have already joined the KNX community to create the most efficient, secure and innovative IoT solutions and products for the home and building automation market, making KNX the largest development landscape of its kind. The most recent are HPE Aruba Instant On and Nordic Semiconductor ASA, which recently became KNX members. Moreover, endless new opportunities are arising thanks to the strong partnership between KNX and THREAD.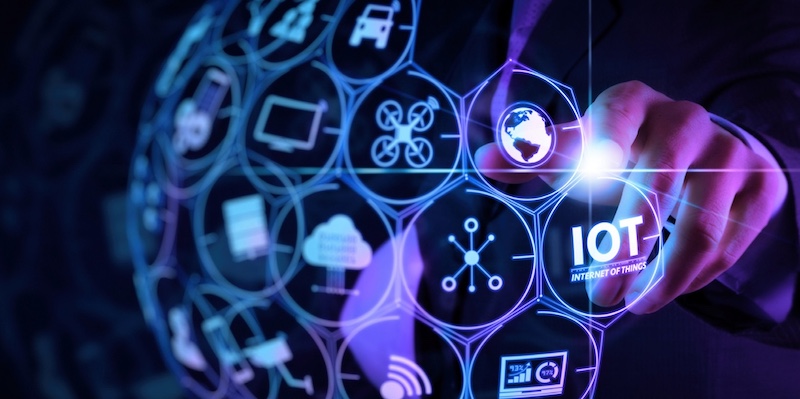 Interoperability and security at the highest level
The launch of KNX IoTech was a ground-breaking development that combines all the key benefits of KNX IoT – such as IPv6-supported interoperability at the highest level, the newest physical/network layers demanded by the market and the highest security embedded by design. From development to manufacturing to integration, it provides all the necessary resources for all stages of a product lifecycle and enables manufacturers to build the best IoT devices, solutions and services for every conceivable use case in smart homes and buildings. With the ETS Tool you can easily integrate and configure all available KNX devices and solutions into any KNX IoT project, regardless of their manufacturer or physical layer, via a modern user interface.
Next milestone reached!
While system components for KNX IoT are already in use and have been a very significant contribution to its success, the recent market launch of the first KNX IoT devices marks a new milestone in the evolution of the pioneering KNX technology. Several prestigious KNX Members are already offering KNX IoT devices, like Siemens (Room Sensors), Passiv Energie (Heating Recovery Ventilation system), Cascoda (Chili2 SMARTRange). More products and solutions from different manufacturers sure to follow and expand the KNX IoT portfolio. An overview of all available currently KNX IoT products can be found in our new KNX IoT Devices flyer.
Endless opportunities and growing interest
All these new devices have one thing in common: they use THREAD. This new and popular IPv6 communication network was added to the KNX development landscape, which also includes TP and RF. The strong partnership between KNX and THREAD leads to endless opportunities for the development of new KNX IoT solutions. This kind of continuous technological advancement of the KNX IoT technology makes it more and more interesting and well-known among manufacturers. With HPE Aruba Instant On and Nordic Semiconductor ASA, KNX proudly welcomes two new KNX members that are set on enriching the IoT landscape with their own KNX IoT devices.
For more information about KNX IoT, the newest KNX IoT devices and solutions, please visit