In Part 1 of this three-part series aimed at KNX professionals without a hi-fi background, Simon Buddle looks at distributed audio.
Some people have a plan for life. I've kind of meandered through mine. At the age of 14, my only thought on a Saturday morning was to be at the record shop when it opened at 09:00 so that I could spend my paper round money on some new records. Unknowingly, my career path was set, and so the meandering began.
Sometime during 1985, life took me to Salisbury, where I came across Naim Audio for the first time. Sitting in their massive demo room playing records on a Linn LP12 with Naim 135 amplifiers and Linn Isobarik speakers, was a truly life-changing experience. The sound quality was absolutely staggering; it made my own system sound like I was listening to music with a duvet wrapped around my head.
During the summer of 1987, whilst working as a cycle courier in London, I found myself between jobs near Kings Cross. To cycle back to the City of London you'll usually find yourself on the Pentonville Road, and there you would, at that time, have seen Grahams Hi-Fi. I stopped to look in the window, and staring back out at me was this classic Naim Audio poster. At that moment I had an epiphany, and two weeks later I was working at Grahams Hi-Fi as a service engineer. The rest, as they…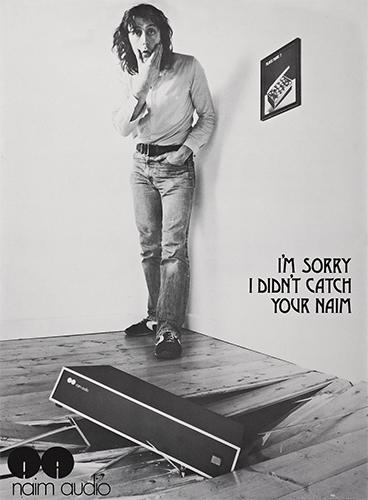 So, audio has always been deeply rooted in my world – even today, we often help customers with music around the home. But what if you came to KNX via a different route, with audio not as a first choice?
Music fundamentals
For all KNX designers and installers, our business should have a complete palette of low-voltage services knowledge, systems and installation skills. Music and TV are two elements of that, which are intertwined. Luckily, music and TV systems are much less complicated than they used to be. The digital age has brought great advancements in terms of quality, reliability and simplicity.
So, what do we need to know in terms of the fundamentals? I think we can broadly break this down into three elements:
• Distributed audio.
• Standalone Hi-Fi.
• Soundbars/TV/cinema.
Distributed audio
Distributed audio is the most straightforward in terms of skill sets. From a design perspective, we're simply looking at locating a pair of stereo speakers in a room, probably in the ceiling, and then running a 2-core cable per speaker back to a central location. That location is where we'll be concerned about two important elements; space and ventilation. Heos, Bluesound and Sonos all make cracking systems that provide the ability to stream music from phones or servers, but they all need space and ventilation, as amplifiers tend to give off quite a bit of heat whilst they're in action.
For in-ceiling speakers, again, we only have two concerns, quality, and fire rating. Let's deal with that first. Consider each room in a building as its own compartment. Each of those compartments must have a 30-minute fire rating to prevent or slow internal fire spread. As soon as we install a speaker into the ceiling, we've pierced a hole through that 30-minute fire barrier (plasterboard is typically rated as a 30-minute fire break). That means we'll need to either ask the builders to box out the speaker opening, or add in a fire-rated hood to maintain the integrity of the fire rating within the compartment.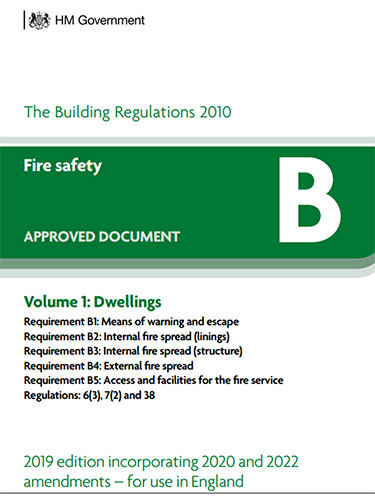 Like all things, quality comes at a price. As a rule of thumb, the better the speaker the higher the price. Indeed in-ceiling speakers with a backbox are likely to be of higher quality – the performance of the speaker can be measured during design, unlike an open-back speaker where the designers have no control over what happens at the rear of the speaker cone. So, if you're looking for high-quality in- ceiling (or in-wall) speakers, do keep your eyes open for those designed with a back box that can fit into the ceiling – it might even solve the fire regulations issue. For further reading on speaker design, click here.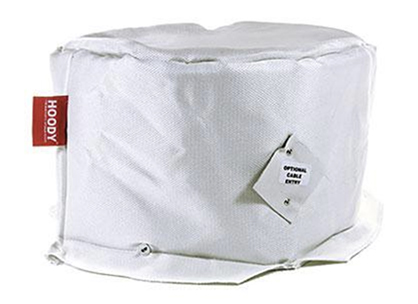 Wi-Fi and streaming devices
Wi-Fi and streaming devices will be needed if we are to make a successful audio installation. Anyone on the Wi-Fi should be able to stream music from their device(s) to the speakers. In fact nearly all streaming systems can join multiple rooms for a party mode.
KNX control
With so much information at our fingertips these days on the mobile device, it's still worthwhile thinking about how we integrate KNX with audio. Many devices such as the Basalte Ellie or Lena touchscreens facilitate connections to music servers so that you can create and edit playlists. At a more prosaic level, it is often useful to provide simple functions such as Play/Stop/Pause and volume controls via on-wall keypads to ensure the people in the room have control of what's going on. There are interfaces for Sonos, Heos and Bluesound available from ISE and BAB Technologie. Passing simple commands between the systems is extremely easy to do.
Conclusion
With a small amount of design knowledge and a few pragmatic choices of audio components, we can get music all around the home. I'm sure for most, this may well be a standard part of any installation, but there may be some who have come to KNX from a direction that didn't include music. We'll talk about the other types of system in the next two columns, but for now, I'll leave you with this thought:
What did Shakespeare mean by if music be the food of love play on?
It was believed that music was a tangible force that had the power to magnify and enhance your emotions: it was quite literally 'food for the soul'.
Who wouldn't want to help bring that joy into someone's home?
Simon Buddle CEng MIET, is a consultant for Future Ready Homes, a specialist in BMS and ELV services system design.