Simon Buddle looks at the practicalities of car charging on the road and at home, and explains why it makes sense to integrate it with KNX.
We, like, I'm sure, many of you do, have a tradition at Christmas. Ours is to run away and hide somewhere. We're not fans of turkey, wrapping paper or the whole forced jolliness of it all. So we pack our bags and head to a quiet and secluded spot where we can walk the dog, take in the countryside and unwind from city life for a few days. So long as there's a decent pub with an open fire and couple of places to eat, we're happy to let the whole affair pass us by.
This year was no exception. However, there was one small change worth noting. I have recently changed my van for an electric car. This is important for two reasons. Previously, excursions in the van simply meant throwing everything in the back and setting off. Now, 'everything' has turned into a giant game of reverse Jenga. Who knew this is how people holidayed? Working out what does and does not fit; the necessary versus the nice-to-haves. The dog had to sit on a seat rather than lounging in the luxury of the cavernous rear section of the van. The next issue, which, to be fair, presents itself as a constant low-level anxiety in London anyway, was about range.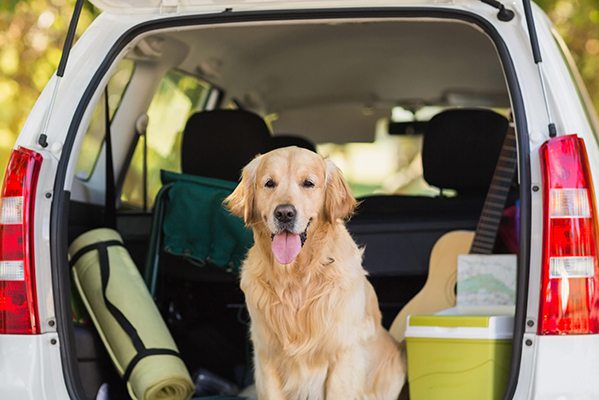 My car is quoted with a range of 243 miles. I won't say straight out that that's a damn lie, but it is definitely looking through rose-tinted glasses whilst holding my nose for fear of smelling the bullshit. Use the lights – the range decreases. Open the windows – down goes the mileage. Use the heaters – guess what. Of course, the batteries are less efficient in the cold winter months too. So charging, where and for how long, becomes a really important consideration. And blimey, is it expensive on the motorway!
The challenges of charging on the road
In the UK, rapid chargers are clocking in at GB£0.75 – 0.79 per kWh. Mile for mile, that's basically the same cost as petrol. The cost is one element of the equation, but there are two more. The first is finding a charger. It took us three stops before we could get connected. The second is that once you are tethered to a charger, it is then about how much energy it can transfer. Many rapid chargers only deliver the full 50kW to a single vehicle. When a second vehicle connects, it halves the charging – effectively doubling your time at the charge point. This load balancing is a consequence of the limitations of the equipment and/or incoming cables. Like all of us, they are constrained by Ohm's Law.
Charging at home
At home, electricity is less than half the price at £0.36 per kWh, and if you have a dual tariff, you can get it for as little as £0.15 per kWh through the night. Given the current costs of energy, getting good value should be our first priority. Most homes have single-phase power, which means either a 63A or 100A maximum incoming supply. My car charger is a 7kW type 2 which draws just over 30A. Add that to my induction hob at 3.7kW or 15.4A and we are starting build a picture of a significant power requirement at certain points of the day. Throw in a microwave, washing machine and tumble dryer, and we could easily be hitting the 60A mark.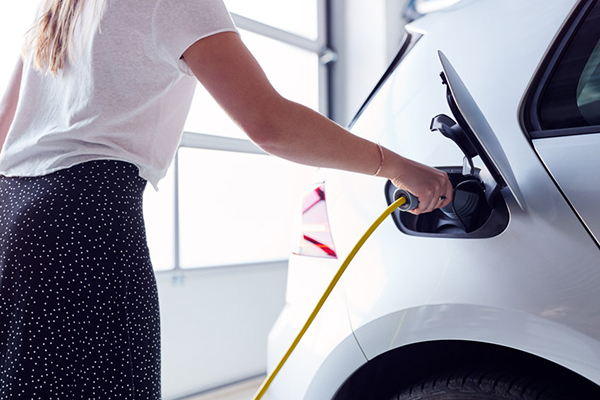 Load balancing in the home is becoming increasingly important due to supply-side constraints. On very cold days, there may simply not be enough power generated to cope with demand. With more and more people turning to electricity to power cars and heating, this is likely to get worse before it gets better. And of course, there is the unit cost.
KNX charging solutions
KNX and its installers sit at the heart of an opportunity to mitigate against this problem. We're already controlling much of the electrical supply in the home, and with the addition of a few smart elements, we could truly make a difference for the home owner.

There are products that integrate car charging onto the KNX platform, such as the Smart Connect e-charge from ise for example. The unit can vary the current between 6A and 32A, as well as enable timing functions to only charge during off-peak hours. KNX is the only multi-discipline product and technology-agnostic protocol that can deliver true benefits to the homeowner.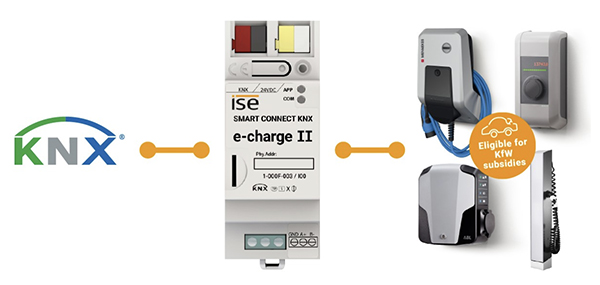 We're also beginning to see companies such as 1home.io and BAB Technologie open up App API integration to enable full control over third-party car chargers.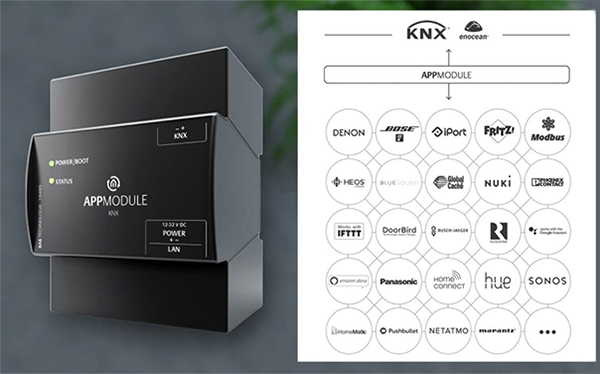 Conclusion
KNX has always been at the heart of the smart home, but it can go one step further and become the intelligent load centre for power around the home. Add in some solar PV and battery storage, and we've overcome most, if not all power issues for the modern home. At the heart of this solution is the simple idea of load balancing, and as a consequence, cost savings for the client. Directing energy consumption to the highest-use devices during the lowest-cost time-frame is simple and obvious, but to do it throughout the house needs KNX and a good installer.
Simon Buddle CEng MIET, is a consultant for Future Ready Homes, a specialist in BMS and ELV services system design.