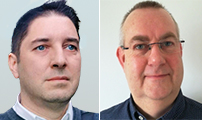 In the first of this series of articles on KNX IoT, Bruno Johnson and Wouter van der Beek explain how KNX has fast become the leading wireless IoT solution for commercial building automation.
Digital transformation has been one the main strategy topics on company board meeting agendas for the last few years. The opportunity to develop digital services from cloud-based applications requires Internet protocol (IP) based network connections to edge devices that become the customer interface. Businesses of all shapes and sizes in commercial building automation have been asking for wireless IoT solutions to make this happen.
The wait is finally over and the opportunity is right here, right now, with the launch of KNX IoT Point API (KNX IoT). This is a new addition to the suite of KNX physical transmission media. The transmission medium is IPv6 (the later Internet protocol standard) thus future-proofing KNX as it can be used on IT equipment and all common IP physical transports.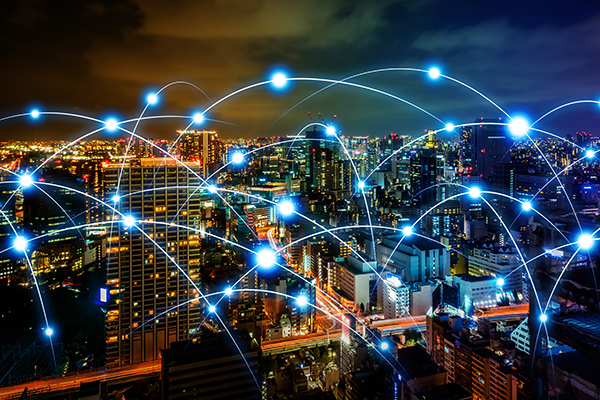 KNX Association contracted Cascoda, a-UK based IoT semiconductor and communications company, which has spent 12 years building industry-leading knowledge in this area, to develop the KNX IoT Point API open-source software stack, thereby catapulting itself into the leading wireless IoT solution for commercial building automation. The new open-source software stack is based on the robust, tried and tested Thread Mesh LPWAN wireless standard. This has been extended with banking-level security and all that is required to be a perfect product market fit for KNX users.
Furthermore, KNX IoT guarantees interoperability with existing KNX wired or wireless infrastructure because it uses the same functional blocks and the same communication model as other KNX technologies. This is key as it allows KNX tooling, such as the Engineering Tool Software (ETS), to be used for the configuration of KNX installations, regardless of the transport used.
Specification
The KNX IoT specification in the KNX system specifications group (3_10_5 KNX IoT Point API) describes:
A new transport layer based on IPv6, e.g. WiFi, Ethernet and Thread-based networks.
Using the same functional blocks as the other KNX transport layers.
Using the same S-mode message semantics as the other KNX transport layers.
Using the same configuration data to configure which device is talking to which device.
Interoperable
As demonstrated in the Specification section above, KNX IoT conveys the same semantic data on the transport layer as all other KNX implementations. This is the key feature of KNX IoT that guarantees interoperability between KNX IoT and the other KNX technologies, while allowing the same tools to be used for configuration of KNX installations, regardless of the permutation and combinations of transport used.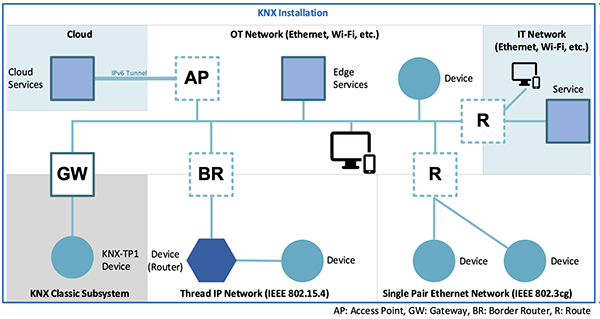 Secure
Legislators in both Europe and North America have developed standards for IoT security. For example, the European Commission (EC) has adopted new Articles in the Radio Equipment Directive (RED) which establishes a regulatory framework for placing radio equipment that can:
Communicate over the Internet, either directly or via any other equipment.
Process personal data, traffic data or location data.
Enable users to transfer money, monetary value or virtual currency.
These provisions become mandatory on 1 August 2024, at which point manufacturers of radio connected devices must be compliant. KNX IoT has been designed with this and the U.S. NIST cybersecurity standards in mind.
Open source
KNX IoT is backed by an open source software stack, sponsored by the KNX Association and developed by Cascoda. Over a six-month period, Cascoda developed the open source KNX IoT software stack, whilst making sure that the specification maintained alignment. Implementations of the stack were successfully demonstrated at Light+Building 2022 show in Frankfurt. The open source software stack is available here.

Thread-compatible
KNX IoT was developed in such a way that it can work with Thread. Thread is a low-power wireless mesh network-layer protocol, based on IPv6. Thread enables direct IP-based device-to-device and device-to-cloud communications. It reliably connects hundreds (or thousands) of products and includes mandatory security features. Thread networks have no single point of failure, can self-heal and reconfigure when a device is added or removed, and are simple to setup and use.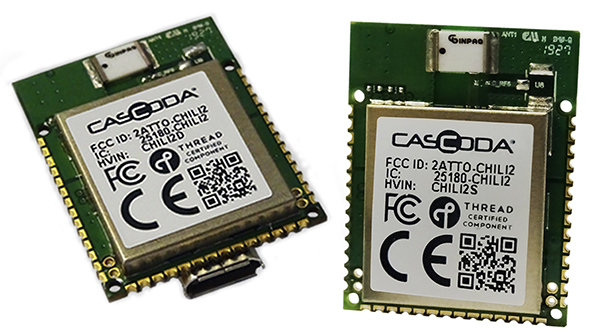 Summary
The advantages of KNX IoT are that the new technology is IP-based and can therefore be used over IT networks. It has been developed with guaranteed interoperability with existing KNX technology, and it uses the latest underlying Internet-based technologies in its specification, thereby making KNX IoT secure by design.
The specification has been designed with embedded devices in mind, and the open source stack implementing KNX IoT has been shown to be quite small, running with as little as 512kB of storage memory and 96kB of memory.
Cascoda will shortly be releasing a KNX IoT over Thread development kit, and later a series of reference designs for particular applications. This development kit has been designed for flexibility and allows a huge range of commercially available sensors and actuators to be used, thereby covering thousands of use cases.
Bruno Johnson and Wouter van der Beek are the CEO and COO respectively of Cascoda Limited. Cascoda is a communications company that manufactures secure IoT semiconductor radios and modules, and leads the development of secure IoT communications standards for smart building and smart city. Its products solve range, reliability, security, power and scalability issues for industrial and commercial IoT through patented innovations and the latest most secure standards, all integrated into inexpensive ultra-low power IoT modules.