Matt Nimmons, Managing Director of CEDIA EMEA, explains how integrating KNX technologies with home entertainment can bring opportunities for installers and benefits to clients.
The smart home sector continues to evolve.
CEDIA grew out of the home entertainment industry, driven by the consumer demand for professionally installed and integrated cinema, TV and high-quality music systems that could be enjoyed in multiple rooms in the home. Today, CEDIA is a global association with more than 30,000 members worldwide and is recognised as the universal mark of professionalism for many businesses.
In recent years, we have seen CEDIA members broadening their skill sets beyond home entertainment to meet changing homeowner demands. Integration with HVAC, lighting, blinds, and security sub-systems is now a common requirement for our members in residential applications. Equally, a growing number of CEDIA members are at work on very large and complex properties, often multi-dwelling units which behave in a very similar way to commercial buildings, yet are still defined as homes.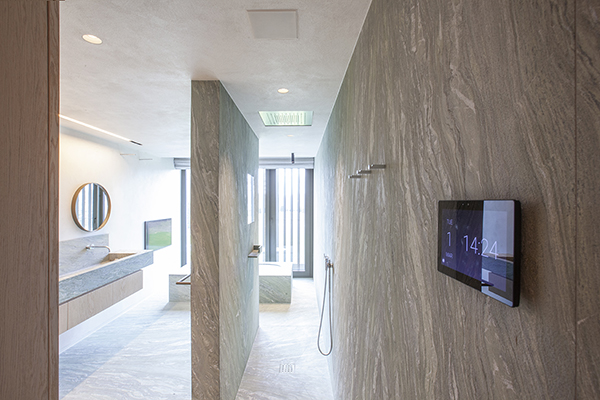 In these types of project, simple, intuitive and easy-to-understand control of the technology systems in the home is paramount. That's why it's so important that the building sub-systems are easily and seamlessly interfaced and integrated with the home entertainment systems on a single control platform. Clients want to be in full control of their home, and integrators are charged to deliver that seamless experience as easily and intuitively as possible for them.
Taking the KNX plunge
Whilst KNX opens the door to a comprehensive and fully integrated home automation solution, for many CEDIA members, the reservations they have about deploying KNX are likely to be twofold.
The first issue centres on the risks associated with bringing something new into their projects and uncertainties over the benefits that KNX actually brings. The immediate response to this is that KNX is an open, reliable and interoperable control standard where products use the KNX language to communicate with each other. The result is a choice of hundreds of manufacturers making thousands of different products, giving installers the opportunity to design a very modular and flexible system that is also robust and reliable.
A second question arises with the different type of thinking that's needed when integrating a centralised audio-visual system with KNX technology where the intelligence is decentralised in the devices. Increasingly, CEDIA members recognise that it's important to be multi-skilled and flexible in delivering the right solution for the client. As long as the project has been installed, designed and commissioned correctly, the audio-visual and KNX systems will talk to each other and the client can have confidence that the system will carry on working, even if the server goes down.
An example of this is the CEDIA Award-winning House BE project, by Belgian systems integrator Woelf. This required more than 15 different systems to be designed and integrated, with KNX as the backbone of the control system. Control4 provided the client with an easy-to-use interface, and over 66 Basalte keypads were installed throughout the property.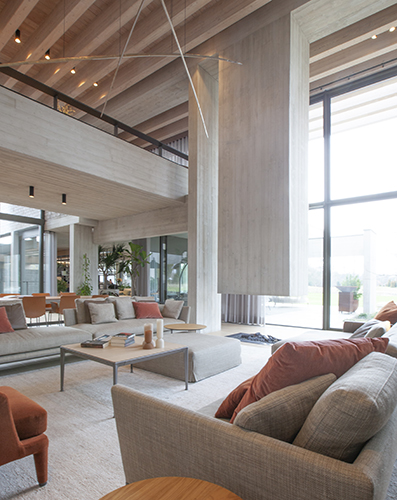 KNX training with CEDIA
Training is clearly the avenue to address these and other concerns that will unlock the full potential for KNX and home entertainment system integration. For this reason, CEDIA is an official KNX Training Centre.
As part of our education programme, we host the KNX Basic Hybrid Training course on a regular basis at our Training Centre in St Neots, near Cambridge, UK. This is a combination of six online modules and hands-on practical learning.
This three-day course explores all aspects and principles of the KNX protocol. It includes both theoretical learning, and hands-on programming exercises to build the attendees' understanding of, and confidence with, the KNX system configuration tool, ETS. The course concludes with an examination to test the knowledge gained which, once passed, will qualify the candidate as a KNX Partner. By the end of the course, attendees will understand the principles of the KNX Communication protocol and how to build, configure, diagnose, and examine a KNX system.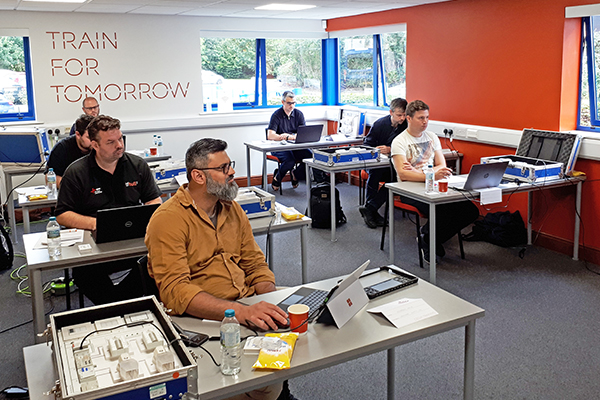 This course is a great way to really understand the fundamentals of the KNX ecosystem and represents the stepping-stone for those technology integrators who are looking to become a certified KNX Partner.
In addition, we have recently added the KNX ETS6 eCampus training to the CEDIA Academy in five languages. This course helps you to get started with the basic concepts of the KNX bus, even if you are not familiar with this technology. Moreover, you will also learn how to setup and work with the brand new ETS6.
Conclusion
We encourage all CEDIA members to explore the opportunities to build their knowledge with KNX training in order to deliver more capable and comprehensive solutions for their clients. We also welcome KNX installers to attend CEDIA training and form a better understanding of home entertainment technologies and the benefits that deeper integration can bring to the client and their family.
Matt Nimmons is the Managing Director of CEDIA EMEA. CEDIA® is the global membership association that serves the home technology industry through advocacy, connection, and education. For more information on CEDIA Training and to register for the KNX Basic Hybrid Training course, please visit www.cedia.net.