Schneider Electric's new KNX Push Button has an attractive display that enables digital labelling with text and symbols.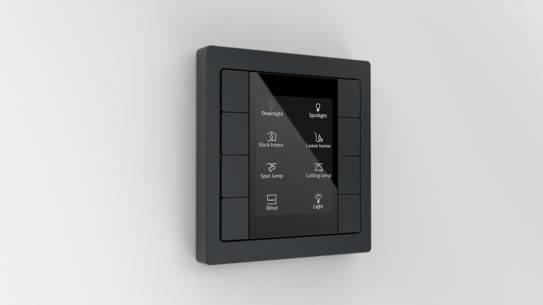 System integrators and KNX electricians no longer have to attend to the time-consuming task of preparing paper labels.
In addition to saving time, digital labelling also provides added flexibility, allowing professionals to respond to last-minute changes quickly and easily.
The new KNX Push Button comes in five colours and four device types (2-button, 4-button, 6-button, and 2–8 buttons). The 2–8 button universal module lets integrators adapt quickly to customers' changing environments and lifestyles, even over time.
New Merten System D KNX Push Button, the elegant, flexible, and efficient way to respond quickly to customer requests.