After four long years, Light + Building will open its doors at the Frankfurt Messe, from 2-6 October 2022. Yasmin Hashmi previews what will be the biggest event for KNX this year.
Light + Building is the world's leading tradeshow for lighting, electrical engineering, home and building automation and connected safety and security technology. It is the biggest event for KNX Association, and whether you are new to KNX or an experienced hand, this is the place to be to learn about the latest products, solutions and trends, and get expert advice.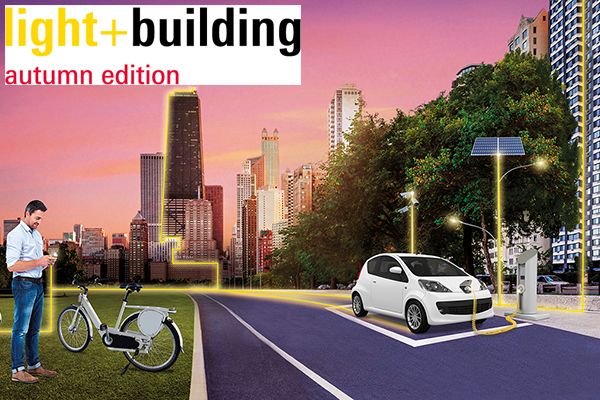 Why visit?
There is nothing quite like Light + Building for everything to do with home and building control. Whatever your interest, the sheer amount of product on show is worth the visit alone, but Light + Building also offers a great opportunity to network with other KNX professionals from around the world.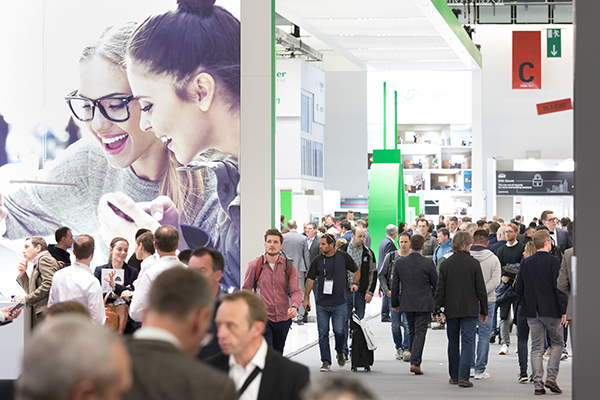 Among the 1500 exhibitors, more than 150 KNX Members will be presenting their latest products and solutions at the show. KNX Association will have several stands at the show, including prime spots in Hall 12.0 stand B91 and Hall 11.1 stand C92. As a reward to KNX visitors, there are some great offers, including free tickets to get in (register at knxatlb.knx.org), special promo vouchers for the ETS engineering software tool for KNX, and games and competitions with great prizes.
General overview
The Frankfurt Messe is massive, and whilst there are courtesy shuttles and moving walkways to take you between halls, it's best to be prepared in advance.
All aspects of building automation are focussed in Halls 9, 11 and 12 covering everything from electrical installation systems, to intelligent energy management and electric-charging infrastructure. Key KNX players in these halls include ABB, Busch-Jaeger, Gira, Hager, Albrecht Jung, Schneider Electric, Siemens, Theben, Wago and Warema.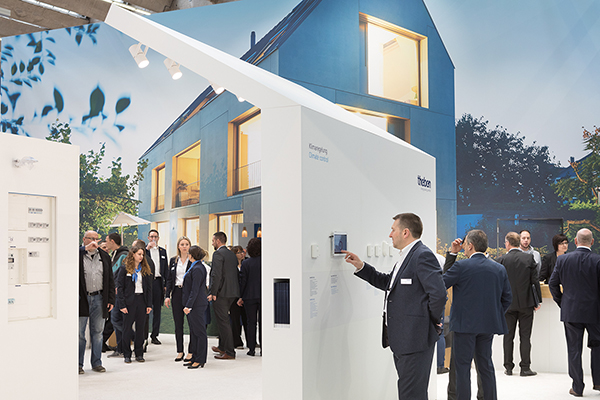 To make life easier, KNX Association will host a vast array of KNX technology and expertise at its impressive stand B91 in Hall 12.0. Among exhibitors' booths here will be Ergo 3, Core Smart Home, HDL Automation, Onsemi, HMS Industrial Networks, ComfortClick, Can'nX, Mean Well, EAE Technology, xxter, ise GmbH, Albrecht Jung, Airzone, Steinel, ELEK-Egypt, Panasonic Life Solutions Elektrik, Moorgen, Aypro Technology and Simlab.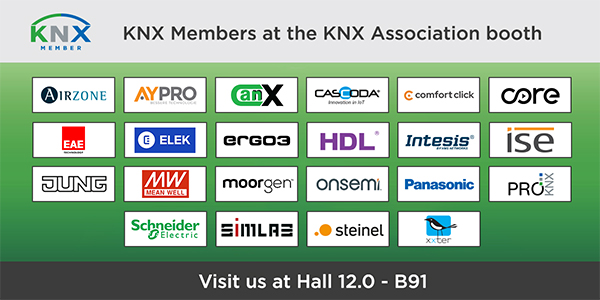 An extensive programme of events concerning the building services technology industry will be concentrated at the Building Plaza in Hall 9.0. This area will be the focal point for lectures, panel discussions and seminars spotlighting the latest developments in the fields of intelligent applications, networking and the climate-friendly use of buildings.
For those interested in safety and security in homes and buildings, the Intersec Building section in Hall 8 is where you will find leading exhibitors, whilst the concurrent Intersec Forum will offer a programme of specialist knowledge and expertise in this area.
If lighting is your speciality, then Halls 3, 4 and 6 are for you. For designers, planners and architects, there is also the Design Plaza in Hall 3.1, where there will be lectures and panel discussions, special presentation zones and guided tours aimed primarily at designers, planners and architects.
KNX highlights
At Light + Building 2022, the main themes for the KNX Association are IoT, Energy Management and Secure.
The KNX stand B91 in Hall 12.0 will feature the IoT Showroom, where visitors can experience the first products and solutions based on the KNX IoT 3rd Party API, and discover more about the now-available open-source KNX IoT Point API.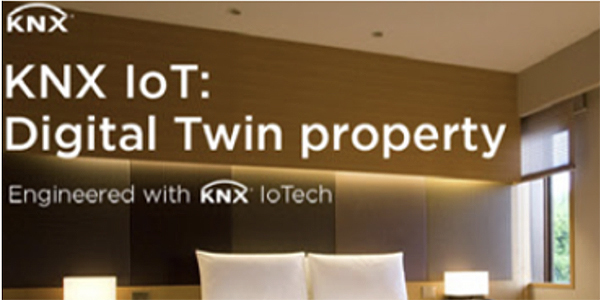 For energy management, there will also be plenty to see, as well as various experts on hand to explain how to integrate energy management systems, and why KNX is the most sustainable solution.
To guard against hackers, KNX offers a large portfolio of KNX Secure devices. At the KNX stand C92 in Hall 11, KNX Professionals will provide insights into what makes KNX a secure and safe solution for all types of building, and to demonstrate flawless integration of KNX Secure solutions, be they self-contained or interconnected with the wider world. The experts can also advise on other aspects of KNX control, beyond the home to the smart city.
The KNX stand B91 in Hall 12.0 will also feature an ETS Area for more information about the KNX programming software tool and its new features, as well as the new cloud licensing model. Staff in the ETS Area will also be keen to gain your feedback for future development of the ETS.
Newcomers to KNX and new KNX businesses
For those wishing to learn more about KNX, the KNX stand B91 in Hall 12.0 will have an area dedicated to Start@KNX. Here you can find out about the range of training possibilities to learn about the ETS software and acquire the knowledge and skills required to easily develop automation projects using KNX.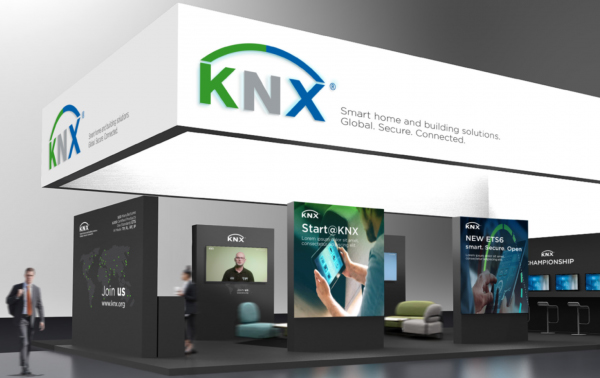 KNX Association is keen to support innovative companies through its Startup Incubator programme, which provides resources and visibility to start-up companies committed to developing KNX IoT-based solutions. More information about this will be available at the KNX stand B91 in Hall 12.0.
Conference sessions
KNX Association will be participating in various conferences at Light + Building. Sessions will go into more detail about the main topics of IoT, Energy Management and Secure, as well as introductory help for those new to KNX.
The programme was under development at the time of writing, but more details can be found here.
KNX Championships and Kahoot game
It is certainly worth registering for the KNX Championship, which will run every day and involves setting up an installation within 20 minutes. All participants are entitled to a 30% discount on an ETS Professional licence, and all who successfully complete the test will win a special package of ETS Apps, as well as entry into the daily lottery to win either an ETS6 Professional licence, an ETS6 Home licence or an ETS6 Lite licence.
If you don't feel up to the championship, you can still win an ETS Professional licence by playing the Kahoot game, which will be running throughout the show.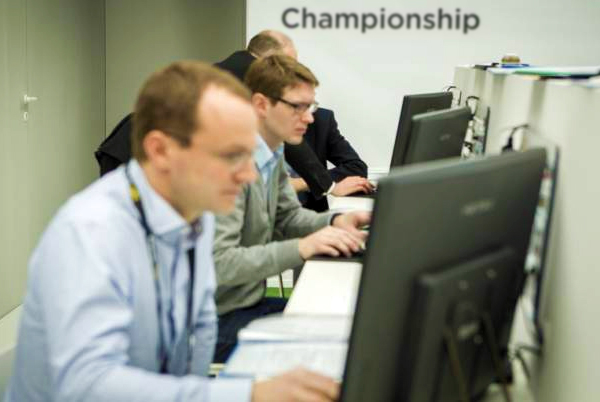 Preparation
The Light + Building website has some useful links to help you prepare for your visit. These include the Light + Building Contactor search engine for exhibitor profiles and other useful information; podcasts by building technology experts, help with arrival and staying and tips for the evenings and spare time.
Online participation
The Light + Building Digital Extension facility offers personal exchange, virtual presentation and networking opportunities. There will be chat, matchmaking, exhibitor profiles and 1-to-1 video calls, plus the entire fringe programme – conferences, workshops, panel discussions and keynotes – will be streamed, with the videos available on-demand after the event.
Register now for your FREE ticket
KNX Association looks forward welcoming you to its stands, and recommends you claim your free ticket now at knxatlb.knx.org
Tweet your Light + Building news to @KNXAssociation using #knxatLB