The KNX Multistation combines input and output channels in one compact device.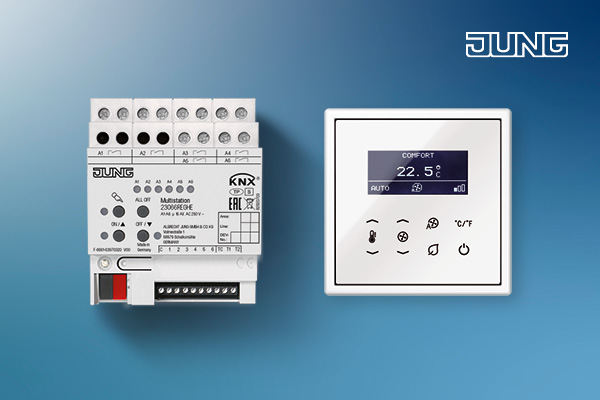 Using logic functions, inter-device connections to the building control system are possible.
In this way, functions are combined in one unit that otherwise can only be provided using multiple individual devices such as the JUNG KNX room temperature controller Fan Coil. This makes the Multistation optimal for rooms whose equipment is frequently repeated.
The controller controls both temperature and ventilation and is predominantly predestined for hotel operation. The intuitive operating concept via capacitive sensor keys, the clear display and unambiguous symbols facilitate the selection from four different operating modes.
www.jung-group.com/en-DE/Products/Systems/KNX-building-technology/
or
https://www.jung-group.com/en-DE/Products/Use-cases/Hospitality/