The new JUNG KNX dimming actuator forms the interface between the bus system and the lighting.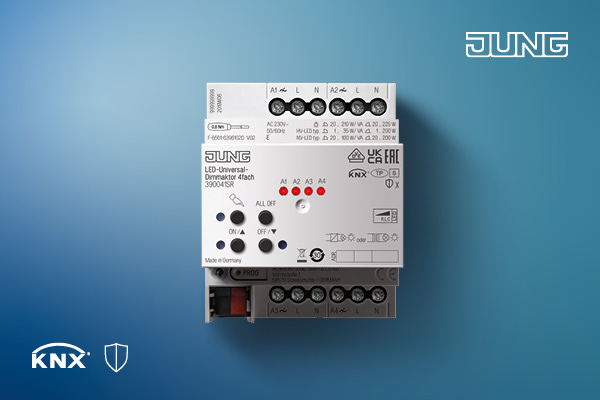 The actuator impresses with its high functionality in a compact design. It requires a particularly small space and working with KNX Data Secure is future-proof.
The new KNX LED universal dimming actuator, 4-gang has numerous advantages: these include eight logics, converters, comparators and filter and time functions. Further-more, it has optimised and adjustable dimming characteristic curves in the time and value areas. In addition, the dimmer is smaller than its predecessors.
Thanks to KNX Data Secure and update capability via the ETS Service app, the dimming actuator is future-proof.
www.jung-group.com/en-DE/Products/Systems/KNX-building-technology