The days to come are challenging. On one hand, energy demand and consumption are higher day after day. On the other hand, more and more regulations and directives are implemented to fight climate change. At the crossroad of these two facts, a sign stands where you can read "energy efficiency." (Imagine it like a Las Vegas-style neon sign, shining in saturated colors but getting the energy from solar panels).
Technology is the magic wand that will enable us to reach the efficiency needed in terms of energy consumption. How? E.g., having HVAC systems under total control. (Some data: buildings are responsible for about 40% of global energy consumption; HVAC systems use half of the energy of a building; 100 million AC units are installed each year worldwide).
It becomes clear that reducing the energy consumption of the HVAC systems is mandatory, and here is where Intesis interfaces play their magic.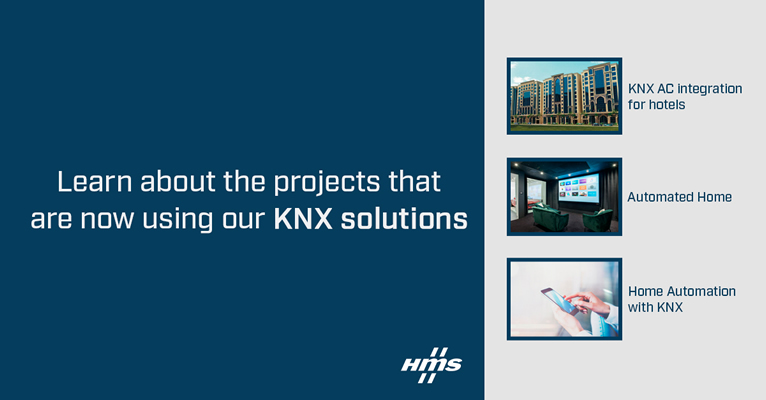 Case study: Integration of HVAC Systems to KNX for hotel projects
Arabian Homes is one of Saudi Arabia pioneer companies in building projects with great technical capacity.
One of the complexities of these projects was the wide variety of AC brands present in hotel complexes. And that's why Arabian Homes chose Intesis gateways, which allow the integration of different AC brands into KNX.
After taking the control of the HVAC systems, they can monitor detailed information in real time, e.g., of errors and alarms (like filter status). This allows service teams to take immediate action to resolve issues. The ability to act faster to any problem improves guest comfort and reduces repair expenses. So, in abstract, thanks to the integration of HVAC Systems to KNX with Intesis gateways, Arabian Homes achieved great energy savings in their hotel projects, reducing energy consumption while simultaneously optimizing the comfort of hotel customers.
Case study: Automated Home
A 1902 large Edwardian house was brought into the 21st century by the hand of Andrew Ward of Wave Controls, who installed an energy-efficient KNX building automation solution. The network has over 150 lighting circuits, 15 zones of heating and cooling, motorized curtains and blinds on every window, and many other automated features (to get a picture: the basement houses, among other things, a golf simulator, a cinema, and a car lift.) To achieve these high levels of integration, they used 14 Intesis gateways, an HMS Industrial Networks building automation technology made to automate single processes or build multifunction systems.
Case study: Home Automation with KNX In 2009, Automated Habitat was commissioned to automate a large residence in Birkdale, an idyllic village of Southport. The system integrator in charge, Chris Talbot, chose KNX as the integration technology due to its versatility. Ten years later, the client was so happy that asked for new features. After studying the new project and realizing there was no need to replace the existing equipment, Christ looked for advice. Mark Warburton at Ivory Egg recommended the HMS Intesis gateway as the best choice: it is robust, reliable in the field for many years after installation, easy to use, and tested and certified to the highest quality standards.