Top testing and certification organisation approves KNX Secure for its cyber security and robustness against attacks.
The VDE (Association for Electrical, Electronic & Information Technologies) is one of the largest technical and scientific associations in the world. It offers testing and certification services and is well known for its competence and adherence to high technical standards.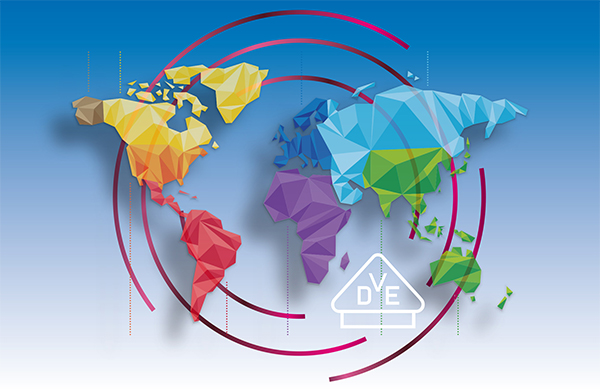 The VDE has tested the KNX Secure protocol and given it 'Information security tested Smart Home and Building' certification. This confirms KNX Secure's adoption of best practices and standards compliance in cyber security beyond particular products. It takes into account the whole system, including project commissioning tool (ETS), visualisation clients and products.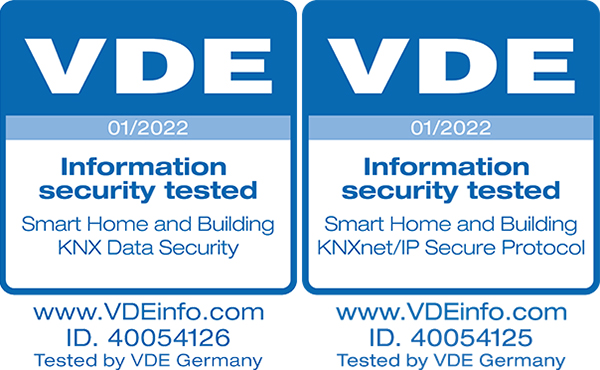 The certification confirms that KNX Secure provides system concepts and protocols for individual products as well as the ETS, using state-of-the-art encryption technology, adoption of best practices and standards compliance in cyber security.
This particular certification attests that the KNX communication standard complies with the same level of security standards typically expected for individual products.

This is a proud moment for KNX, as the Association's President, Franz Kammerl notes, "KNX again underlines its uniqueness in the world of home and building automation, offering a manufacturer-independent security solution, also supported in a multi-vendor commissioning tool (ETS) and now confirmed by an internationally-renowned certification body as being state-of-the-art."
The process

Stefan Pees, Head of Digital Platforms at Gira Giersiepen GmbH & Co. KG, is also a member of the KNX Technical Board. He played a key role in driving the initiative within KNX Association (KNXA) and supporting it in the process of finding the appropriate certification partner. He also supported the KNXA in executing the actual certification with devices and consultation.
As Stefan puts it, "The certification of a system as opposed to individual devices is not very common in the industry, so there was a need to explain the general approach to certification partners. We are very pleased with the elaborate report that we received from VDE detailing the security assessment, and even more by the great approval results. Now it is time to spread the good news!"

KNX Association CTO, Joost Demarest, adds, "After many years of thorough specification work, designing the corresponding KNX testing program and achieving European (EN50090-4-3) and worldwide standardisation (ISO 22510) for KNX Secure, VDE now also confirms that with this solution the installer delivers building owners with state-of-the-art security. VDE certification is the ultimate icing on the cake."
Implications for KNX and the wider building automation industry
KNX Association is very proud of this certification by an independent body as prestigious as the VDE. It not only underlines the solid standardisation work carried out by KNXA but also assures installers and users equipped with KNX Secure technology that their smart homes and smart building installations feature professional-grade security.
Looking ahead, Stefan Pees sees this as a very positive step, not only for KNX, but for the building control industry as a whole. As he puts it, "I hope that more standards follow our lead and adopt the concept of a system certification to raise the bar in smart homes and building security."